SOME of Australia's top beef producers will be recognised for their hard work, dedication and quality produce through the Meat Standards Australia Excellence in Eating Quality Awards, to be held nationally throughout September and October.
The awards recognise producers who have achieved outstanding compliance rates to the MSA specifications, as well as high eating quality performance, as represented by MSA Index results for cattle MSA graded during 2015-16 and 2016-17 financial years.
Under the awards, a 'Most Outstanding Feedlot' and 'Most Outstanding Non-Feedlot' MSA producer will be crowned in each state. One producer from each state will also win the inaugural MSA Excellence in Eating Quality Progress Award for showing the greatest improvement in their MSA results since the 2014-15 financial year.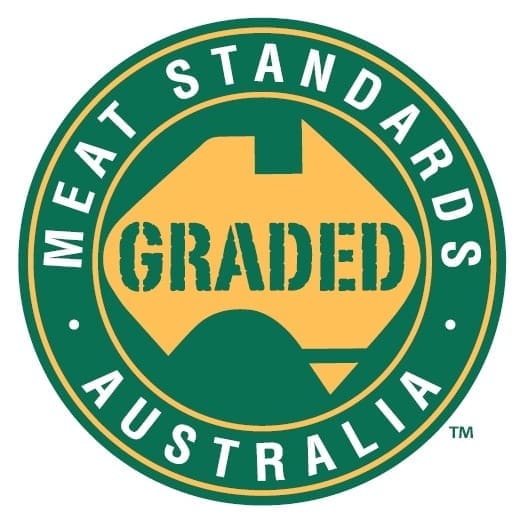 The Awards events, to be held in each state across the country, will also include a 'What Makes the Perfect MSA Index' forum. Producers are invited to come along and hear the latest developments in the MSA program and research, focused on areas that will help improve carcase compliance and eating quality performance including topics such as benchmarking, genetics and nutrition.
The forums will also provide producers with the opportunity to hear about broader issues in the red meat industry, including updates on changes to strengthen the Livestock Production Assurance (LPA) program and information on the value of big data across the industry, including the latest information on the rollout of DEXA objective measurement technology.
MSA was developed by the Australian red meat industry to improve eating quality consistency. The system is based on almost 700,000 consumer taste tests and takes into account all factors that affect eating quality from the paddock to the plate.
MSA Program Manager Sarah Strachan said this year's forums and awards built on the inaugural events held in 2016 which were enthusiastically attended by producers across the country.
"We know how hard the majority of producers work to produce a quality product that meets the strict MSA criteria. These awards are about acknowledging that hard work," Ms Strachan said.
"There is also a strong desire amongst producers for the latest information on how they can improve and gain insights into the future direction of eating quality science.
"MSA is globally recognised as the world's leading eating quality system and we are continually working with producers and the industry to improve and grow the program."
Ms Strachan said the forum was open to producers who are already MSA registered suppliers and looking to improve as well as those producers wanting to learn more and potentially get involved in the program.
"The producer feedback from the inaugural forums and awards suggested the day was extremely valuable," Ms Strachan said.
"With a diverse range of speakers on the day sharing information on MSA and broader industry issues such as the rollout of DEXA objective measurement technology, producers will get value from attending."
The Awards and producer forums are free and open to everyone, but registration is essential:
Queensland – Friday, 15 September 2017, 2.00pm-8.00pm, Gympie Civic Centre, 32-34 Mellor Street, Gympie
Victoria – Tuesday, 19 September 2017, 2.00pm-8.00pm, Warragul Reception & Conference Centre, 41 Sutton Street, Warragul
Tasmania – Thursday 21 September 2017, 2.00pm-8.00pm, River Arms Hotel, 1 Crescent Street Ulverstone
Western Australia – Tuesday, 26 September 2017, 2.00pm-8.00pm, Abbey Beach Resort, 595 Bussell Highway, Busselton
South Australia – Thursday, 28 September 2017, 2.00pm-8.00pm, Hewett Centre, 28-30 Kingfisher Drive, Hewett
New South Wales – Thursday, 5 October 2017, 2.00pm-8.00pm, Quality Hotel Powerhouse, Armidale Road, Tamworth
To more information about the Awards and forums in each state and to register, please visit www.mla.com.au/eieq
To find out more information about the MSA Program visit http://www.mla.com.au/msa
Source: MLA.