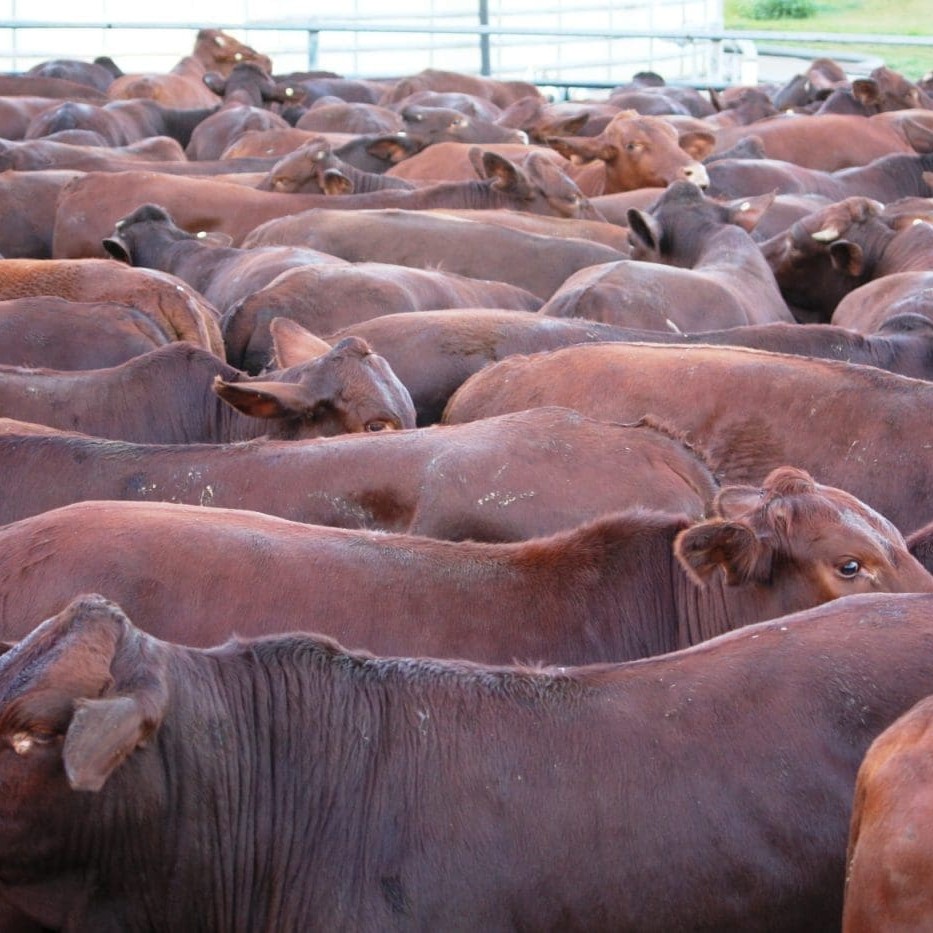 The reported $110 million sale of a Central Queensland grazing property to an Indian coal miner this week has highlighted the growing concern over the 'two-speed' economy emerging in parts of northern Australia, in the face of rampant mining development.
High-profile cattleman Graeme Acton and his brother Evan have reportedly sold their choice 122,000 hectare Clermont district property Moray Downs to Indian mining billionaire, Gautam Adani, for its vast coal deposits.
Moray is said to include about one-third of the entire coal deposits in the Galilee Basin.
A tight-lipped Graeme Acton gave little away about the details behind the sale when contacted by Beef Central yesterday, refusing to either confirm or deny the sale price of 'about $110 million', simply confirming that a sale had taken place.
If the sale price is accurate, it would represent the highest figure ever paid for a grazing property in Austrralia, eclipsing earlier pre-GFC benchmarks like Alroy Downs on the Barkly and the Anthony's Lagoon/Eva Downs aggregation in the NT.
Mr Acton said he had had nothing to do with information published in Brisbane's Courier Mail earlier this week, and refused to give it substance, beyond saying that the agreement did not include stock. He 'did not know' whether the deal was likely to hold special provisions such as ongoing grazing access for Acton Land and Cattle Co.
He did confirm that the deal in no way involved a second Acton property, Iffley, a 60,000ha aggregation southwest of Mackay. While Iffley has been the subject of heavy industry sale rumour pressure over the past year or two, Mr Acton said it had not been offered to the market at any stage, and would not be.
"It's business as usual," he said.
Mr Acton said the sale negotiations on Moray Downs had been in train for a lengthy period, but hung-up on Beef Central when asked what impact the sale of Moray would have on his level of indebtedness.
Valuation research shows a beast area in the general Clermont district is currently worth about $3000. Historically, the best of the district's gidgee country traded at up to $3500 a beast area.
Looking at examples like Rugby Run and more recently, Neville Gear's purchase of OK station, prices were closer to $4000/AE, but these were much smaller blocks than Moray, and carried a higher percentage of good country.
One estimate suggested Moray might run 15,000 head, valuing the property at a little over $50 million bare based on grazing value. While the block is regarded as including some magnificent buffel grass country, there are also areas of rougher country present.
If the suggested sale price is to be believed, that would represent a 100pc premium over realistic grazing value.
The Moray Downs/Doongmabulla aggregation totalling about 190,000ha was originally sold by Shipfield Pastoral Co in June 1994, for $10.7m.
Whereas miners were earlier focussed on negotiating access to grazing land for mineral development, there has been a growing trend towards outright land purchase.
Australia's richest person Gina Rinehart recently bought adjoining large grazing properties near Alpha in the lower Galilee Basin, with coal reserves of about 7.6 billion tonnes, since sold to another Indian industrial giant, GVK Group, for development. Salisbury Plains, one of the best known grazing properties in the Bowen area, also sold for mineral development.
350,000ha taken out of production
A source close to Beef Central suggested yesterday that following the sale of Moray Downs, miners had now purchased about 880,000 acres (more than 350,000ha) of Queensland grazing country for coal development.
"Unfortunately the location of the coal deposits means much of is among the most productive cattle finishing land in the state," he said. "It takes that land out of production for the beef industry, permanently."
Using a beast to ten acres as a benchmark, the acquisitions had already wiped-out close to 100,000 head in the state's productive beef finishing capacity, Beef Central's contact suggested.
Valuers, Herron Todd White last year illustrated the trend towards outright purchase by miners, quoting a number of recent Central Queensland grazing property sales at prices 30 to 40 percent above prevailing rates for comparable nearby land.