Beef exports to the EU surge
2013-14 cattle slaughter surged, prices slightly higher
Thursday daily cattle summary
Drought drives supply for 2013-14 – when will it end?
Cattle market alert
US restaurants continue to improve
Beef exports to the EU surge in 2013-14
03 July 2014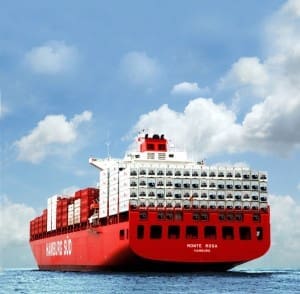 Australian beef exports to the EU in 2013-14 totalled 22,900t, up 30pc on the previous fiscal year and reached the highest level since 1997-98. Strong growth in grainfed shipments have been the catalyst for the surge, increasing 68pc year-on-year, to 14,600t – a new record for grainfed exports to the EU. In contrast, grassfed beef exports declined 7pc year-on-year, to 8200t. Nonetheless exports under the Hilton Quota increased 9.6pc for the same period, demonstrating the importance of the EU as a high value market for Australian high quality grassfed beef.
The UK has historically been the largest beef market in the EU for Australia and remained the case in 2013-14, accounting for 48pc of total exports. However the ongoing growth in grainfed beef shipments made possible a diversification in Australia's beef markets in the EU with exports to Italy up 67pc in 2013-14, to 5300t with grainfed shipments representing 75pc of the total. Shipments to the Netherlands rose 33pc, to 4400t, comprising mainly of grainfed beef.
Boosted by the rise on grainfed exports, the Australian beef cut mix heading to the EU expanded in 2013-14. Besides the growing shipments of loin cuts, deliveries of blade rose 79pc year-on-year, to 1800t, and chuck roll up 55pc, to 1660t. Australia's utilisation of its EU 'Hilton' beef quota improved in 2013-14, with utilisation at 99pc, up from 90pc in 2012-13. Australia has an annual allocation of 7150t, with 7061t shipped in 2013-14.
2013-14 cattle slaughter surged, prices slightly higher
03 July 2014
At the end of the financial year on Tuesday, most of the national cattle indicators reported by MLA's National Livestock Reporting Service, averaged slightly higher year-on-year, despite national cattle slaughter surging, and reports of processors continuously being booked for many months in advance.
While Victoria, southern NSW and large swathes of the NT and WA had 'average' to 'above average' rainfall over the 12 months to July, northeast NSW and most of Queensland – the regions with the heaviest cattle population – had 'below average' rainfall, which ultimately fuelled slaughter levels.
Yearling steers (C3 330-400kg) were steady year-on-year, averaging 186¢/kg, after peaking at 212¢ in April, when prices were assisted by the start to a good autumn break in southeast Australia. Medium steers (C3 400-500 kg) averaged 1pc higher at 170.4¢/kg, while the heavy steer (C4 500-600kg) indicator was 2pc higher, at 182.5¢/kg. Cows found very little restocker interest over the course of the year and continually entered the market in large numbers. The medium cow (D4 400-520kg) indicator averaged 1pc higher, at 123.8¢/kg.
Underpinned by the ongoing dry conditions and large national herd, the average indicative weekly eastern states cattle kill was in excess of 150,000 head per week for 2013-14, up 16pc, or 21,000 head per week compared to 2012-13. Not surprisingly, driving the trend was Queensland, where the average weekly kill for the year was 75,097 head, up 14pc year-on-year, followed by NSW, at 36,329 head, up 16pc over the same period. Weekly kill in Victoria was also notably higher, up 31pc year-on-year, at 26,546 head, boosted by the congestion of northern abattoirs.
National saleyard throughput at NLRS reported saleyards was up 6pc during 2013-14, driven by a rise in most states. Interestingly, Queensland was the only state to register a decline (18pc), with throughput at 718,380 head for the 12 months, as many producers opted to send cattle direct-to-works. NSW throughput lifted 23pc year-on-year, at more than one million head, while Victoria was up 17pc at 574,000 head. Throughput in WA (146,000 head) and SA (166,000) increased 12pc and 4pc year-on-year, respectively.
Going forward, given the unprecedented turnoff for the past 18 months, the supply of cattle is set to ease, causing a reduction in throughput and slaughter, which should ultimately support cattle prices. When this happens, and the rate at which the contraction occurs will depend heavily on improved northern conditions.
Thursday daily cattle summary
03 July 2014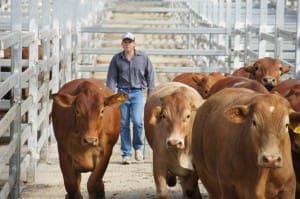 Qld: Cattle yardings at Dalby lifted 38pc this week, to 5083 head, with a large supply of young cattle and a fair number of cows penned. Restockers displayed more interest on light weight cattle this week, lifting prices by 7-10¢/kg. Strong demand from feeder buyers also pushed prices higher, with medium weight C2 yearling steers to feed up 6¢, to average 183¢, while the equivalent heifer portion lifted 11¢ and averaged 156¢/kg. The small supply of heavy grown steers and bullocks generally trended dearer, averaging in the mid-160¢ range, while cows continued to improve in price, with good heavy D4 cows 11¢ dearer, to average 137¢/kg.
Vic: Numbers at Warrnambool lifted to 1040 head, with young cattle accounting for the majority of the rise. Quality lifted, with a better supply of well-finished young cattle offered to trade buyers, lifting prices accordingly. Heavyweight C muscled yearling steers to processors ranged from 185¢ to 210¢, while the medium and heavyweight trade heifers returned vendors from 162-190¢/kg. Heavy grown steers and bullocks lifted 5¢ to 16¢, selling from 172¢ to 209¢/kg. Good heavy beef cows were 2¢ to 7¢ dearer, averaging around 145¢/kg, while the plainer dairy lines tended to ease in price.
Drought drives supply for 2013-14 – when will it end?
03 July 2014
The 2013-14 financial year will be remembered distinctly differently by northern and southern producers – a crippling drought for the north, while in contrast, southern producers had a tough start, before an excellent autumn break. Fuelled by the widespread northern drought, cattle slaughter surged to unprecedented levels for the entire year, driving exports to sustain their record pace. Interestingly, the beef export portfolio continued to change, with shipments to the US almost overtaking Japan for the first time in a decade, while China's intake continued to grow. While exports surged over the period, cattle prices only improved in the second half of the year, with plenty of support offered from the southern markets. Whilst slaughter levels surged, so too did live cattle exports, which on top of the reported lower branding rates, caused the national cattle herd to decline from the highs of 2012.
Going forward, the ongoing reports of an El Niño raise concerns for many producers, especially those with already low feed and stock water levels. Additionally, the question as to how much longer current cattle slaughter levels can be maintained continues to be raised, particularly on the back of the unprecedented levels seen throughout 2013-14.
Cattle market alert
02 July 2014
Overall cattle throughput eases
Total national cattle yardings this week reduced 5pc to 32,621 head, with the majority of states penning fewer numbers in comparison to last week. Queensland was the only state to increase throughput, up 44pc to 12,655 head, attributed to Roma Store with over 10,000 head (up 68pc) yarded, while numbers across NSW were 28pc lower over the same period, at 11,431 head. Cattle supply in Victoria reduced 11pc, to 5540 head, while yardings across SA declined 22pc, to 1037 head. WA's Muchea market eased slightly on last week, to 1,898 head, while numbers throughout Tasmania were 57pc lower than a week ago.
Large percentage of young cattle
The majority of numbers at northern markets so far this week continued to be dominated by young cattle. Reports at Toowoomba suggest large supplies of young cattle with lightweight categories in limited demand, while well-bred lines attracted stronger interest. Feedlot buyers were reportedly active, with good demand for heavy weight yearling feeder steers at Roma store sale.
At markets further south, Wagga saw fewer numbers of supplementary fed stock compared to last week, while there was a good selection of well-bred light weight yearlings suitable for feeders. Ample supplies of prime conditioned young cattle to processors were reported at CTLX, while increased proportions of better-finished cattle were offered at Forbes.
Brazilian cattle slaughter up in the first quarter of 2014
01 July 2014
According to the Brazilian Institute of Geographic and Statistics (IBGE) quarterly survey, Brazilian cattle slaughter during the first quarter of 2014 rose 2.9pc year-on-year, to 8.36 million head, but was down 5.9pc on the previous quarter. The rise continued to be driven by the strong international demand and steady domestic consumption, which also kept steer prices high throughout the period.
There was a rise in cattle slaughter across most regions in Brazil, with Minas Gerais, Goiás and Pará state registering large increases. In contrast, Mato Grosso state slaughter declined 3.4pc for the period, but still remained the major beef producer in the country. Female slaughter represented 47pc  of the total, which is typically higher for this time of the year, when producers discard unproductive cows to fulfil contract commitments.
According to IPCA/IBGE (Consumer Price Index – Brazilian inflation official indicator), during the first quarter of 2014, almost all beef cuts registered prices increase above inflation, with the exception of brisket.
US restaurants continue to improve
01 July 2014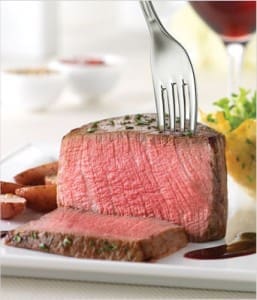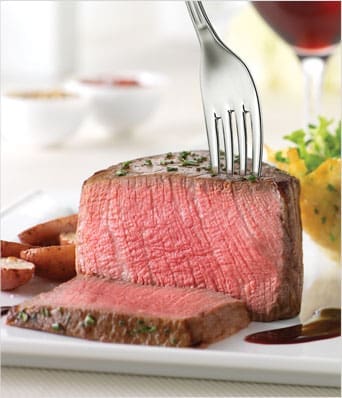 The Restaurant Performance Index (RPI) in the US reached its highest point since March 2012 during May, reaching 102.1 (where a reading over 100 indicates expansion in the industry). The big improvement was in the Current Situation Index (CSI), which jumped to 102.0, from 101.3 the previous month, while the Expectations Index (EI) was steady on 102.2.This is the smallest margin between the CSI and the EI since the US autumn, with very poor industry performance during the cold winter.
Same-store sales is the strongest component of both the CSI and the EI, with a very large majority of operators reporting higher same-store sales compared with a year ago during May (65pc, compared with 19pc reporting lower). The six-month outlook is similarly positive – 50pc expecting higher sales in six months, compared with 8pc expecting lower sales in six months.