Tune into MSA via Youtube
Cattle market alert
US cattle futures dropping
Wholesale beef demand varies
Average Brazilian steer price up in 2014
Beef – Korea's favourite protein
Weaker US restaurant performance in December, but outlook still positive
Over-The-Hook cattle rates remain firm week-on-week
Tall fescue a feed gap filler
Tune into MSA via Youtube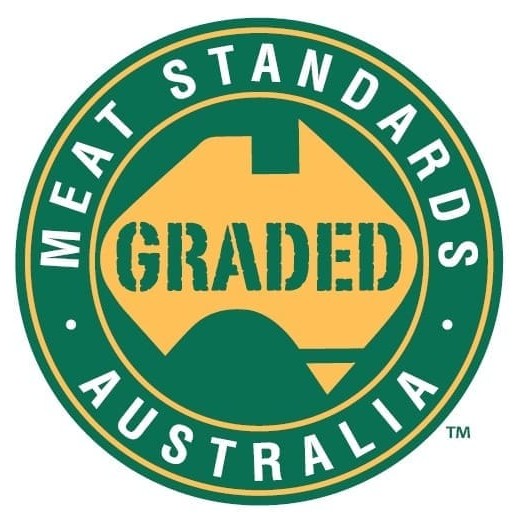 FOUR new digital 'webisodes' developed by MLA put a spotlight on the Meat Standards Australia grading system.
The short 2-3 minute videos take a fresh look at MSA, providing a step-by-step explanation of what's required to deliver quality beef and lamb through the MSA supply chain.
MLA marketing manager national accounts, Garry McAlister, said developing the digital format was an effective way to educate producers and consumers.
"In February 2012 and 2013 MLA introduced a "What's New?" infomercial to help grow awareness of the MSA symbol to 50pc of the target audience of consumers aged 18–54," Garry said. "As the campaign shifts to a digital format, our goal is to increase consumer awareness of the symbol to 60pc by 30 June 2014."
"The webisodes demonstrate that, with MSA, choosing tender beef and lamb has never been so easy. We want consumers to see the MSA symbol as a symbol of quality they can trust."
The videos are hosted by fifth-generation butcher Anthony Puharich from Victor Churchill's Butchery, Sydney, and fourth-generation beef and lamb producer Lachlan Graham of Argyle Prestige Meats, Harden, NSW.
Both are experts in their field and discuss how MSA works, the science behind the system, and how meat quality is measured.
"We asked industry representatives to get involved because they are seen as knowledgeable, authentic and credible," Garry said. "We want them to reinforce the message that MSA takes the guesswork out of buying and cooking Australian beef and lamb."
Click the titles below to access each episode via Youtube:
Cattle market alert
05 Feb 2014
Consignments increase
Total national cattle supply so far this week increased 71pc, with most states yarding usual throughput levels, as the majority of sales were back in operation following last week's Australia Day public holiday. Queensland yardings were up 79pc, with Toowoomba markets operating, while NSW penned an extra 10,000 head succeeding the shorter trading week. Overall consignments across Victoria were 8pc greater, despite numbers more than halving at Wodonga week-on-week, while cattle supply in SA jumped 20pc, with SA Livestock Exchange in operation. Yardings at WA's Muchea market lifted 45pc on last week, and numbers at Tasmania's Killafaddy sale were up 20pc over the same period.
Lightweight plainer lines dominate
With the prevalent deteriorating seasonal conditions across the majority of supply regions throughout the country, reports suggest increased numbers of lightweight plainer cattle lines offered. Feeders, restockers and trade buyers were very selective on young cattle at Toowoomba, while similar lines at Warwick also met a subdued market.
At Tamworth, increased numbers of producers are reportedly offloading greater numbers earlier than usual due to the poor season, while Wagga saw increased supplies of plainer cattle suitable to restocker and processor orders. There were mixed quality cattle offered at CTLX, with younger steers and heifers in high supply, along with greater numbers of grown cattle.
Prices generally improve
At the close of Tuesday's markets the Eastern Young Cattle Indicator (EYCI) improved 7.75c week-on-week, to average 290.75c/kg. Trade steers eased 4c on 166c, while medium steers reduced 3c to average 157c/kg. Feeder steers were 1c dearer on 160c, and heavy steers were up 10c, to settle on 177c/kg. Medium cows increased 9c, to average 111c/kg.
US cattle futures dropping
05 February 2014
There has been a sharp drop in the wholesale value of beef over the past two weeks in the US (cutout values have dropped US20c/lb), but so far it has not been matched in the physical fed cattle market. There are indications that this could change in the coming months, however, with fed cattle futures (for delivery in March, May, July and September) dropping by around US2-4c/lb over the last two weeks. Cattle processors will need to make important decisions in the near future on whether they can operate at lower capacity – one large processor in California announced last week that it will be closing due to under-capacity.
As noted above, the cutout value of beef has dropped by US20c/lb in the last two weeks – mostly in chuck and round primals. These are also the cuts that have increased the most in recent times, with current cutout values still US37c/lb higher year-on-year – with chuck and round significantly higher. The other primals that go into the cutout calculation – rib, loin, brisket, flank and short plate – have been much steadier.
Wholesale beef demand varies
05 February 2014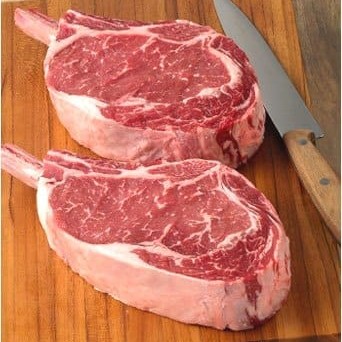 Quality was reportedly mixed this week across the wholesale beef trade, and there were fewer lightweight carcases available at NLRS reported Sydney wholesale markets. This forced a reshuffle of weight demand and provided the opportunity to move a larger percentage of heavier stock, while also ensuring prices remained firm on last week.
Lamb supply was steady and met with strong demand, resulting in total clearances. Forward orders are reportedly strong, and this trend is set to continue in the weeks leading up to Easter.
Contrastingly, the pork trade has been relatively slow, with clearance rates well below that of previous weeks. Manufacturing demand has fallen away considerably, with most processors reaching the upper limits of stock levels.
Average Brazilian steer price up in 2014
05 February 2014
Average Brazilian steer prices continued to rise in 2014, with prices (in Real Terms) during January up 17pc year-on-year, at R3.80/kg lwt in Sao Paulo state, or approximately A$1.80/kg lwt (Cepea/Esalq).
The tight supply of finished cattle helped to keep steer prices up, despite the wholesale market reportedly being weak during the month.
The fall in prices of competitor proteins during January also contributed to weak beef demand in the wholesale market, although beef supply was offset by lower cattle slaughter for the period. Calf (8-12 months) prices during January rose 21pc year-on-year in Mato Grosso do Sul state, to R850/head (approximately A$404.76/head).
During January, the Real depreciated 14pc year-on-year, at 42 US¢, contributing to increase export competitiveness. Brazilian beef exports during January rose 17.4pc year-on-year, at 105,100 tonnes, while the average export price declined 5pc, averaging US$4.36/kg for the period.
Beef – Korea's favourite protein
04 February 2014
A survey conducted by Job Korea and Welldoneto revealed that beef was the most favoured protein among Korean consumers, Korea Economic Daily reported. The survey involved 1686 members of the general public, who were over 20 years of age, and more than half of the respondents (57.4pc) said that beef is their favourite protein. Coming second to beef was pork at 25.8pc, followed by chicken (5.9pc), seafood (5.7pc) and duck (4.5pc).
When asked about actual consumption, pork accounted for the highest proportion at 68.8pc. Impacted by higher prices than other proteins, beef (8.5pc) was ranked third after chicken (19.1pc). In terms of frequency of consumption, pork was consumed most frequently, averaging 36 times per year, while chicken and Hanwoo beef averaged 33 times and 7 times, respectively.
Reflecting the survey results, Korea's per capita pork consumption has been higher than beef and chicken. According to KREI, Korea's per capita pork consumption in 2013 is an estimated 20.8kg (up 2pc on 2012), with further increases forecast by 2023, to 21.1kg. Following pork was chicken, at 11.5kg in 2013 (down 2pc on 2012), with expectations of a kilo improvement by 2023, at 12.6kg.
In 2012, influenced by higher domestic pork and chicken production and the weakened Korean economy (Korea's real GDP growth dropped to 2pc), Korea's per capita beef consumption fell 5pc year-on-year, to 9.7kg, from the highest consumption registered in 2011 (10.2kg). However, 2013 estimates have suggested a recovery to the 2011 level – which is also 26pc, or 2.1kg, higher than the pre-BSE level in 2003.
Beef consumption is also anticipated to rise another 0.9kg, to 11.1kg, in 2023.
Weaker US restaurant performance in December, but outlook still positive
04 February 2014
The US National Restaurant Association's Restaurant Performance Index (RPI) for December was slightly weaker than the previous two months, but overall, remained in positive territory for the 10th consecutive month, at 100.5. When above 100, the RPI suggests key industry indicators are in a period of expansion.
The RPI drop was caused by weaker current conditions during December, when widespread adverse weather was reported by restaurant operators as having a negative effect on customer traffic and labour indicators. Despite this, same-store sales growth was positive during December.
The expectations component of the RPI actually increased in December, with marked improvements in capital expenditure and expected business conditions. The outlook for same-store sales over the next six months is slightly weaker than in November, but still very positive.
The full report can be accessed at www.restaurant.org/rpi
OTH cattle rates remain firm week-on-week
04 February 2014
Queensland Over-The-Hook rates remained firm across most categories last week. Reports suggest the wet season to be reducing production in the north, while drier conditions experienced in the south continue to assist in sufficient numbers booked direct-to-works. Medium weight (180-220kg) yearling steers across the south dropped 5c to average 335c, while the heavy weights (260-280kg) remained unchanged on 333c/kg cwt. Medium weight (260-300kg) grown steers in the south were steady on 308c/kg, while medium cows (240-280kg) remained firm on 283c/kg.
OTH rates across NSW continued to decline, predominately due to the increased numbers heading direct-to-works. Trade steers and heifers (220-260kg) averaged 324c and 321c/kg, respectively, while grown steer (260-300kg) carcases averaged 312c/kg. Rates for medium cows were reasonably similar to previous weeks, with prices averaging 256c/kg.
In Victoria, prices from contributors were slightly dearer across some vealer categories week-on-week, while all weights and grades of cows improved marginally. Rates for trade steers and heifers remained firm on 305c and 290c, respectively, while the equivalent carcases in SA were also steady on 310c and 300c/kg cwt. Medium cows in Victoria were 2c dearer on last week and averaged 248c, while those in SA remained firm on 235c/kg.
Tall fescue a feed gap filler
27 January 2014
Summer-active tall fescue could provide an economic solution for southern producers looking for a sustainable pasture to fill the late summer/autumn feed gap.
A PhD project at the EverGraze Hamilton Proof Site found summer-active tall fescue achieved up to twice the production rates of late season flowering perennial ryegrass in challenging months, such as May.
Researcher Maggie Raeside, of the Department of Environment and Primary Industries Victoria, investigated best practice establishment and management strategies for summer active tall fescue, which has the potential to improve land use and reduce supplementary feed costs for producers in Victoria's south-west.
Maggie said this high-quality pasture, which is particularly suited to heavy, waterlogged soils, was capable of responding quickly to summer rainfall and providing out-of-season green feed.
However, its uptake has been hampered by its slow establishment and its vigorous spring growth, which makes quality difficult to maintain. The grass was sown on the valley floors in the Hamilton EverGraze Proof Site's pasture systems experiment.
Maggie found summer-active tall fescue's biggest strength was autumn production, with May growth rates during the four years of the experiment averaging 38kg/ha/day and up to 60kg/ha/day.
This compares to the late-season flowering perennial ryegrass, which grew 20kg/ha/ day on average, and up to 30kg/ha/day in the same period.
The total annual production of tall fescue during the experiment was on average 12t/ha, which was similar to the perennial ryegrass at 11t/ha.
"It proved an excellent option for filling the summer/autumn feed gap as it doesn't become dormant during this period and increases feed availability at a time when other perennials are slow to get moving," Maggie said.
She also said the pasture's persistence was good, as long as it was supported by good grazing and soil management practices, with the variety lasting for more than seven years in heavy, low-lying soils.
"We found the best quality and palatability was achieved by grazing it at the three-leaf stage during autumn and winter and set stocking or grazing at the two-leaf stage in spring," she said. "Long-term set stocking, however, causes poor persistence and weed invasion, especially during winter."