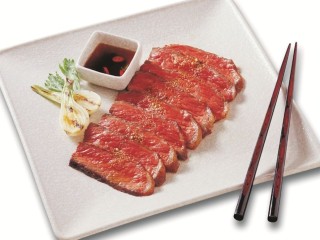 Meat and Livestock Australia's marketing operations are about to undergo major structural change, largely in recognition of the globalisation of the beef industry and the need to respond more quickly to international trade behaviour.
The MLA board has signed-off on a structural reform package proposed by managing director Scott Hansen, that will see domestic and international marketing efforts consolidated under a single-focus 'umbrella' marketing business unit.
The move is designed to provide a more efficient and strategic approach to global marketing activities that aligns more closely with the operations of commercial industry stakeholders.
Part of the adjustment will include the appointment of a marketing general manager, who will take overall responsibility for the red meat industry's global marketing effort, currently driven by industry funds totalling $55.6 million each year.
The appointee will drive the new business unit and provide the strategic leadership to the various regional offices (including domestic) in the coordination of MLA's marketing activity.
Responsibility for overseas marketing currently lies with MLA general manager, international markets and economic services, Dr Peter Barnard, whose current 'mega portfolio' also includes a suite of other critically important industry functions including market access, market information and livestock exports.
Up to now, MLA has always operated with a separate domestic and international marketing stream approach. Domestic marketing has operated under one business unit, and the international marketing group of regional offices has in recent times reported into Dr Barnard's business unit.
Under the new plan, domestic will essentially join all other markets as another 'region' for MLA marketing activity.
"In looking at how the industry service delivery company can best to work alongside commercial exporters, brand owners and marketers to grow demand for Australian beef, it's essential that we look at the globe as a total marketplace," MLA managing director Scott Hansen said yesterday.
"While providing some measure of success within a certain country, simple measurements like export volumes or values to specific countries, or per capita consumption on the domestic market, can actually lead the industry in the wrong direction in terms of achieving positive outcomes," he said.
"For example, the often-quoted consumption figure used by some to gauge success or failure in domestic marketing fails to take into account that at times, lower availability of beef on the domestic market for Australian consumers comes as a direct result of successful export gains. Hence, it is important to look at marketing as a global picture," Mr Hansen said.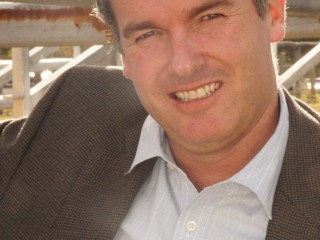 Part of MLA's challenge in following Mr Hansen's early mission statement of 'getting back to basics' was in redefining what its job was in supporting and creating opportunities for increased demand and how to better align itself with the fast pace of change now seen in global markets, to which the commercial operators were now clearly responding.
He said the structural adjustment would in no way diminish the importance of the domestic market to the overall Australian beef industry, which currently takes about 34pc of all production.
While each red meat market serviced by Australia had its own individual challenges and demands, major beef exporter companies in Australia had all seen the benefit of consolidating their marketing and sales teams under one central group.
Regional managers in each major market would still play a lead role in developing and executing marketing strategies in support of exporters, with content specifically tailored to each marketplace.
Better use of strategic tools like nutrition
"But where MLA wants to pick up synergies and be able to react more quickly through the new process is on the more strategic front, around areas like nutrition, food safety and quality," Mr Hansen said.
"The industry has done a fantastic job over the last decade in the domestic marketplace in its promotion of the nutritional benefits of red meat. But nutrition is now a key selling point in all international markets, and we need to be able to ensure that the work being done here on nutrition can be effectively applied globally."
"There will inevitably be translation issues, verification issues, tailoring the message to suit local requirements, but we see a common benefit in all customer countries in areas like nutrition."
While the main outcome from the new strategy was certainly not dollars-driven, Mr Hansen said it was anticipated that there would be efficiencies extracted out of the changes.
"We see the opportunity of creating more efficient use of resources in centralised activities, but the primary benefit is in the ability to be more responsive to changes in global marketing conditions," he said.
"MLA will now have a single business unit that will be able to make important decisions as circumstances change. For example, if the Australian currency value was to leap back to US$1.10 overnight, pushing more product back onto the domestic market, we would be better positioned to adjust marketing strategies to reflect that. We can be much more responsive to more immediate challenges, as they arise."
He agreed that that could conceivably see more fluid budget flows from one market to another, as circumstances arose.
"The creation of a single marketing unit allows us to streamline and work with the various Market Task Forces to be more responsive to changing marketing conditions and the exporters' own changing requirements," he said.
To some extent, the earlier changes in emphasis in the Industry Collaborative Agreement process, where industry and exporters/brand managers pool resources to fund promotional effort, has been a precursor to MLA's new marketing plan.
Previously administrated at a country to country level, it was found that many ICA-backed brand programs were operating in multiple countries simultaneously, so the ICA program was changed into a global format which could be applied across multiple markets, with the support of exporters and partners.
Mr Hansen agreed that the ICA process had provided a template for where the industry's broader marketing structure needed to go.
The external and internal search for a person to fill MLA's new GM, Marketing position will start with national and international ads in coming weeks. Depending on the availability of a suitable candidate, MLA hopes to have the role filled and activated by April 1 next year.