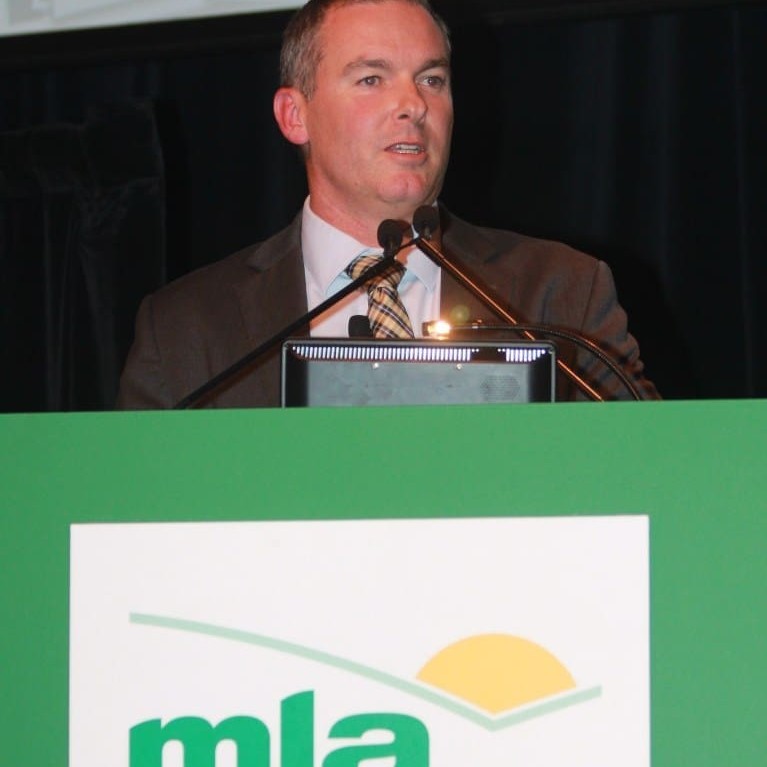 There were no real surprises during Meat & Livestock Australia's annual general meeting held in Wodonga, Victoria this afternoon, following the earlier Red Meat Advisory Council-hosted producer forum.
Northern Australian beef producer George Scott was newly elected to the MLA board, while Michele Allan and Lucinda Corrigan were both re-elected for another term.
The election results for board directors saw:
89.71 percent votes cast in favour of the election of Dr Michele Allan as an MLA director
84.62pc votes cast in favour of the election of Lucinda Corrigan as an MLA director
91.73pc votes cast in favour of the election of George Scott as an MLA director.
In her first address as chair, Michele Allan outlined the volatile conditions the industry is facing.
"The unpredictability of the current trading environment makes planning a difficult process for any enterprise operating in this industry," she told shareholders.
"In planning for how we invest levy funds, we also face a balancing act – responding to constant change in the short term, while reviewing the longer term trends impacting on the industry."
In his managing director's address, Scott Hansen acknowledged the diversity of the livestock industry and outlined MLA's activities in working with industry to create opportunities.
"All sectors of industry need to keep the long-term in mind, and work together to respond to the demands and challenges they face in the global marketplace," he said.
"Australia is a not a low cost producer. To compete on the global market we need to differentiate ourselves from lower cost producers with a consistently high quality product," Mr Hansen said.