THE changing market conditions on either side of the Pacific were evident in JBS's US beef and Australian divisions during the second quarter ended June 30.

The overall company swung to a net loss of US$52.3 million last quarter, with pre-tax earnings of US$902 million, down 57pc year-on-year. This time last year, the company delivered an US$803 million profit.
The global protein giant, with divisions in South America and the US (beef, pork chicken), plus Australia (beef, lamb, pork, salmon and smallgoods) and value-added products saw second quarter net revenue of US$18.1 billion, down 3.6pc on the same time last year.
US beef business
Drought in the US beef business leading to reduced availability of livestock, and a global over-supply of poultry were cited as contributing factors.
JBS's cost of goods sold for its enormous North American beef business jumped 18.4pc from a year earlier, the company said. In contrast, cost of goods sold in Australia fell 11.8pc over the same period, measured in USGAAP terms.
In the quarter, JBS said its North American beef margins shrank from the same time a year ago, reflecting a reduction in the supply of livestock. Quoting USDA data, JBS said US cattle prices rose 26pc last quarter to average US$179/cwt, while wholesale beef prices grew by 17pc in the same period.
US beef business pre-tax earnings were down 86pc on last year.
Australia
Net revenue for JBS's Australia division (beef, lamb and pork processing, salmon farming and Primo Smallgoods) was US$1.5 billion, down 10pc year-on-year, with adjusted EBITDA of US$143.5m, down less than 1pc on last year.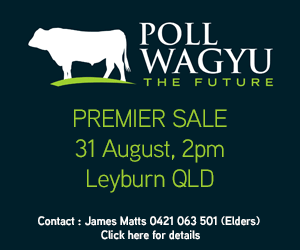 Domestic Australian market sales, which accounted for 36pc of JBS Australia's total revenue in the quarter, were 5pc higher than in the second quarter last year, driven by higher growth in sales volume.
In the export market, Australia's net revenue decreased by 7pc compared to last year, as a reflection of weaker prices in the Asian market, but which were partially offset by an increase in sales to China.
Volumes from the Australian beef business grew 8pc year-on-year, given the growth in export volumes as herd recovery continues. Additionally, the improvement in the EBITDA margin also reflects the lower purchase price of Australian cattle, given the greater availability of animals due to the more favourable cycle.
In providing commentary behind the second quarter results, JBS global chief executive Gilberto Tomazoni said although the global context remained challenging for the protein sector, JBS had confidence that it had started a gradual recovery of its margins.
"Facing a situation of increased supply of poultry in the global market and tighter margins in the beef business in the US, in the second quarter we executed a series of measures aiming to increase the efficiency of our businesses in North and South America," he said.
"These initiatives have already started to have an effect on our operations, as shown by the improvement of our margins (in some segments), reinforcing our belief that we should focus on what we control to achieve superior financial performance in challenging scenarios like the current one for the global protein industry," Mr Tomazoni said.
He anticipated more balanced global poultry supply in coming months, with potential positive impacts on sector prices.
The results in Australia showed an improvement in the cattle supply cycle, which was reflected in the increase of margin in the division, reaching 9.5pc.
In the United States, the challenges for beef will continue, he said.
"In Brazil, in the beef segment, the consistent work to expand sales of higher value-added products, strengthening of partnerships with suppliers and customers, increasing domestic market demand, and opening of new foreign markets reinforces our perception of a positive situation for the upcoming quarters."
"These factors also reinforce our view that JBS has a unique position in the global protein industry, and we believe we have not yet captured all the value this platform offers."
US listing for JBS shares
Mr Tomazoni said the company's dual US/Brazil public listing proposal, announced in July, was a transformational move to build the company's new growth avenues.
"Our dual listing strategy will give us more flexibility to finance our growth and de-leverage, in addition to reducing capital costs. We will have access to a broader investor base, with great financial capacity, favouring the unlocking of value of our shares and expanding our investment capacity," he told shareholders.