THE Beef Central team will be taking a short break from publishing our free daily news emails over the Christmas/New Year period.
However, important news content will continue to be uploaded on the website as it happens over coming weeks.
Our daily Beef Central news emails will re-commence from Tuesday, January 16, 2018.
We would like to take this opportunity to thank our valued readers and advertisers for your ongoing support in 2017, without which we could not continue to provide a free, daily premium news service for the Australian beef industry.
Beef Central was created by a small team of experienced, independent rural journalists in 2011 to give people throughout Australia's vast beef cattle supply chain access to fast, convenient,  dedicated and authoritative industry news and information.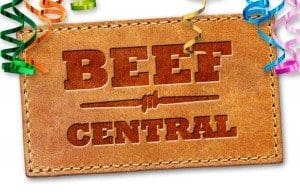 Six years later much has changed since sending out that very first email – the number of readers who regularly read Beef Central's website and daily news emails has continued to grow year-by-year, and our network of regular contributors has also expanded, including Linda Rowley (property), Steve Kay (US), Dr Ross Ainsworth (South East Asia) and Geoff Phillips (genetics). Our advertising section is in the capable hands of experienced rural media professionals, Rod Hibberd and Sally Inslay.
We also have some big developments planned for 2018 that we're looking forward to sharing with readers in the new year.
What hasn't changed has been the unceasing desire to provide our readers with the most accurate, useful and relevant  information we can, in the hope our updates can help in their own business and planning decisions. We often hear from readers that they have come to rely on Beef Central's daily news emails. But the reality is that we rely on our readers even more. Without your support and that of advertisers, we could not continue to provide news free-of-charge. We encourage readers to consider our advertisers' products and services when making purchases. Without them, there is no Beef Central.
We have long felt quality and important information should be available to everyone in the industry without barriers to access, if the industry is to keep progressing and moving forward, which is why we have chosen a business model that allows us to provide original industry news and content that is accessible to all at no cost, and without the requirement of a paid subscription.
We genuinely hope readers continue to find value in the service we provide and continue to challenge us when we fall short.
The past six years has flown by, simply because we love what we do. We get to write about an industry that is as fascinating as it is vast, populated with hard-working, enterprising and resourceful people at all points of the supply chain – people who may not always see eye-to-eye, but whose passion for the product they produce and the industry in which they live and work never ceases to inspire.
We take this opportunity to wish all our valued readers and advertisers a very happy and restful Christmas/New Year period, we sincerely hope rain falls where it is needed, and we look forward to keeping you up to date and informed again in 2018.
James Nason and Jon Condon – Publishers