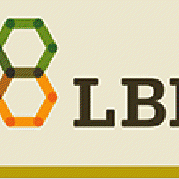 After two years of development, the Livestock Biosecurity Network is set to officially open for business this month.
An initiative of Cattle Council of Australia, Sheepmeat Council of Australia and WoolProducers Australia, it will comprise a network of industry extension officers throughout Australia providing extension material on livestock health, welfare and biosecurity policy issues.
Former Meat & Livestock Australia managing director David Palmer was named as the independent chair of the board late last year.
Four new directors and a national manager were endorsed at the Livestock Biosecurity Network's inaugural annual general meeting last week.
The four directors are: Grant Maudsley, Qld (beef-cattle expertise); Hamish Munro, NSW (beef-cattle expertise); Kate Joseph, Vic (sheepmeat expertise), and Geoff Fisken, Vic (wool expertise).
Warren Clark, who has more than 21 years experience in the meat and livestock sector with organisations such as Australia Meat Holdings, the Poll Hereford Society, Herefords Australia, and more recently Australian Rural Exports, has been appointed as the national manager.
Mr Palmer said the four directors brought long-running industry experience and a deep understanding of, and appreciation for, the importance of health, welfare and biosecurity in the livestock sectors to their roles.
He said Mr Clark had skills that would combine well with those of the Board to ensure LBN took maximum advantage of the opportunity provided by its funding providers.
"I am extremely enthusiastic about the future of this initiative", said Mr Palmer.
"LBN's primary role will be to create and disseminate a wide range of extension material on national policy for the health, welfare and biosecurity of livestock."
He said Animal Health Australia had also played a significant role in assisting with the development of the company.
"I would like to thank AHA for its input to date and look forward to working alongside it in developing and disseminating necessary material", Mr Palmer said.
Mr Clark will formally take up his position in Canberra in late March.
The LBN is a proprietary limited company formed with funding from the beef, sheep and wool sectors.
Source: Livestock Biosecurity Network