WITH the Federal Government's fuel excise tax break finishing this week, the prices of petrol and diesel are set to start increasing.
The 44.1c/litre tax on fuel was cut to 22.1c earlier this year after several global factors sent the cost of oil through the roof. The tax break had its desired impact on the petrol market, with the Australian Institute of Petroleum's (AIP) regional average dropping 168.2c earlier this month and some bowsers dropping down to 150c.
Diesel has been consistently more expensive, with the lowest AIP regional average in the past two months being 197c at the end of August.
Livestock transporters have introduced a fuel levy to compensate for the fluctuating prices. Beef Central understands they are still in place. Farmers will be able to claim fuel tax credits against the levy.
Tight supply has been the main reason given for the high diesel prices – with some US refineries closing in recent years and other geopolitical issues, including Russia/Ukraine and taxes in Asia's largest supplier, India, impacting exports.
On the demand side, a rapid economic rebound from the pandemic has put more trucks on the road across the world. Chinese COVID measures are adding to the uncertainty, with Reuters reporting that the country's oil imports are set to decrease this quarter for the first time since 2002.
The International Energy Agency (IEA) says in its September report that a European embargo on Russian oil imports will also have an impact on the market. The EU is proposing a price cap on Russian oil.
"The EU has so far largely maintained Russian diesel import volumes at around 600 kb/d, but from next February these volumes will need to be replaced by other sources," the report says.
"The proposed price cap mechanism would also need to work in order to assure overall diesel supply for the global market is met and so that European importers can switch to flows from the US, Middle East and India.
"Failing that, and assuming Russia will not be able to ship diesel in significant quantities outside the price cap, European, Latin American and African importers could be competing for a rather smaller pool of available flows."
When will prices ease?
While the IEA says the short-term outlook for the diesel markets points to a deficit, it says there could be some relief late next year.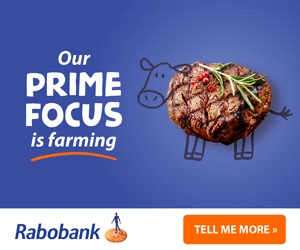 "Three large refinery projects in Kuwait, Nigeria and Mexico coming online by the end of 2023 will eventually increase global diesel availability," the report says.
Thompson Reuters senior market analyst John Kemp said in a recent column that US refineries had a chance to rebuild their inventories in the coming before a traditional uptick in demand for summer. But he said was unlikely to be enough to ease prices.
"The shortage of distillate fuel oils is worldwide with stocks at their lowest level for more than a decade in Europe and Asia," Mr Kemp said.
"Europe's distillate inventories are down 68 million barrels compared with 2021 at the lowest seasonal level since 2002. Only a global slowdown in manufacturing and freight transportation will rebuild stocks to more comfortable levels and abate the upward pressure on refinery margins and oil prices."
Call to be smart when buying fuel
With the price of diesel expected to stay high, NSW Farmers' business, economics and trade committee chair John Lowe said a simple way to avoid being ripped off at the pump was to use the FuelCheck app.
"The state government requires fuel prices to be updated to the app in real-time, so you can easily find out if there are savings to be had just down the road," Mr Lowe said.
"Particularly for the larger operators who carry our food and freight around, the end of the excise discount is going to significantly increase the cost of transport.
"If you're heading out and need to top up at some point, check ahead to see if you can save some money."
Mr Lowe said shopping smarter was going to be critical in the coming months with everyone – from farmers to families – paying more for essentials such as fuel.
"Things are getting dearer and we need to find savings because of those cost-of-living pressures," he said.
"Fancy apps are a help, but so too is good old-fashioned common sense."