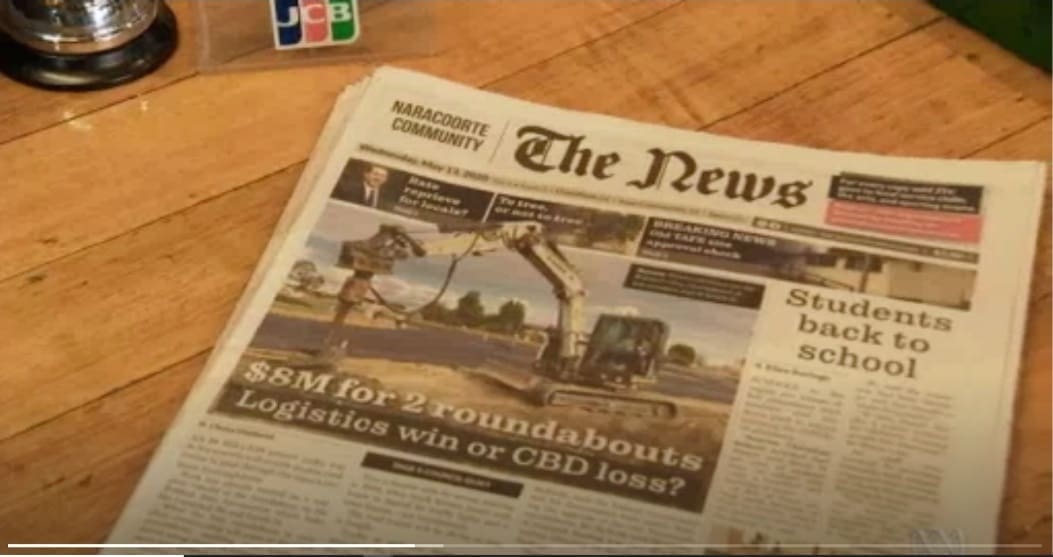 ABC Landline aired an interesting segment on Sunday, showcasing how small communities are keeping local news alive, during COVID-19 closures.
At a time when many smaller regional newspapers are being shut down, starting a new weekly publication from scratch hardly seems a good idea.
But in Naracoorte in South Australia, a new publication has recently hit the presses, concentrating solely on local news – nothing is syndicated through the big media chains.
"There's a lot more reading in it, and a lot more local news," local grocery store manager Brenda Gibbs told Landline.
The locally-born man behind the venture has worked for Bill Gates, and ran for political office during a long working career in the US, before returning to his roots at Naracoorte.
"It's making local people talk to each other again…  and that makes me feel like we are building something," publisher Michael Waite said.
 Click here to view reporter, Prue Adams' Landline segment