The Australian Bureau of Statistics is moving to new data sources to meet the demand for more timely agricultural statistics with greater regional detail.
The ABS Agricultural Statistics Program announced today it is stopping large agricultural surveys and developing processes to produce future agricultural statistics using new data sources, together with smaller surveys to fill data gaps.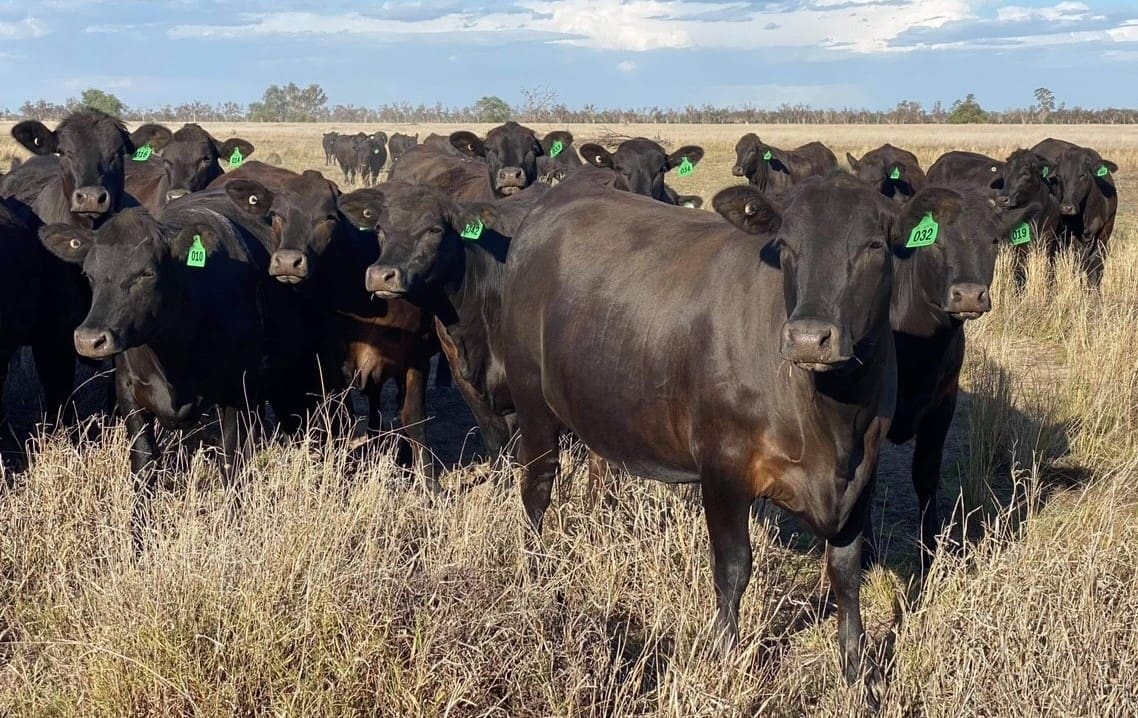 In the livestock sector, gathering and reporting of statistics on issues like national herd size have come into sharp focus recently, with questions raised over the accuracy of Meat & Livestock Australia's recent 2023 herd size estimate of 28.8 million head.
The growing use of technology and data in the agricultural sector meant data generation through existing farming and agricultural business processes is now more common than before, ABS said.
ABS plans to produce livestock herd numbers for cattle, sheep, goats, pigs, and poultry for the 2022-23 financial year, but stressed that "the extent to which this is possible will depend on access to new data sources and the successful development of herd modelling approaches currently being refined in partnership with industry experts."
More detailed breakdowns of the herd numbers, including regional detail, are future aims and unlikely to be produced for 2022-23, it said.
In a discussion paper, ABS raises the prospect of using data from producer levy collection, Property Identification Codes and the National Livestock Reporting Service to gain a picture of herd size changes.
The head of ABS's Agricultural Statistics Program, Rob Walter, said these new data sources were often faster to access and include more detail than traditional survey data.
"This means we can improve the timeliness and regional detail of agricultural statistics which is important to support good decision-making about things like biosecurity or natural disaster response, which are often quite localised," he said.
"We are working with industry experts to help identify which data sources are best to use, and to co-design methods to produce statistics from these. This collaborative approach helps to build trust in the resulting statistics because they make sense with other data sources used within the industry," Mr Walter said.
ABS has decided to stop the large agricultural surveys, because existing public and private sector data sources presented an opportunity to improve agricultural statistics.
"And we're aware of the need to reduce reporting burden on farmers," Mr Walter said.
The complexity of negotiating data access and developing new methods across a broad range of agricultural commodities has meant there will be some gaps in the ABS' agricultural statistics in the short term, he said.
"The modernisation of official agricultural statistics is not something that the ABS is doing in isolation. Support from other organisations to help develop new data sources and produce complementary statistics to meet evolving information needs will be essential."
"We will engage in partnerships between farmers, agribusinesses, industry, academia, and governments as they will be essential in ensuring that the existing data is used in the best possible way to produce the statistics that are needed to support Australian agriculture."
Poor response rates to earlier ABS surveys was raised as an issue.
"It is becoming increasingly difficult to collect survey information from agricultural businesses," ABS said. "For the 2021-22 financial year, ABS was only able to achieve a response rate of 68 percent for its annual Rural Environment and Agricultural Commodities Survey (REACS) compared to a target of 80pc. And of the 68pc who participated, many survey forms were only partially completed."
"These lower response rates impact significantly on the quality of data as is evident from the 2021-22 REACS where water use statistics, detailed livestock breakdowns, statistics for smaller commodity types and regional statistics were not able to be produced," ABS said.
"To ensure the ABS can meet the statistical and data needs of the agricultural sector, we are transitioning away from traditional surveys, harnessing the broad range of information available from existing data sources and modernising our production methods," it said.
As a result, a reduced range of agricultural area, production, value, land, and water use statistics will be published for 2022-23 using existing data from public and private data sources.
Some reporting services will remain unchanged:
• No changes are currently planned for the Livestock Slaughtered Survey
• Compilation and release of monthly and quarterly international trade export statistics for the agricultural sector will continue to be released on their current schedule.
"These are important inputs into new livestock herd modelling approaches and estimates of the value of livestock commodities which form part of calculating the Australia's Gross Domestic Product," ABS said.
Data sources
Over the past four years, ABS said it had been working with industry, academic and government organisations to identify and test other data sources that will support the production of agricultural statistics.
"For example levy payer data exists for livestock commodities. The Wool levy payer register data has already been used to produce statistics on wool production and the local value of wool sales. Levy payer data also exists for beef, dairy, processing and livestock transactions."
"The National Livestock Identification System records movements of livestock from properties to other properties, feedlots, or processors to enable traceability in the event of an outbreak. This movement information, even at an aggregate level to preserve privacy, would be an important input into a livestock herd model, as it would inform where animals were coming from prior to slaughter to allow regional estimates to be created."
ABS said it considered the utilisation of NLIS data would be highly beneficial to the modernisation of official agricultural statistics. Biosecurity information also utilised Property Identification Codes, which are unique codes that link livestock movements to specific land parcels.
"This information could help to provide an estimate of the land area being used for livestock grazing. The ABS is discussing access to this information with state and territory governments."
New technologies like satellite crop mapping may also be adopted as part of future ag survey work.
Mapping crops using a combination of field data and satellite imagery data had enormous potential to provide up to date regional statistics about land area used for different cropping types, ABS said.
"The quality of this data has improved significantly in recent years and there is now a range of data available through digital agriculture companies, government agencies and universities."
More Information about this transition can be found in the Modernising ABS Agricultural Statistics information paper.