INVESTMENTS will be needed to keep Australia's biosecurity system effective and efficient in the face of shifting risks and increased trade, an ABARES report said this week.
In an ABARES Insights paper, 'Where to next for Australian agriculture,' ABARES executive director Dr Jared Greenville and senior economist Andrew Cameron said future investments will be needed to manage the shifting risks Australia's world-class biosecurity system faces.
The paper was part of a two-part series drawing attention to how changes in the sector over past decades have led to its current success and what will shape its future performance.
"Climate change will alter the distribution of pests and diseases, growth in consumption will mean more trade, and productivity improvements and continued specialisation across the value chain will mean that products will also have more steps before reaching our shores," the report authors said.
"All this means that the risk per unit of value imported will increase, placing greater pressure on cost recovery activities and influencing the efficiency of our domestic production activities.
"Overall, and along with high numbers of international visitors and students, it is expected that the biosecurity risks for Australia will increase substantially," the report said.
The report authors also said industry and government investments in practices to increase sustainability, reduce greenhouse gas emissions, maintain social licence, and produce new outputs while maintaining agricultural production — such as enhanced biodiversity — will be required.
"At the same time, practices will also need to enhance climate adaptation and productivity growth.
"Research & development needs to focus on both improving productivity and on addressing climate change," they said.
A two-part ABARES Insights series on Australian agriculture draws attention to how changes in the sector over past decades have led to its current success and what will shape its future performance.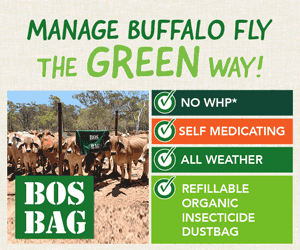 Dr Greenville said farmers have made the most of exceptional growing seasons and high global prices to achieve unprecedented industry production and export values over the last three years.
"The sector has had some remarkable results lately, and while the recent flooding will mean some forecasts will have to be revised, 2022-23 is still going to be a good year for many.
"Over the last few decades, we've seen policy reforms that have opened up Australian agriculture to increased competition, driving productivity and allowing Australian agriculture to make the most of opportunities available to the sector," he said.
"A number of trends have helped shape what agriculture looks like today – increased research and development, and investment has supported both productivity growth and innovation across the sector, while improved risk management has improved the resilience of farmers to climate and commodity price volatility.
"How Australia produces food and fibre today is very different to the past," he said.
"More change should be expected as the sector continues to be shaped by existing and emerging mega-trends including global income growth, climate change, and the contested trading and geopolitical landscape.
"Right now, international markets are looking volatile, and we've seen domestic challenges from the after-effects of COVID-19 on supply chains and labour shortages also creating volatility in global markets," Dr Greenville said.
"However, there's a lot of opportunity with the number of consumers in high income countries who will demand Australian products expected to increase by 3 billion people by 2050.
"Australia trades on a clean and green image but expectations are increasing. Sustainability will not only be an opportunity, but a point of competition. It will mean that Australian agriculture will need to meet these rising expectations," he said.
"Overall, Australian agriculture is looking strong, but we will always need to be ready to adapt to whatever the next disruption might be, whether that's from technology, climate or the geopolitical landscape."
The Insights papers 'Agriculture in Australia – understanding the recent success' (part 1) and 'Where to next for Australian agriculture' (part 2) can be found here: https://www.agriculture.gov.au/abares/products/insights/Understanding-recent-success-and-where-to-next