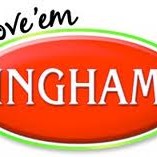 One of the biggest meat protein plays in Australia since the JBS purchase of AMH/Swift in 2007 will unfold in coming months, with the information brochure for the sale of the Ingham's poultry business being sent out to prospective buyers next week, according to trade sources.
Indicative bids are to be submitted by mid-October and it is hoped a sale deal will emerge before Christmas. For the 12 months to June 30, Ingham's made earnings of a reported $180 million and is forecast to generate $200m over the next year. It has a 35pc market share in poultry meat in Australia and an annual turnover topping $2 billion.
Only JBS, and possibly the merged Teys/Cargill entity, are larger in Australia in terms of turnover among meat protein producers.
Ingham's biggest competitor is Baiada, a family owned entity and the primary supplier to Coles Supermarkets.
With Ingham's generating about $700m of its sales from its contract with Woolworths supermarkets, the new owner will certainly be wary of the current retail price competition between the two supermarket heavyweights.
Another significant factor is likely to be the steep rise in feedgrain prices this year, which may potentially eat into chicken margins, even more than beef.
Media reports suggest that Kiwi poultry leader Tegel Foods has shown interest, alongside a range of equity and investment capital players.
International interest has reportedly come from Turkey, the United States and Brazil.