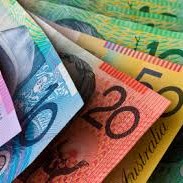 Eight months after the Farm Finance package was first announced by the former Government, Agriculture minister Barnaby Joyce, has this morning confirmed that farmers in South Australia, Western Australia and the Northern Territory will soon be able to access concessional loans.
The National Farmers Federation has welcomed the long-awaited news, and has called on the respective governments to ensure that the funds can be accessed quickly.
"I know that some farmers in Australia are doing it tough because of a range of factors, not least the current drought in some areas, and rural debt continues to be a significant challenge for parts of the farming sector," Minister Joyce said this morning.
"It has been a priority for me to get the purpose and guidelines of these loans agreed with states and the Northern Territory so we can get assistance to farmers. I hope to see these states and the territories roll out the loans in the coming weeks," he said.
"The loans for debt restructuring in SA and the NT will help farmers get back on track and make sure their businesses are profitable and competitive. In WA, loans for productivity enhancement activities have been agreed with the state government at its request. They will help farmers make business decisions so they are more profitable in the future."
Mr Joyce said all jurisdictions, except Tasmania, would now have access to Farm Finance concessional loans 10 weeks after the Coalition was sworn in.
"It's evidence that we're here to get things done and to support farmers. Labor had twice as much time and achieved less than half as much," he said.
"I recognise that the job's not done until these loans are available to Tasmanian farmers as well. I urge the Tasmanian Government to sign-on to make this assistance available to producers in that state."
Mr Joyce said the Government had made this loan scheme fairer by reallocating money to better reflect the number of farms in each jurisdiction – and to ensure funds are directed to where they are needed most.
"We also have a $40 million reserve of funds ready in 2014-15 to allocate to areas of greatest need should conditions change," he said.
NFF CEO Matt Linnegar said it had been an extremely long road for farmers in trying to gain access to the funding promised under the Farm Finance package.
"Although Queensland, NSW and Victoria signed up to the deal some months ago, many farmers in these states are still waiting to access the concessional loans," he said.
"Today we are extremely pleased to see that the SA, WA and NT Governments have signed on to the Farm Finance package – this is a significant step forward for Minister Joyce and the new Government.
"We're particularly pleased to see movement on the Farm Finance package given it has now been eight months since it was first announced, and farmers who were struggling then are struggling even more so now," Mr Linnegar said.
"We now urge both the Federal Government and the Tasmanian Government to make the assistance available to Tasmanian farmers as a matter of priority."
For more information on the loan arrangements for each state and territory, and for eligibility criteria visit the Department of Agriculture's website www.daff.gov.au