Cattle Producers Australia (CPA) has issued a media release following on from a Cattle Council of Australia's (CCA) media statement Red Meat Advisory Council's (RMAC) White Paper recommendations for a restructured red meat industry organisational framework.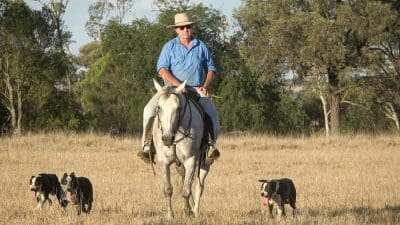 CPA said it agrees with CCA that the key consideration for Australia's grass-fed cattle producers is the achievement of the most effective representation for cattle producers while realising the best possible research and development, and marketing outcomes through oversight of levies spent on their behalf.
Consequently, CPA said it joined with CCA in expressing its opposition to the proposed re-structure of NewCo1 (Red Meat Australia) in its current form.
"As CCA states in their press release:
(t)he grass-fed beef sector contributes the greatest share of industry levies, and no indication is given that the proposed structure would provide any mechanism for greater effective oversight by producers through their representative organisations and clarity on how these levies are spent, and
Producers are unwilling to cede any share of industry representation, nor any say in how industry levies are spent. Specifically, there is no compelling evidence or specific detail which outlines how the proposed NewCo1 would realise better outcomes for beef cattle producers.
CPA said also agreed with AgForce Cattle president William Wilson's statement to media that "a strong national voice is vital for the future prosperity of grass-fed beef producers and – that grass-fed beef producers must retain influence over how their levies are spent on research, development and adoption, and marketing-equal representation for the dollars they pay."
CPA's submission to the RMAC Red Meat MoU Review Taskforce White Paper proposes that each of the Australia's red meat industry sectors should be organised under a similar structure to the processor and live-export sectors with:
a levy funded corporation that provides most of their levy funds to Meat & Livestock Australia (MLA) but retains some levies to enable them to conduct specific R & D for their own sectors interests, and
a separate advocacy body funded by members fees and or income from the provision of member services and/or income earnt from levy reserves and levy funded investment.
Under this structure MLA would become a contractual R & D service provider to the red meat industry and each red meat industry sector would have absolute direction and control over the expenditure of their sectors levies. Existing MLA and proposed Newco commercial conflicts of interest between sectors would be eliminated.
Any fine tuning necessary to ensure that there was no wasteful replication of R & D investment could occur during the RDC review announced by the Federal Government that is to be carried out at the end of this month.
CPA chair Dr Paul Wright said "whilst CPA fully endorses CCA's views in relation to the proposed RMAC White Paper Newco1 CPA does not agree with CCA's assertion in their media release that CCA represents the majority of grass-fed cattle transaction levy payers. In addition to this being statistically incorrect, senate inquiry after senate inquiry, numerous other well researched papers and indeed CCA's own 2012 Innovact Consulting Report establishes that CCA no longer truly represents Australia's grass-fed cattle producers."
CPA is the product of an Implementation Committee comprising representatives of CCA, Australian Beef Association (ABA), Australian Meat Producers Group (AMPG), The Northern Pastoral Group (NPG) and Concerned Cattle Producers (CCP) formed at the behest of then Federal Agriculture Minister Barnaby Joyce in early 2015 and charged with the responsibility of reaching agreement on the structure of a truly representative body to replace CCA as the Australian grass-fed cattle producer Peak industry Council.
CCA resigned from the Implementations Committee in January 2018 and since then CCA has been attempting to address the electoral and constitutional adjustments that would be necessary for it to achieve a more representative structure.
Dr Wright said "CPA has recently:
advised the State Farmer Organisations (SFO's) that CPA is amenable to developing an interlocking structural affiliation with each of the SFO's to ensure that there is a seamless interaction between the SFO's and grass-fed cattle Peak Industry Council,
approached CCA seeking to set up a working group to explore the possibility of CCA and CPA re-establishing a unified position on the structure of the proposed new grass-fed cattle producer Peak Industry Council".
Source: CPA