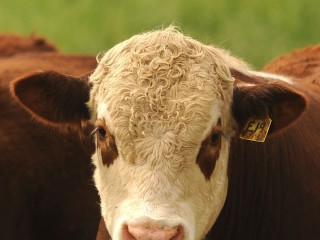 As important as MLA's annual general meeting is in its own right, this year's gathering in Longreach is taking on a weighty secondary role as a gathering-point for stakeholder discussion about broader industry roles, particularly those of MLA and peak councils.
Cattle Council of Australia president Greg Brown has earlier acknowledged that the meeting could provide a gathering point for stakeholder opinion about industry structures – both policy-making and service delivery models.
One of those planning to engage is in the process is the Australian Meat Producers Group, a loose alliance of industry stakeholders, large and small, formed early this year from across regional boundaries and industry sectors.
Participants in the AMPG 'think tank' share a common view that it is time for industry restructure. Members range from grass and grainfed producers to beef and sheepmeat processors, livestock export interests and others.
AMPG spokesman Norman Hunt and a contingent of his members will participate in the Longreach process.
Mr Hunt said there was a feeling that the current structures had been put in place more than a decade ago, but the industry had changed dramatically since then.
"In the 1990s there was a whole host of smaller export abattoirs in operation which were reliant on 'collective' marketing. Today, there is fewer, but larger players, led by JBS and Teys Australia, which can much more effectively market their products themselves, without relying so heavily on industry support," Mr Hunt said.
Even domestically, the market dynamics had changed profoundly. Supermarkets that held 35pc of the market in the mid 1990s now held close to 70pc of retail share, with Woolworths and Coles alone holding more than half.
"It begs the question, why are the producers still selling beef for the likes of Coles and Woolworths through marketing support?" he said.
Mr Hunt said AMPG had devoted a lot of time and effort in evolving some proposals for change, which had been 'road tested' more widely across industry stakeholders, who had provided positive and valuable feedback.
"One of the challenges currently is that while there appears to be broad agreement on the need for industry reform, it is harder to get agreement on precisely what those changes should be," he said.
Under those circumstances, perhaps the best that could be hoped for out of the Longreach meeting was putting a platform in place that could lead to a more formal review of industry structures.
"That would be a good outcome, but it could take up to 12 months to put a comprehensive alternative in place," Mr Hunt said.
The then Federal Ag Minister John Anderson put a task force together for a similar purpose back in May, 1996, which took two years to deliver the current industry model created in July 1998.
The AMPG's starting point has been to examine the current industry problems – principally that the structures that might have been relevant in the 1990s were no longer so, and that some peak councils in modern times were struggling to secure adequate funding necessary to operate.
Merged peak council/service company
One solution put forward has been to combine the peak councils with the service provider – in other words, instead of having CCA as the policy-setting body and MLA managing the process, bringing the two together.
"That would provide a seamless operation that would be well-funded," Mr Hunt said.
"There are precedents for it. The pork and egg industries do exactly that, and operate without a peak council structure. Their statutory-funded corporation does the lot."
AMPG had discussed such a model with government, and it felt that it would be 'difficult to refuse' if the industry wished to support it, given the precedent in other species.
Significantly, the beef industry in its funding agreements and constitution had anti-agripolitical activity references, while in the egg and pork industry models, all they were precluded from doing was favouring one political party over another, or one candidate over another.
"That certainly does not stop them from going to Canberra to lobby and push for whatever policy changes they want," Mr Hunt said.
He said similar models were almost universally used in the commercial business world.
"Corporations hold shareholders' money (which is effectively what is seen in a statutory-funded industry organisation); and the corporation sets its policy and delivers on that."
Mr Hunt said there was an inherent legal problem in peak councils – particularly those strapped for cash – trying to tell the directors of a corporation operating under corporations law like MLA, what they should do with their money.
"We think it is an inherent weakness in the current industry structure," he said.
A combined cattle corporation, with a board selected by levy-payer members, would offer a seamless process setting the policy and delivering on those functions and services.
Dual voting registers
In terms of a board selection process, AMPG appears to favour a two-tiered voting entitlement process, that could offer attractions to both larger and smaller producers.
This would operate a little like the dual registers set up for the AMPC: one carrying one-man, one-vote, and the other based on the amount of levies paid.
"That meant the little guys could not tell the big ones how all of the money would be spent, while simultaneously stopping the smaller number of big players having a disproportionate impact on the outcome."
"It's a model that we think would work for the production sector. Certainly the AMPC process is not perfect, but smaller members feel they are franchised within it, as do the bigger ones."
In order to achieve major decisions, a vote in favour would be necessary in both registers.
Mr Hunt said such a model could also help solve a lot of the current industry frustration about the MLA board selection process, both from more liberal and conservative ends of the industry.
If combining both the policy and operational functions, it would be important to have directly elected boardmembers, he said. Again, using AMPC as an example, on a nine-man board, each register would provide four boardmembers, with the person securing the most votes in both registers becoming the ninth. A chairman would be elected from within the elected representatives.
Asked how this would overcome the current perceived need for a skills-based board carrying a wide array of specialist expertise, Mr Hunt said the requisite skills base would be held among senior managers, who would be 'tapped into' as required, in areas such as marketing or R&D.
In the AMPC model, they appoint an additional two skills-based directors to fill perceived areas of knowledge deficit.
So is there a risk that such a direct-election process would simply become a popularity contest?
"It's always been an industry concern, particularly under a simply one-vote, one-value voting system," Mr Hunt said.
"But I believe that the two-register process overcomes that risk. The 'value' register would give balance and stability, because those members would be extremely unlikely to elect a populist idiot."
Regional representation would be 'self-managing'
The two-tiered voting structure would also cater for the industry requirement to have balanced north/south representation, the AMPG maintains.
With the large population of smaller producers in southern Australia, they would be more likely to dominate representation in the one-vote, one-value register, while producers more heavily oriented towards northern Australia would inevitably dominate the 'value' register.
"There would be a natural fall in each direction, which may overcome any need for three voting regions (north, south, central) as defined in another restructure model," Mr Hunt said.
He said it also addressed the difference in reliance on the cattle industry, where most northern producers were focussed solely on beef or live cattle exports, while many southern producers also ran fat lambs, wool, grain or other agricultural interests. Often beef was a minor part of their business.
"We think the model we are leaning towards has an elegant simplicity about it which meets many of the industry's requirements," he said.
"And unlike today, it would deliver a powerful, well-funded cattle council with direct control over the range of industry services."
In terms of raising industry funds, he suggested there seemed to be a fairly widespread view, particularly apparent among bigger levy payers, that they were not getting value for money out of their $5 transaction levy.
"Even today, under its new managing director, MLA is talking about cutting back its projects to core functions. If that happens, perhaps the same level of funding would not be required. But one of the thoughts is that regardless of the level, that the transaction levy be replaced with a slaughter levy that is sufficient to meet the agreed collective industry needs."
Another of the views recently expressed has been for the removal of processors from the producer corporation. This was in fact one of the clear intentions of the original structural model put forward in the 1990s, but not adopted by the Minister at the time.
"Everyone overlooked the number of feedlot cattle owned by the processors," Mr Hunt said.
"While such a producer/processor split does not have universal favour, we now think it is in fact widely supported, both within processor and producer ranks."
The question about how to handle R&D functions under the proposed model would include several options. One could be a 'Cattle Corporation of Australia' that would handle marketing, R&D and policy direction, in the same way the pork and egg corporations do. Another could be a separate statutory corporation, which could provide and R&D 'service' for each of the corporations under a cross-sectoral process involving cattle, grainfed and processing.
This could pick up a little from where the Beef CRC model will leave off when it closes in June next year, providing some synergies and efficiencies between the R&D interest groups.
It could also overcome some of the perceptions about who gets R&D funding and who misses out.
Red Meat Advisory Council chairman Ross Keane will chair a session at Longreach on industry policy issues, and the distinctions between MLA and peak council roles.
Stakeholders wanting to explore the AMPG structural models in more detail can click here