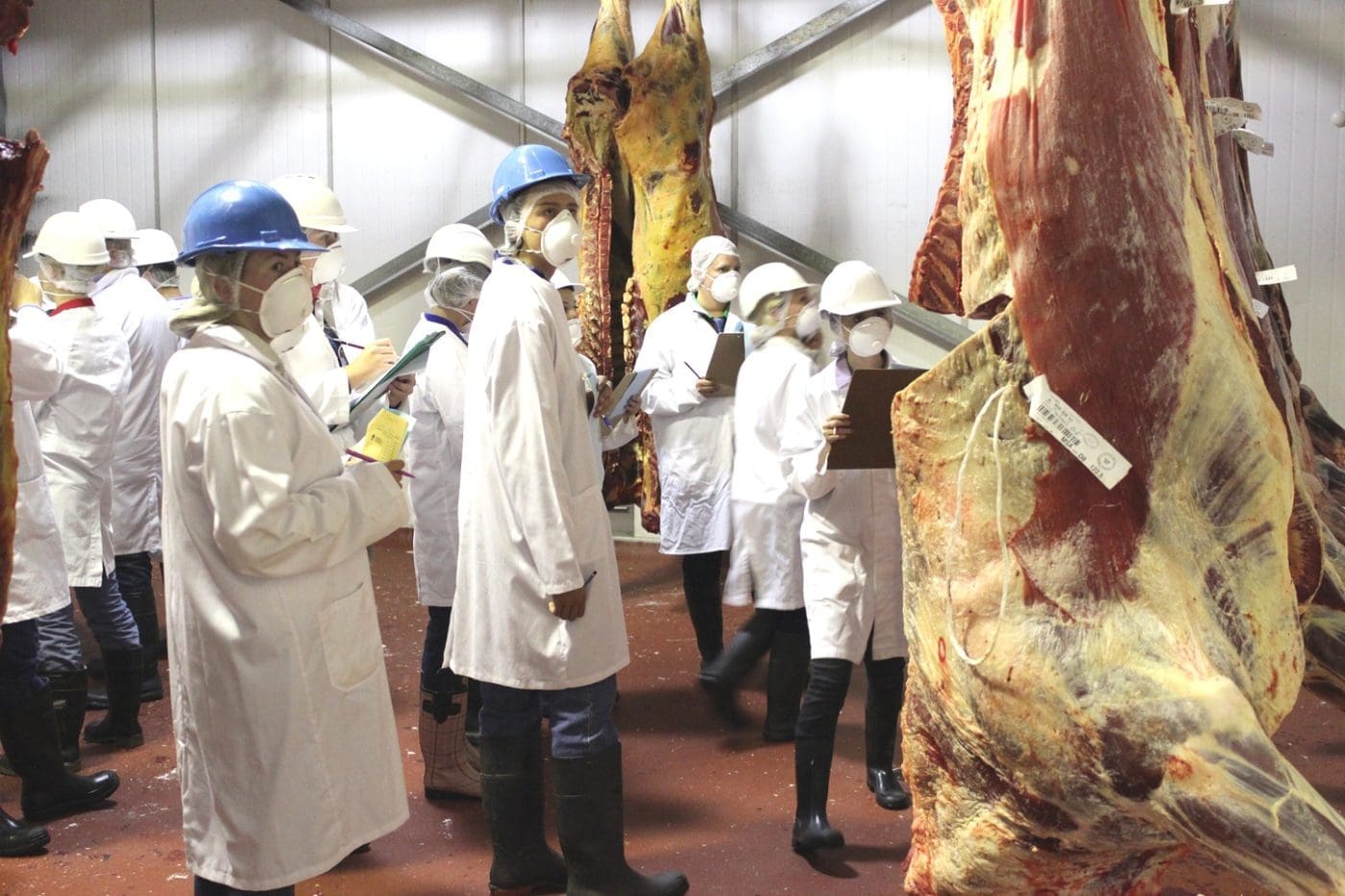 BEEF industry leaders have defended the sector's health and environmental credentials after reports school students will have to source a vegetarian/vegan or kangaroo-based meal under the new national curriculum.
Earlier this week, the Australian, Curriculum, Assessment and Reporting Authority released its new website laying out subjects and goals. One of the Health and Physical Education assignments was a "presentation to parents on tips for serving and eating food that has been prepared sustainably".
But a report in The Australian this morning said the example used for this assignment was "using local ingredients to cut down on emissions, using vegetables and/or meat that is more sustainable (vegetarian/vegan dishes or kangaroo)."
The story quoted Mark Davie from the Australian Beef Sustainability Framework who said it was disappointing to hear about schools entering the debate about meat.
Red Meat Advisory Council independent chair John McKillop said the curriculum should have focused on the importance of the red meat industry.
"Red meat is an essential component of a sustainable and healthy diet. Animal proteins are nutrient-rich and provide the only natural source of vitamin B12, a deficiency of which is associated with a range of health issues," Mr McKillip said.
"Environmentally, the Australian red meat and livestock industry has done more to reduce greenhouse gas emissions than any other sector in the nation. Through carbon soil sequestration the Australia red meat and livestock industry will be an even greater and integral part of the solution, and certainly not part of the problem."
Mr Mckillop said the if the curriculum was worried about health and wellbeing it had its priorities wrong.
"The National Curriculum Authority is attempting to demonise meat consumption through its teaching materials, in lock step with the anti-meat rhetoric pushed by activist groups operating on the fringe. It's completely unacceptable and a public health and environment disaster waiting to happen," he said.
"If the National Curriculum Authority was truly concerned about public health and the environment, it would be teaching about the benefits and achievements of the red meat and livestock industry, not demonising Australia farmers."
Curriculum not recommending plant-based diets
In response, a spokesperson for the Australian, Curriculum, Assessment and Reporting Authority said it was not recommending plant-based diets in the curriculum.
"The sustainability cross-curriculum priority seeks to support students to develop the knowledge, skills, values and world views necessary to contribute to more sustainable patterns of living," the spokesperson said.
"In the Health and Physical Education Curriculum there are eight content elaborations as teaching suggestions for a content description on enhancing health, safety, relationships and wellbeing. This particular content elaboration is not mandatory content in the curriculum but can support consideration by students of sustainable food production.
"Australian Curriculum: Health and Physical Education aims to enable students to: access, evaluate and synthesise information to make informed choices and act to enhance and advocate for their own and others' health, wellbeing, safety and physical activity participation. Students could be involved in justifying and critiquing strategies that have been implemented by farmers to make beef production more sustainable."