AS GOVERNMENTS across the world set ambitious targets to tackle climate change, an Australian agricultural representative says the industry must engage in more "truth telling" to avoid ideology drowning out science in the formation of policy.
Federal Government special representative for Australian agriculture Su McCluskey this week addressed the TropAg Conference in Brisbane – which has signed up more than 1000 delegates from more than 50 countries around the world.

Her role was created last year to promote the necessity of trade for food security and promote the interests of Australian agriculture. Since taking the role, Ms McCluskey has travelled through Europe, the United States, South America and New Zealand.
"I was surprised by some of the questions I received from UK parliamentarians about the free trade agreement –about our animal welfare practices for example," she said.
"Some of what they were hearing was misinformation and I realised in Europe that there are very strong NGOs that can put a different view in front of politicians. It is the same in other global markets.
"In Geneva I was asked about our high chemical use and I had to articulate that we are not high chemical users, because chemicals cost money and it makes sense for farmers to limit their use."
Ms McCluskey said with the flood of misinformation about agriculture, the industry needed to work harder to correct records and inform the public.
"It is important that we can articulate the truth at end market," she said.
"That is one of the messages I have brought back to the Australian industry is that it needs get better at truth telling – not just to the converted, but to the entire community."
Concerns about the European Green Deal
European countries have been implementing a series of strict regulations on cattle herds and chemical use in recent times, with the signing of its Green Deal – some of the regulations are likely to result in a decrease in production.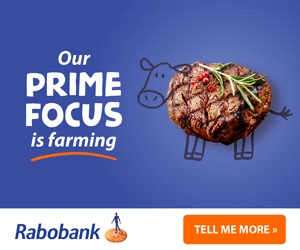 Ms McCluskey said she was concerned about the Green Deal and trends that led to its implementation.
"In Europe, I did not engage as much research and development as I would have liked and I am keen to get a greater understanding of that," she said.
"On my next trip, I want to be able to unpick why the politicians are getting the voice of the NGOs who the consumers are listening to. Are the researchers being drowned out or are they just not making that similar effort?"
Ms McCluskey said Australia needed to be careful of ideology taking over science.
"We need to be careful that the voices from our research community are not drowned out. So, it really is important that we consider how we communicate those messages."
Sustainability important for market access
Ms McCluskey said with Australia mostly working in an export market, initiatives like sustainability frameworks were important to market access.
"This all must be underpinned by science and evidence and cannot be based on ideology," she said.
"These frameworks articulate our commitment to sustainability. Different sectors are at different points in the trajectory. But the important thing is that all these sectors use these to develop sustainability credentials, which will be important to market access."
Ms McCluskey said Asia was going to be a key focus of her role next year, with trips to Japan and Singapore planned