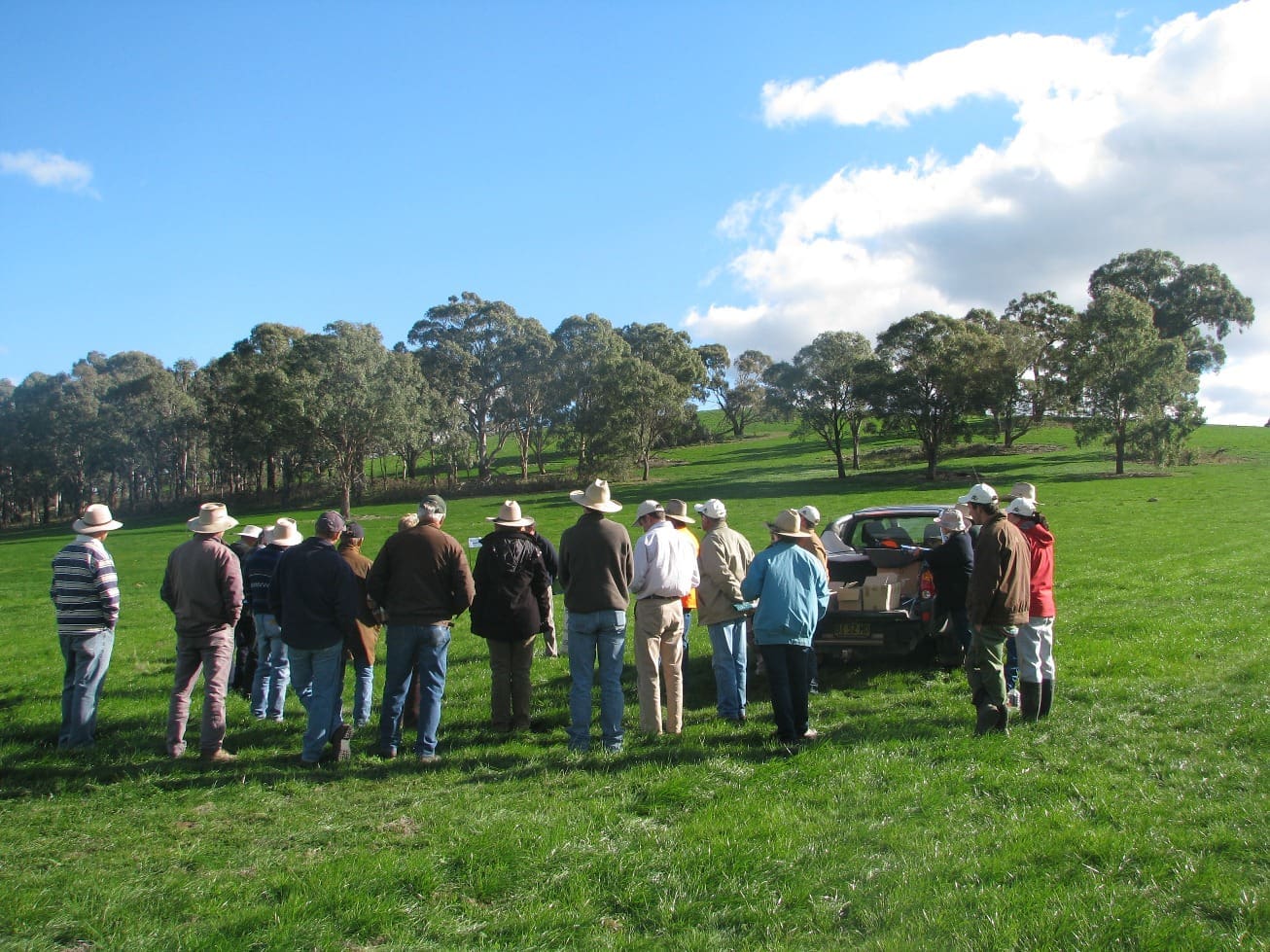 How many cattle producers are there in Australia?
It's a simple question, but one that is surprisingly difficult to answer.
Depending on who you ask, the figure can vary from as low as 38,000 to as high as 200,000 plus.
The Australian Bureau of Statistics, for example, in a recent agricultural commodities report, put the number of commercial cattle businesses in Australia at 38,000 and the number of properties with cattle at 74,604.
Meat & Livestock Australia says just over 40,000 of its 50,000 registered members are cattle producers, but that does not count the unknown number of levy paying producers who have not formally registered to become members of MLA.
Some groups base their estimates on the number of Property Identification Codes, which identify every unique landholding that runs livestock in Australia and which underpin the red meat industry's Livestock Production Assurance (LPA) program.
According to Cattle Council of Australia there are about 180,000 PICs registered for cattle production in Australia. (This figure itself is also subject to some variation  – the Australian Beef Association quotes a figure of 227,000 PICs).
Hence some groups suggest there could be as many as 200,000 cattle production businesses in Australia.
However it is difficult to extrapolate the number of cattle producers purely from the number of PICs, because one cattle business can have multiple PICs and some cattle business have multiple trading entities also.
For his part Cattle Council of Australia chief executive officer Jed Matz estimates there might be between 100,000 and 120,000 levy paying businesses in Australia, covering everything from large scale commercial operations to very small scale one or two head hobby farmers.
Levy payer register may answer the question
The only conclusive way to answer the question would be to identify the number of people who have paid the compulsory $5 per head cattle transaction levy in the past 12 months.
That information is currently not available to the industry, because it is protected by privacy legislation.
However, it soon could be, after agriculture minister Barnaby Joyce last week introduced legislation into Federal Parliament to create new agricultural levy payer registers.
The push to create levy payer databases was a key recommendation of two recent senate committee inquiries – one into grassfed cattle industry structures and levies and another into levy systems across Australian agriculture.
Both inquiries recommended the creation of a database of levy payers to enable levy-funded organisations (such as MLA and Animal Health Australia) and industry bodies to communicate with each and every levy payer about how their levies should be invested and how they are being invested. Cattle Council of Australia had also lobbied hard for this outcome, seeing it as a benefit to all levy payers.
It was also seen as imperative that a new system be created to record how many cattle each individual levy payer sells in a 12 month period so the amount of levies they pay can be automatically and accurately identified and their voting entitlements for each year's MLA AGM can be allocated accordingly.
How much access to levy payer data?
If the legislation introduced by Mr Joyce to create levy payer registers is passed, key questions will include how much information about each levy payer should be shared, who will be able to access that data, how often and for what purposes.
In recommending the creation of levy payer databases, Senators said the data collected should be held by the Department of Agriculture and should be limited to information "sufficient to enable organisations responsible for spending or allocating levy funds to communicate with levy payers and enable votes to be allocated on a production basis. Data should include location, contact details, crop or enterprise type and production volume and/or value. Databases should be held by the appropriate levy-payer owned body, and be available to appropriate authorities under circumstances of biosecurity emergencies."
Peak industry councils such as Cattle Council of Australia are also exploring the potential to use the new level of access to all levy to create financial revenue streams to help fund their operations going forward.
By being able to identify levy payers, Cattle Council says it will be able to communicate directly with those levy payers to determine votes on the distribution or total quantum of levy collected. "This should assist Cattle Council to demonstrate the important role we play in overseeing levy expenditure and encourage producers to support Cattle Council by becoming members," Mr Matz said.
"For the first time Cattle Council will be able to clearly explain to all levy payers who we are, what we do and the value we provide to the industry and their business."
Current limitations
Under current arrangements industry bodies are not able to identify who the levy payers are.
MLA can only communicate directly with levy payers who choose to register as members of the organisation.
How do producers become members of MLA? When they pay the cattle transaction levy, they are entitled to become members, but still must fill out a membership form and return it to MLA to be recognised as an MLA member and to be allocated voting entitlements.
"Honesty system"
The absence of an accurate and automated way of determining how many levies each individual cattle producer pays in any 12 month period also means that voting entitlements are currently allocated according to an 'honesty system'.
Actual levy funds are collected at the point of transaction by agents and processors and then passed on to the Department of Agriculture's levies collection unit.
The levy collectors (agents and processors) are not required to provide the DoA with the details of which levies were paid by which individual producers (which would be a significant administrative burden and cost), and instead simply pass on large cheques to the levies collection unit.
When it comes to allocating votes to individual members for MLA AGMs, levy payers who have registered to become members of MLA simply advise MLA of how many levies they have paid in the past 12 months, and they receive an allocated number of votes accordingly. Hence the honour system.
Mr Matz said the inability of industry bodies to communicate directly with all levy payers was at the centre of current industry concerns.
"This new levy payer database will be the first time we can actually say for sure how many levy payers exist."