Comments in Parliament by Senator Derryn Hinch calling for the Federal Government to regulate the orderly phase-out of 1080 have triggered a swift response from the National Wild Dog Action Plan' Coordination Committee.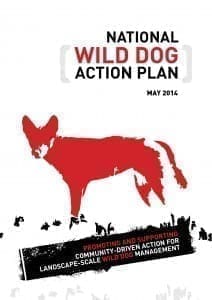 The Leader of the Justice Party made allegations that 1080 use in Australia is poorly regulated and poses an unacceptable risk to public health, domestic pets and the environment.
National Wild Dog Action Plan' Coordination Committee Chair Geoff Power said 1080 is Australia's most effective and target-specific pest predator control tool.
Scientifically supported evidence demonstrated 1080 was biodegradable and posed no risk to humans and native species at the recommended dose rates for predator control.
In  letter with background material provided to Senator Hinch (link below), Mr Power also emphasised that 1080 baiting programs are highly regulated, monitored and recorded and the result of extensive community planning and engagement.
Mr Power called on Senator Hinch to reconsider his value judgment "that places the welfare of feral animals over that of the survival of native animals and livestock, the protection of Australia's unique environment and the financial well-being of farmers and the Australian economy".
"This is certainly not the position of the participants of the National Wild Dog Action Plan and unlikely to be for most Australians," he said.
In the letter to Senator Hinch, Mr Power said participants of the National Wild Dog Action Plan were concerned he may not be fully aware of the ramifications on native animals, farmed livestock and rural communities if 1080 were to be banned.
"Feral animals are estimated to cost the Australian agriculture industry $797 million dollars in losses a year and this figure will sky rocket in the absence of 1080.
"More concerning however is the fact that over 300 species of native animals and wildlife already threatened by feral animals would be placed at far greater risk of extinction by feral cats, wild dogs, foxes and feral pigs if 1080 poison is banned for use in Australia.
"Given the current strict regulatory framework surrounding 1080's use and the fact there are very few confirmed cases of accidental poisonings of domestic animals, in comparison to its widespread use, and no reported human health impacts at the dose rates imposed by state and federal agencies, we seek further clarification as to why your party would choose to ban the poison.
"Many decades of research and additional evidence from a review undertaken by the Australian Pesticides and Veterinary Medicines Authority in 2008, has shown that 1080 is the most effective, target-specific and environmentally-sensitive toxin available for use in Australia.
"Moreover, there are no current alternatives that deliver the level of control required to protect livestock and native animals."
To view the full letter written click here
National Wild Dog Action Plan group is urging stakeholders to contact their local Member for Parliament, peak industry bodies and relevant interest groups to support the ongoing use of 1080.