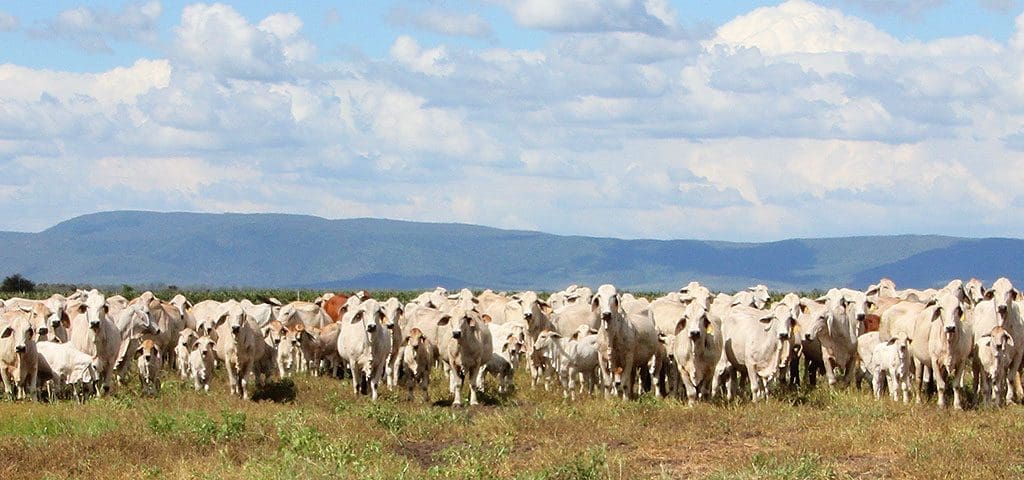 A HIGH-level panel of customers for Brahman genetics will explore market perceptions surrounding Brahman cattle at the Australian Brahman Breeders' Association's second annual conference in Rockhampton next Thursday, May 4.
The ABBA board has assembled a compelling line-up of high-profile speakers to inform, educate and inspire attendees at the conference, which follows the inaugural event held at last year's Brisbane Ekka.
Industry experts will address topics ranging from the economic outlook; live export, feedlot and beef markets, and the rising use technology within the industry.
A key drawcard will be a forum to be chaired by producer representative David Hill, Clarke Creek, and involving six industry experts to answer the question: "What can Brahman Seedstock Producers do to improve the perception of Brahman Cattle?"
Panellists will include Liam McFarlane, Austrex; Troy Setter, CPC; Peter Quinn, Essex Grazing; Brett Campbell, Mort & Co; Nick Meara, NH Foods and Alex Ball, Rural Analytics.
Conference organisers believe the panel provides a comprehensive representation of the customer base for Brahman genetics, ranging from meat quality experts to live export buyers and large pastoral companies.
The conference is open to all industry stakeholders interested in the future of the North Australian beef herd.
The conference will be held at the Frenchville Sports Club, with registrations from 8am and the program to commence at 8:30am. A gala dinner will also follow on Thursday night.
Further details and tickets are available at ABBA website – link here