The largest contingent of students in the event's 23 year history will head to the Australian Intercollegiate Meat Judging conference and competition at Charles Sturt University in Wagga Wagga from next Tuesday, July 9.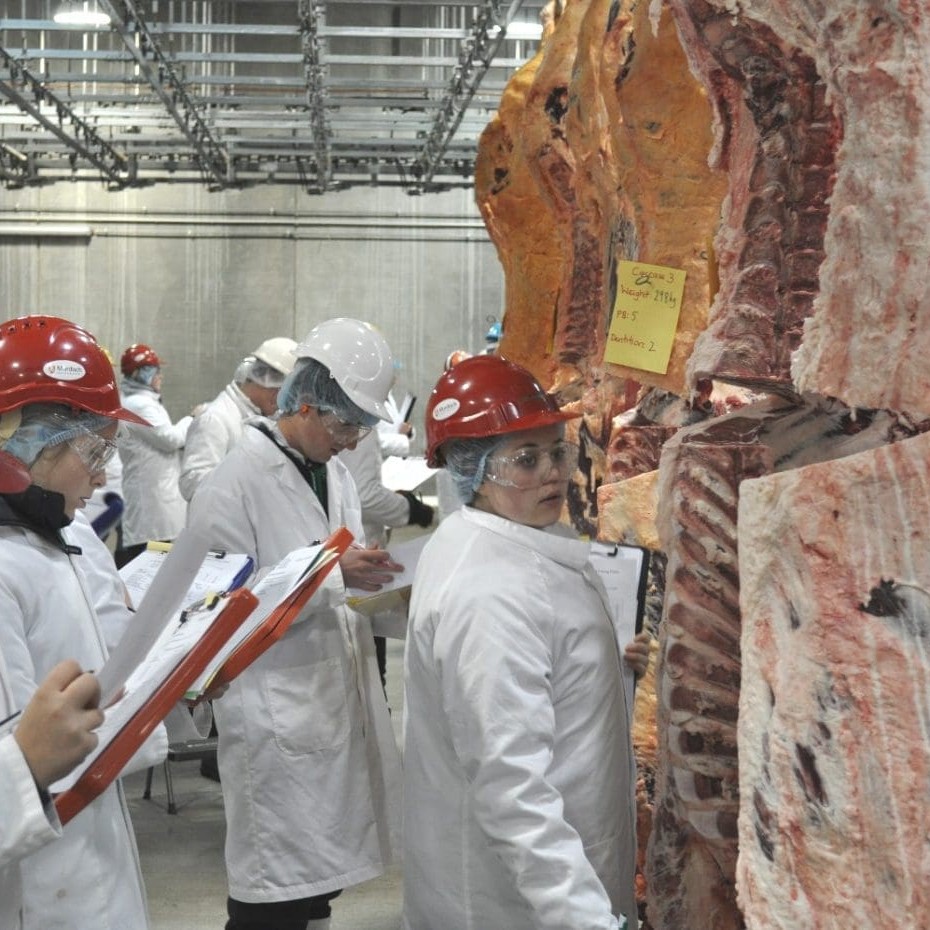 In a solid sign of the state of health of meat science as a career path for young undergraduates, the five-day event this year will involve 130 students and 40 coaches from nine universities in all Australian states, plus five international teams.
For the first time the program will welcome groups from South Korea, Pakistan, Indonesia, and Kansas State University from the US, joining long-term international participants, the Japanese national team.
The annual ICMJ program continues to lay strong foundations for agricultural industries by educating and injecting enthusiastic graduates into a range of diversified careers in the meat and livestock sector.
ICMJ Association president Brad Robinson, general manager of Kerwee Lotfeeders, said the response to this year's program from universities, speakers and sponsors was overwhelming.
"All our sponsorship categories were sold early. We have a lot of new and long term sponsors on board this year. Without their support, we would not be able to expose these students to the exciting opportunities within the meat and livestock industry," Mr Robinson said.
Key industry figures involved in the ICMJ include Allister Watson (general manager of meat, Coles); Grant Garey (feedlots general manager, Teys Australia), Tom Bull (Lambpro director), Paul Leonard (Thomas Foods International); Andrina and Lachlan Graham (Argyle Prestige Meats); Troy Setter (chief operations officer, AA Co); and Dr Darryl D'Souza (Australian Pork Ltd).
The ICMJ program includes presentations from key industry figures, interactive workshops, meat judging training and a competition involving the judging of beef, lamb and pork carcases and primals. The beef judging contest on Saturday July 13 is hosted by Teys Australia at its Wagga Wagga processing facility.
Ten students will be selected from the competition to undertake a five-day Meat Standards Australia training course in Brisbane, where they will also receive a comprehensive introduction to the Australian meat processing sector.
Five of these students will then be selected to take part in a judging and education tour of the US.
Meat & Livestock Australia and the Australian Meat Processor Corporation will again invest in the future of their industry via major event sponsorship.
The 2013 ICMJ participants come from the University of New England, Tocal Agricultural College, University of Melbourne, University of Adelaide, Murdoch University, Charles Sturt University, University of Sydney, University of Queensland, Kansas State University (US), Japan National team, Korea National Team, Pakistan National Team and Indonesian industry representatives.