Govt response to senate red meat inquiry: Producer groups react
The Federal Government's official response to the Senate Rural and Regional Affairs and Transport Committee inquiry into consolidation in the red meat processing sector, which was tabled just before Christmas, has met a mixed reaction from cattle producer groups.
Cattle Council of Australia welcomed the Government's official position, while Cattle Producers Australia has expressed apprehension about the Government's response in respect to industry representation; Full responses from both groups below:
Cattle Council of Australia:
CATTLE Council welcomes the Federal Government's official response to the Senate inquiry into the effect of market consolidation on the red meat processing sector.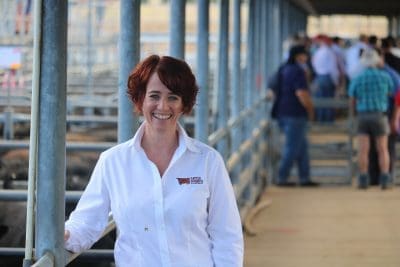 While not a core focus of the inquiry, Cattle Council believes the Federal Government's statement regarding beef producer representation is confirmation that the Council is on the right path in overseeing producer-driven representation on a national level.
"Cattle Council is committed to building on its proud legacy and work to ensure that industry representation in the future structurally transparent and directly accountable to producers," Cattle Council CEO Margo Andrae said.
Our plans to restructure Cattle Council are well developed and I think the Federal Government's recommendations to the inquiry acknowledge that progress."
More broadly, Ms Andrae said Cattle Council was focused on driving positive outcomes for cattle producers, as active stakeholders in the wider red meat supply chain.
"First and foremost at an industry and government level, productivity and profitability must be promoted in everything we do," Ms Andrae said.
"We need to grow the herd, to give grass-finishers, lot feeders, processors and exporters confidence in our supply capabilities, so that they continue to invest and pursue new markets."
"The modern red-meat supply chain is collaborative and highly integrated. The success of the production sector is intrinsically linked to the fortunes of lot feeders, processors and exporters. The many ways producers work in partnership with other supply chain players reflects those links – and that is replicated at industry level in terms of advocacy and lobbying."
Ms Andrae said Cattle Council supported Australian Meat Industry Council CEO Patrick Hutchinson's view that the days of 'producer versus processor' are long gone.
"Producer interests flow on well beyond the farm gate and, on behalf of producers, Cattle Council will continue to advocate alongside AMIC to strengthen our processing sector.
"Protecting our 'clean, green' reputation, opening up access to new markets and finding ways to ensure our supply chain costs are more globally competitive remains the shared focus of Cattle Council and other peak industry councils across the red meat sector. 
"That united approach ensures producers are getting the best possible representation nationally, and that we continue to have strong, bi-partisan support for the whole livestock and red meat sector."
Cattle Producers Australia
Chair of Cattle Producers Australia (CPA) Dr Paul Wright issued a statement today following the Australian Government's recent response to the Senate RRATR Committee Second Interim and final reports into 'The Effect of Market Consolidation on the Red Meat Processing Sector'.
Dr Wright acknowledged the Government's assessment of the Senate Committee Report and their recommendations commending their support for the current review of the Red Meat Industry Memorandum of Understanding (MOU).
However, Dr Wright was apprehensive of the Government's position on the Senate Committee Final Report Recommendations in respect to industry representation, pre and post-sale weighing and the development of Industry Standards of Practice with respect to all sale transactions are a matter for industry, as there has been a serious lack of action from Red Meat Peak Industry Bodies to address these issues.
Dr Wright Said "Several inquiries into the effectiveness of red meat industry structures and systems since the reform of the late 1990s have identified serious deficiencies in cattle producer representation. Recommendations by the Senate committee and other bodies to address these shortcomings have repeatedly been made. Cattle producers are astounded and disappointed that influential and entrenched industry interests combined with a lack of political will have paralysed the reforms of cattle industry representation needed to deliver a truly representative cattle Peak Industry Council as prescribed in the senate committee recommendations."
Indeed, the Inovact report commissioned by Cattle Council of Australia (CCA) and included in the CCA Submission to the 2013-14 Senate Inquiry into Industry Structures and Systems stated that "The traditional State Farm Organisation model that provides the membership of the CCA has become disconnected from the majority of levy payers. Low and declining membership of SFO's is now undermining the representativeness of the National body". The report went on to state that "The risk is that indirect communication with producers undermines the capacity of the Cattle Council to be responsive to cattle producers and to engage them effectively in policy development." (P48)
Recommendations 4 and 5 of the Senate Committee's Report urged Government to provide support and financial assistance for the sector to implement a new transparent and accountable producer-owned body to replace CCA as the grass-fed Peak Industry body and that the government recognise the new organisation as the Peak Industry Council as soon as it is operational and has a membership structure in place.
CPA was incorporated last year based on a truly representative model developed jointly with the CCA in 2015 which was presented to the Australian Government at that time. The government expressed willingness to financially assist the establishment of a new organisation and subsequently announced a $500,000 grant in October 2017 for the purpose of providing seed capital and leadership funding.
In January 2018 CCA resigned from the implementation process under instruction by their State Farm Organisations who were concerned about long-term operational funding and opposed to a truly democratic model. This suspended the grant funding.
CPA has assured the Grass-fed Cattle Industry and Minister Littleproud that the door remains open to the CCA to re-join the Implementation Committee and Minister Littleproud has agreed to arrange a facilitated meeting to assist the mediation and if a unified position can be found the $500,000 will be made available and if this is not achieved, we would need to explore a plan B option.
CPA is committed to ensuring that Australian Grass-fed Cattle Producers have a powerful and truly representative body as has been the recommendations of a number of Senate Inquiries.
Dr Wright concluded by saying that, "Procrastination must cease, and immediate steps taken to address this festering problem. No meaningful and / or durable reform of outdated and dysfunctional industry systems and structures can occur without first ensuring democratic, responsive, accountable and transparent representation for grass-fed cattle producers."