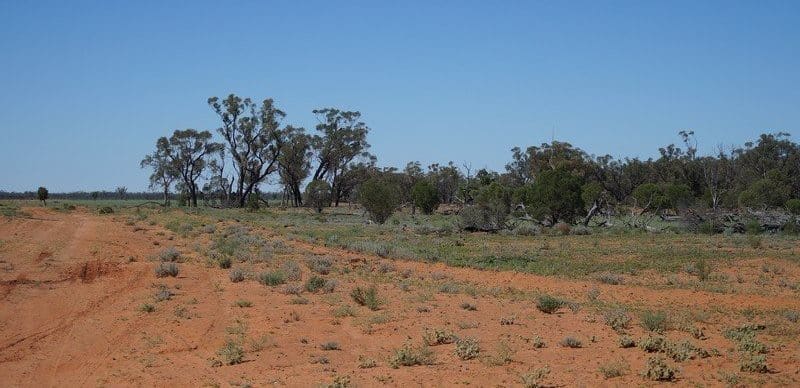 THE Federal Government says it will soon finalise new protections on carbon farming, forcing companies to make a special application to undertake large projects.
Earlier this year, the protections were agreed to by the Federal Government, as a condition of the National Party committing to a "net zero emissions by 2050" target.
Lobby group New South Wales Farmers have welcomed the legislation, while a carbon farming organisation says it would like to see the benefits of soil carbon projects recognised.
The new regulation will mean companies planning to have a carbon abatement project taking up greater than 33 percent of a property will have to apply to the Minister for Agriculture. With the legislation expected to be finalised on January 14.
Minister for Agriculture David Littleproud told a press conference in the NSW town of Orange last week, it will give the government the power to refuse projects.
"The Minister for Agriculture will have the veto powers in which to decline that application if they believe that it is not in the productive interest of agriculture," Mr Littleproud said.
"Carbon farming is an important tool, one we want to continue to provide to our farmers in a balanced manner. It has to be in balance that we protect the productive landscape and we protect those communities."
Mr Littleproud said areas of Nothern NSW and south-west Qld where large carbon projects have been running for a number of years have not been managed properly.
"What we've seen is foreign companies and big investment houses in capital cities come out, buy up large areas of agricultural land, productive land, and simply walk away and throw away the key," he said.
"That's had perverse outcomes, not just to the local economy, but it's taken families out and taken away productive landscape. The land hasn't been managed and we've seen pests and weeds emanate from this."
Carbon farming methods maturing
While there are minimal details on the way the new legislation will work, Impact Ag partners natural capital manager Toby Grogan said he would like it to see the benefits of soil carbon projects recognised.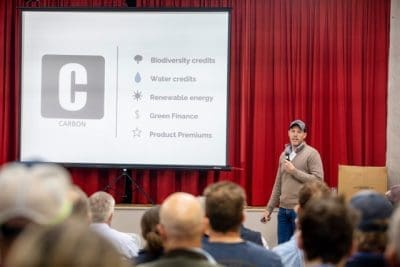 "The soil carbon projects we have been running under the Climate Solution Fund, using the Australian soil carbon method, have not impacted our productivity in any way," Mr Grogan said.
"As we have increased our soil carbon levels, we have increased our carrying capacity on the farms that we operate."
Mr Grogan said while carbon farming methods were still improving, they had become a lot more user friendly over the years.
"The service providers are becoming more sophisticated in how they manage projects and the methods are evolving and becoming more readily applied," he said.
"The government has released a new method, known as the 2021 method, that has a number of improvements to reduce the complexity and the cost of soil carbon methods.
"With this new announcement by the Federal Government, we are keen to see more detail."
NSW Farmers welcome the move
With the detail the be finalised early next year, NSW Farmers have welcomed the move by the Federal Government. President James Jackson said the legislation had a lot of merit.
"One of the big concerns is that 'Carbon Farms' don't require a workforce and don't spend money in town," Mr Jackson said.
"We don't have any problem with a farmer wanting to convert some land into native forest revegetation if they want, but there needs to be balance and this is a step towards ensuring that balance.
"We welcome this announcement and look forward to seeing the outcome in the new year."
Mr Jackson said farmers were concerned about the unintended consequences of well-meaning initiatives like the Emissions Reduction Fund and wanted to ensure there were safeguards for communities and agriculture.
"Farmers are good land managers and take care of their neighbours, but there is a concern that if these forests aren't actively managed, they become a haven for pest animals and plants, and become a fire hazard as we saw two summers ago," he said.
"We're not saying these projects should never happen – far from it, if a farmer wants to do it, does it properly and can benefit from it, that's a good thing."