The Federal Government has committed to introducing better Country of Origin Labelling rules to give Australians a clearer understanding of where their food comes from.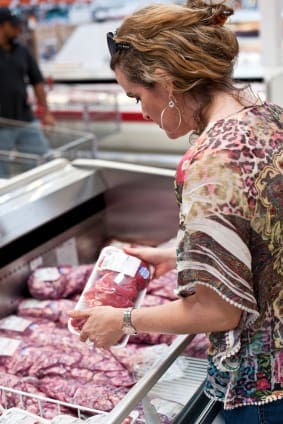 Agriculture minister Barnaby Joyce said this was an important reform that was long overdue, had been talked about for too long, and was now going to become a reality.
"This is an issue that has impact on all Australians, from families doing their shopping to farmers and producers battling in the market place against sometimes unknown foreign competitors," he said.
Minister Joyce and Industry & Science minister Ian Macfarlane will work together to develop a new Country of Original Labelling framework that will improve clarity for consumers.
"Country of Origin Labelling should be simple, compulsory, diagrammatical and show proportionality as to where the product is sourced from," Mr Joyce said.
"Importantly, the new labelling system should do away with 'weasel words' and should give the Australian man or woman pushing their shopping trolley no doubts as to the origins of the food they buy."
The Coalition Government has been examining the issue for some time. It  flagged changes to Country of Origin Labelling its Agriculture Competitiveness Green Paper released in October of last year.
It also instigated a Parliamentary inquiry into Country of Origin Labelling, headed by South Australian MP Rowen Ramsey, which has now concluded. The government is currently formulating a response to the inquiry report and its recommendations.
"We look forward to the support of the Labor Opposition as well as the cross-bench on these important changes," Mr Joyce said.
"Labor promised at the 2007 election to "simplify and strengthen food labelling laws" yet it did nothing for six long years – now is their chance to finally act."
Mr Joyce said he was proud to be part of a government that was actually doing something to fix the issue. Other ministers with responsibilities in the area including Trade & Investment Minister Andrew Robb, Small Business Minister Bruce Billson and Assistant Health Minister Fiona Nash will also be involved.