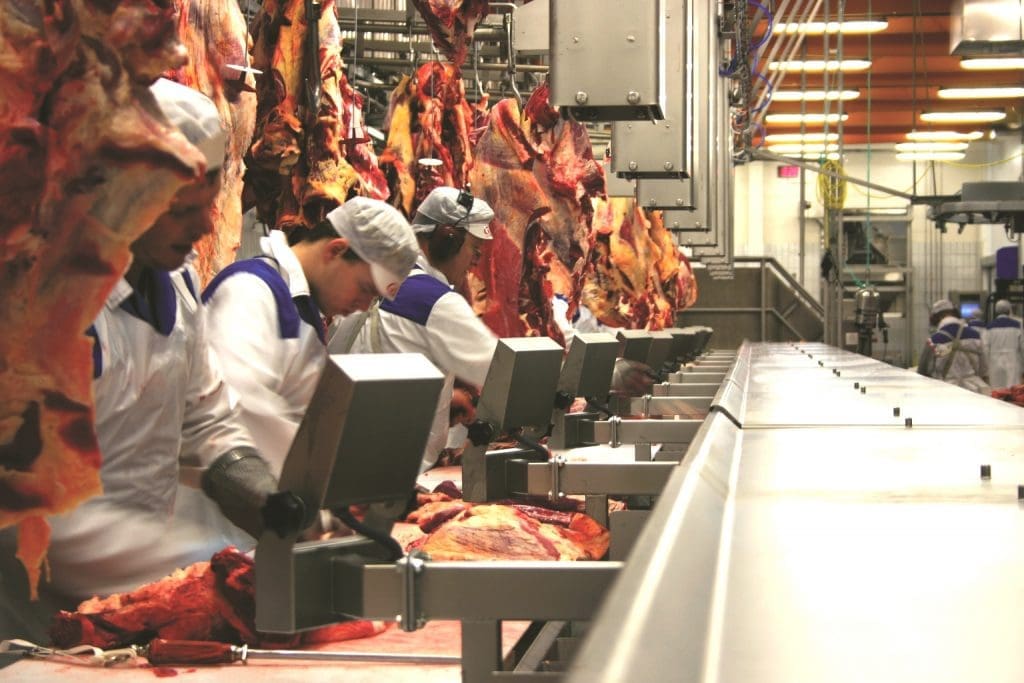 AT THE time when US beef processor margins are in rapid decline due to cattle shortage after extended drought, processing giant JBS is highlighting its geographic and species spread around the world as a distinct hedge advantage over price and supply cycles.
Speaking to analysts after the company delivered its full-year results last week (see earlier Beef Central story) JBS global chief executive officer Gilberto Tomazoni highlighted the company's species spread around the world.
The company is now the world's largest beef producer, world's largest poultry producer, and second largest pork producer. In addition it has significant investments in lamb and goatmeat in Australia, and most recently salmon.
Its geographic footprint now extends across North and South America, Australia, New Zealand, Mexico and Europe.
JBS last week reported the highest net revenue in its history for a fourth quarter, at R$98.9 billion (measured in Brazilian currency), and annualised revenue for the year ended 31 December close to R$400 billion. It makes JBS the largest food company in the world in terms of revenue.
"We are experiencing a period of rising costs, such as electricity, grain, and others are causing increase in inflation in several countries impacting our cost structure and the consumer behaviour, especially in Europe," Mr Tomazoni told this week's analysts briefing.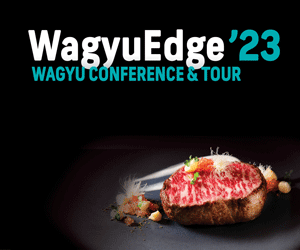 In addition, the company's enormous US beef business was returning to more normalised margins, after hitting record highs in 2021-22.
This return to 'normalised' margins was already anticipated by the market, Mr Tomazoni said.
"I would like to stress that I recognise the importance of discussing the beef margin in the US because of the size of the business, because of the importance in our portfolio, but I would like to put light on our diversified platform," he told analysts.
"We are not just a beef business in the US, in US we have chicken, we have pork, we have prepared foods. And we have a significant processing presence in Australia, Brazil, and we have a presence in Europe.
"I think JBS has a diversified platform that is practically unmatched globally and this has allowed us to navigate in these different cycles, the natural cycles of our business and industry."
Mr Tomazoni said he believed that the market (investors) still did not recognises this as a huge competitive advantage.
"It allows JBS to neutralise one cycle with another cycle, and one geography with another protein business," he said.
"I think this is really a huge competitive advantage and I hope market will be recognised as soon as possible because I think this stress as the market will be shown how important this is, this is diversified platform.
While the US beef operations are now entering a period of tight cattle supply due to drought and heavy herd reduction, Australia is now emerging from a similar cycle a couple of years earlier.
US Listing?
Questions about JBS's intentions over listing on the US Stock Exchange a perennial in the company's quarterly financial briefings, and it came up again this week.
A JP Morgan analyst asked whether there were any changes in JBS thoughts around potential US listing and what hurdles remained to get there.
Mr Tomazoni said the listing was the company's main priority.
"Wwe continue to work on the process and seek the best structure that unlocks great value for shareholders, and we are not talking about the market conditions – it is not a variable that is being considered, because will be not an IPO, it will be a listing," he said.
"We have done some works in this way, we are listing our bonds, all of the work we have from on that and will be helped for the listing. We keep working, it's not a question of if, but when will we list," he said.
A Barclays analyst asked for an outlook, looking into the second half of this year and next year, particularly in beef and pork in North America.
"We have all noticed, it's a tough comparison versus what it is was last year, and we're seeing still a relatively good operating income environment, but given what we're seeing in the market with rapidly rising US live cattle prices, how do you feel about the levels of profitability into next year?
Head of US beef, Wesley Batista Filho said the company saw beef margins in the US coming back to normal patterns – around mid-single digits.
"We think that a good perspective of what US beef margins should head," he said.
"But we don't see that as a surprise – we've seen that coming and this is something we've been talking about. This highlights the changes in cycles that we we're analysing, highlight a big advantage that JBS has which is the geographic and the species spread," Mr Batista said.
"This is one of the fundamentals of our business – cycles in our business happen and they are sometimes more positive, sometimes more challenging. But our diversification allows our overall margin to have a more stable profile."
Referring to "returning to normal margin," Mr Tomazoni said there was a difference in terms of what the business was today, versus what it was before.
"If you look for the past, exports from the US was really not significant. Today exporting from the US into international markets has become important. How this will affect the margin in the future, I don't know," he said.
"And other things taken into consideration, we are investing in our facilities, we are investing in value-added programs, and all of this will be part of future margins. But for sure it's too early to understand what the scale of the impact of this initiative is going to be."
But what will happen in the US later this year was mostly about cattle supply challenges, he said.
"We're going to have a reduction in the production of beef in the US and a slight increase in the production of pork and chicken. That will probably be reflected in US consumption patterns – but that's more related to the supply of those three proteins, and the demand generated by retailer ads and store promotions."