Anthony O'Dwyer from Grant Daniel Long in Dalby, Qld, will represent Australia in the International Livestock Auctioneers Competition at the Calgary Stampede, Canada after winning the 2019 Australian Livestock & Property Agents Association (ALPA) National Young Auctioneers Competition at the Sydney Royal Easter Show.
Joe Allen from Elders' Euroa branch in Victoria was the national runner up.
Each year the NAB Agribusiness Team Shield is awarded to the State with the highest combined score. This year the team from Queensland, comprising Anthony and Jack Henshaw from Elders in Goondiwindi, won the team shield.
The events marked 29 years of the ALPA National Young Auctioneers Competition.
Competitors are judged on their diction, values, voice and manner, as well as their presence and unique style, by a panel of respected and experienced auctioneers.
Earlier in the day Angus MacTavish of Elders Walcha won the 2019 ALPA NSW Young Auctioneers Competition, and Cooper Byrnes of Langlands Hanlon in Parkes was the NSW runner up.
Both will represent NSW in the 2020 ALPA National Young Auctioneers Competition.
The Max Bailey Encouragement Award went to Ben McMahon of Lehman Stock & Property in Inverell.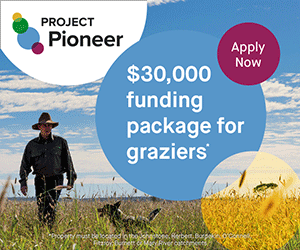 ALPA CEO, Andy Madigan, said the national competition brings together the best young auctioneers from across the country; and is always exciting to watch.
The competitors in the national competition attended one or more ALPA auctioneer schools in 2018 and made their way through their state competitions.
The night before the National and NSW competition more than 270 ALPA members, industry professionals, competitors and their supporters gathered at the annual ALPA NSW and National Young Auctioneers Competitions Dinner to celebrate the talent and achievements of the young auctioneers.
A highlight was the charity auction, conducted by Samuel Gemmell (2018 ALPA National Young Auctioneers Competition winner) and Ben McKerchar (2018 New Zealand Young Auctioneers Competition winner). This year over $22,000 was raised at the charity auction.
The funds will be donated to the Royal Flying Doctor Service, a not- for- profit charity that offers excellence in aeromedical and primary health care across Australia.