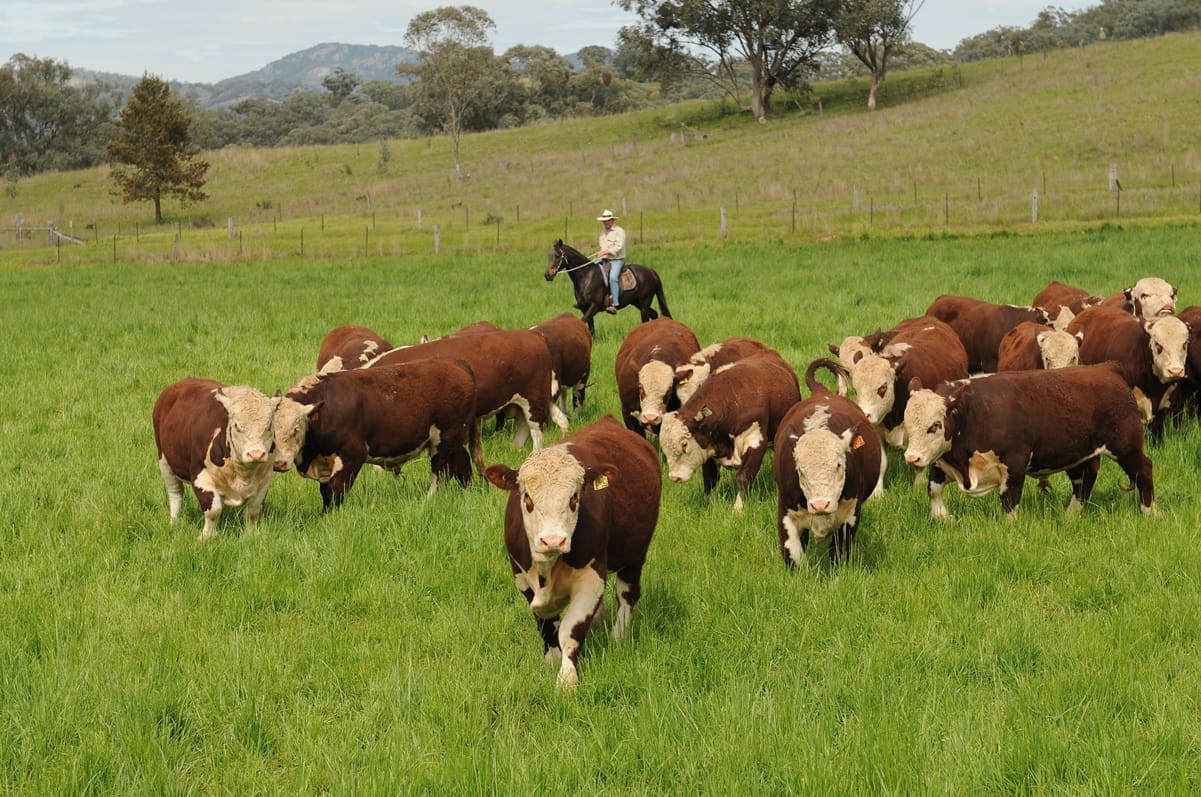 WINTER crops in Northern New South Wales and Queensland are hanging in the balance after a year of patchy rain and heavy frosts.
Many growers say without a rain event in the next month there is a chance a significant portion of oats crops could fail. Grain crops are also an issue on the Darling Downs and NSW.
There was some rain that came through the North at the start of July, however, it did not make its way very far south and the mixed farming areas of Qld and NSW have only seen patchy rain.
Elders' Killara Feedlot general manager Andrew Talbot said less than half the country available for crops has been sown and have likely missed out for the year.
"We have had a well below average rainfall year and a lot of pastures that have been planted aren't really responding because the rain hasn't been there," Mr Talbot said.
"Really it's only the crops that have some irrigation available that are doing any good. I think it's now too late in the season to plant a winter crop and a lot of people will leave country until summer and plant something in October. Availability of grain is also going to be a concern."
Mr Talbot said low pasture growth has been evident in the cattle coming into the feedlot.
"So many cattle coming into the feedlot are light, most of the cattle we are buying for feedlot entry at the moment are 30 to 50kg underweight to where we would normally expect them to be," he said.
"Cattle with weight are getting harder and harder to find."
Biggest frost in years makes noticeable difference
Tamworth-based Ray White Rural livestock agent Scott Simshauser echoed a similar sentiment to Mr Talbot.
He said a frost on July 20 set a lot of the crops back. According to the Bureau of Meteorology Glen Innes reached a minimum of -10, Gunnedah -3.8 and Tamworth -4.4 and one producer from the area told Beef Central it took until mid-day to thaw out.
"Some of the older guys here say it was the biggest frost they had seen in a long time," Mr Simshauser said.
"The very advanced crops that had a lot of moisture in them have done alright out of it, but the ones that were battling a bit have been set back."
Mr Simshauser said some crops in the area had been successful, but most producers were looking for another rain event.
"There is a bit of a feeling across the board that the area needs rain in the next three weeks," he said.
Mixed response in Qld
Many in Southern Qld are also saying that oats have been a mixed bag this winter, with some areas benefiting from the storms last month and others missing out.
Anthony Triggs from GDL Goondiwindi said there was a lot of variability in the oats crops around his area.
"In some cases, we have already sold weaners that we would normally sell in October and we have run out of weaners," Mr Triggs said.
"Then you drive 50km and there's oats crops that if you drove a car into them you would not see the car.
"If you bought cattle last year you would need every bit of those oats to make some money out of them. If you bought cattle in today's market, you would do pretty well out of them."