SHOULD companies be able to market their products however they like, or should what is on the packaging, words and images actually represent what is inside?
Senator Susan McDonald, in an address to the Queensand Rural Press Club on Friday, singled out that question as being at the heart of what the senate committee inquiry she is chairing into definitions of meat and other animal products is really about.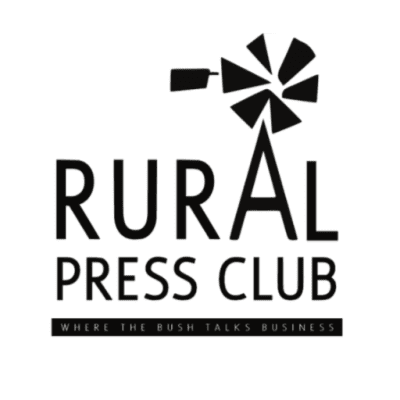 Clearly not everyone is happy about the issue of accuracy in labelling being examined, with Senator McDonald noting that since launching the inquiry she has received messages from people with "some really interesting suggestions about what I could be doing with my life and future, my general intelligence and a few other things."
But she said it was an important debate to have and important that it be maintained in a civil manner, not fuelled by activitsts or big manfuacturing companies with an anti-animal production agenda.
The inquiry was not about "attacking plant based proteins" or the Australian cropping and horticultural sector, as some have tried to characterise it, she said.
"If you want to have soy over a sirloin, or tofu over a T-bone, good luck to you, fantastic, I applaud it, and I certainly applaud it if it is grown by an Australian farmer.
"But what I don't think is okay is consumers being misled."
She said the inquiry was clearly about "clarity of definition, of transparency of the food we buy, and the products we buy."
'Consumers shop with their eyes'
One of the things she said she learned running butcher shops is that customers "shop with their eyes".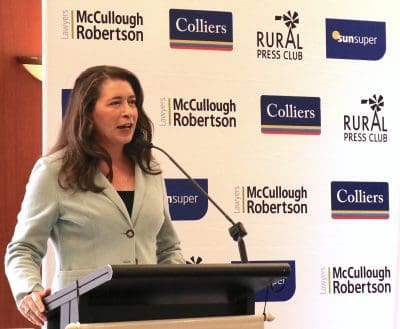 "People make decisions based on the cues that they see, based on where it is in the supermarket, and based on what they are seeing on the boxes."
This is a significant problem for the millions of adults with literacy problems in Australia, she said.
Another Parliamentary Inquiry is currently exploring that specific issue, citing data showing that as many of 20 percent of Australians may have low literacy and/or numeracy skills.
"English is not everybody's first language in Australia," Senator McDonald said. "They might be dyslexic, they might be a new immigrant, they might never learned to have read at school.
"But you have enough English that you can recognise words like beef, like chicken, like pork."
Time-poor shoppers also needed clear and accurate labelling to make informed choices.
As a mother shopping to feed her family, Senator McDonald said she wanted to know the journey from the paddock to the plate and to understand the indredients in the food purcased.
It was important that consumers"don't feel decieved", she said, and are supported in the decisions they are trying to make.
Survey shows extent of consumer confusion
A survey in July by Pollinate revealed that 61 percent of 1000 Australian consumers surveyed mistook at least one plant based meat product as containing animal meat.
Yet, she noted, the Australian Competition Consumer Commission had told the inquiry in its submission that it has received no complaints about misleading conduct or confusion from consumers.
"I am now confused, because I have heard evidence from a number of peak bodies and from businesses who said that they had copies of complaints," she said.
"So I hope it is just poor record keeping, but when Mick Keogh comes to give evidence before the inquiry we will certianly be clarifying why he thinks there are no complaints, and yet I have copies of complaints that have been provided to them."
Export and domestic labelling rule discrepancies
Discrepancies between export and domestic rules were a further example of the strange place labelling was now in.
Australia has a very clear definition of meat in its export regulations – specifying that meat is the product of a carcase of an animal – yet domestically plant-based products can use meat descriptors in their labels.
This stemmed from a 2016 FZANZ-approved amendment to the Food Standards Code at the request of major food manufacturer Sanitarium which allowed the word milk to be used on non-dairy milk subsittutes, creating a loophole that has allowed plant-based proteins to also use meat descriptors in their labels (see Beef Central's earlier report on this issue from Beef 2021 in May).
Fixing this loophole would go a long way toward fixing many of the issues involved, Senator McDonald said (more below).
Protecting intellectual property
Protecting consumers was a critcial issue, but protecting industry was also vital.
The Red Meat Advisory Council has identified that generations of Australian graziers had invested about $7 billion in levies and matching research funds on a range of topics from from sustainability claims, pasture production and pasture improvements to animal welfare, eating quality and marketing in export destinations, which had all contributed to the intellectual property of the meat industry.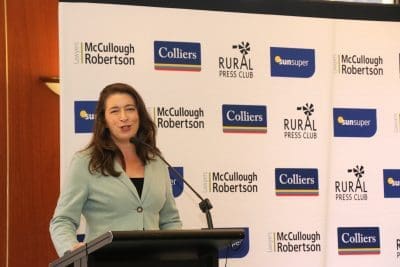 "And it is something that we should not be ashamed about protecting," Senator McDonald said.
"Because this is a terrific industry and it is an industry that operates in part of the country that I love and want to see thrive."
A false narrative had been allowed to develop via alternate protein packaging that meat production is either environmentally unsustainable or it operates on land that could be used for an alternate use.
Anyone who had spent time in the extensive rangelands of Australia would know that that land is never going to be converted to broadscale cropping.
"Rangelands raising beef cattle is the perfect use for this land, we can be very proud of the job we do.
"We have allowed a narrative to grow up that alternative protesins are easily substituteable for the products that are grown in Australia, the meat products that are grown in Australia, and that they are easily substtutable on a nutritional basis, but also that they are in some way preferable on an environmental basis.
"Now we know this is not true and this now something that falls glibly from the lips of marketers and decision makers in businesses around the world, and that is what we have to turn our attention."
Volvo had decided to remove leather from its cars becasue of the perceived impact on sustainabilty. "It is not right, but if a lie and a mistruth is told often enough, it does become a reality, so they have made that decison".
Does Canberra have an appetite for a regulatory response?
The meat industry has clearly indicated it wants mandatory rules introduced to improve labelling accuracy, such as new regulatory standards, while the plant-based sector wants the issue to be dealt with via a "voluntary code".
Asked what she believed the appetite was amongst her colleagues in Canberra for a regulatory response to the issue, Senator McDonald said she believed that fixing the FSANZ amendment would go a long way to addressing the issues.
"I think people have been really interested to see how the evidence plays out, and to date, I think most of it could be fixed with the FSANZ amendment to the code," in response to a question from Beef Central.
"I think you have got to be very careful about legislating for things, because, the more regulation, the more legislation, the harder it is to do business, to operate and just add costs."
"So we will certainly see."
She said the last part of the inquiry will include a focus on what is happening in other jurisdictions.
Italy has legislation around the use of leather, while a number of States in the US have also tried a regulatory response to address similar issues.
"So I would be really keen to see what is happening in the result of the world and what could become a practical and useful outcome for Australia."
Faces at the Susan McDonald lunch:
(Click on images to enlarge and to scroll left and right)