Five university students have been selected from a strong field of ten finalists this week as the 2013 Australian National Meat Judging Team, to compete internationally in the US in January.
Chosen for this year's team were Hamish Irvine from University of Sydney, Frederick Broughton from University of New England, Nick van den Berg from University Adelaide and Tamara Heir and Laura Kemmis from Charles Sturt University Wagga Wagga.
The University of Adelaide has its first representative in the Australian meat judging team in its 22-year history.
The top ten finalists spent an intense five-day program in Brisbane this week getting an exclusive insight into the entire meat supply chain.
A range of south-east Queensland red meat industry stakeholder companies opened their doors to the ICMJ students, to inspire them to pursue careers in the industry. Visits included Brisbane retailer butcheries including the recently-opened Cabassi & Co store at Indooroopilly Shopping Centre (see Beef Central's earlier report here), James St butchery as well as the Super Butcher warehourse-retail concept store at Eagle Farm.
The group also toured processors Australian Country Choice, JBS Dinmore and Beef City, and Swickers Kingaroy (pork). ICMJ president and general manager of Kerwee Lotfeeders, Brad Robinson, also hosted the group at Kerwee feedlot for an insight into the grain feeding sector.
One of the finalists, Tyaan Tuckey from Tocal said the experiences he had had through the ICMJ training week had been 'really beneficial' to his career development, and had encouraged her passion for primary industries.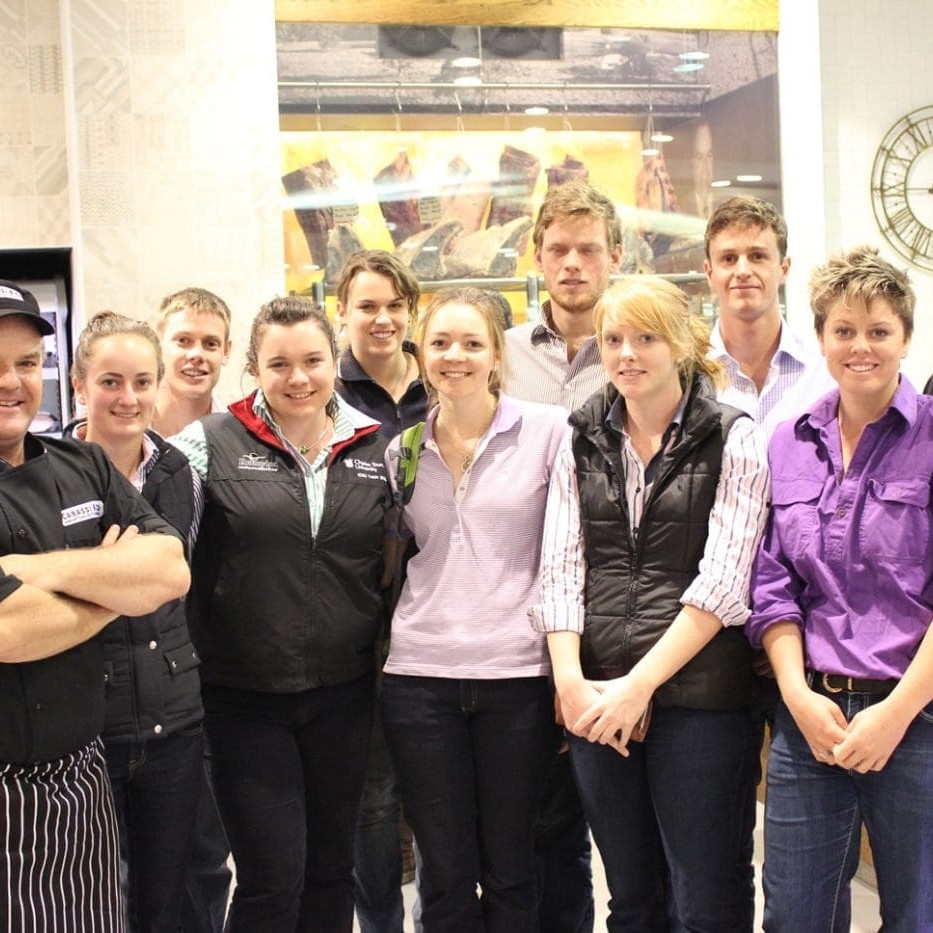 The team selection was one of the hardest yet, judges said.
Australian team coach, Emma Hegarty and newly appointed assistant coach, MLA's Demi Lollback, who will accompany the Australian team to the US, thought all of the students were worthy of recognition.
"During the week, the students showed so much interest and passion for this industry. I know we will see all ten turn up in the industry," Ms Hegarty said.
"We've selected a very competent and enthusiastic Australian team and can't wait to expose them to the US industry," she said.
Newly-selected Australian team member, Tamara Heir, is excited about seeing how the US embraces meat judging. "It is great that Australia has the ICMJ program to provide a link between interested students and industry companies. I can't wait to see how the US runs their meat judging programs and see their industry in action," she said.
The Australian team will depart in early January for a four week industry tour of the US including competing in three American meat judging competitions. The Brisbane training week was sponsored by Meat & Livestock Australia, which is also a major sponsor of the annual intercollegiate meat judging contest.