In this regular column, Toowoomba, Qld, based financial advisor Martin Webb, discusses planning issues of relevance to cattle producers and their families. Today he looks at personal  risk management plans and strategies for protecting against the consequences of tragic events.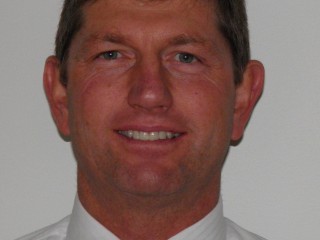 We have discussed estate planning in previous articles noting how important it is to plan for a future outside of the property.  Some important points we suggested revolved around inter-generational change or put another way, are you leaving a working property, or a working profitable property, to your children?
Perhaps the reality is that the business has not been able to produce sufficient income to build you a retirement plan and the kids are going to have to buy the property.
This strategy has to recognise that if the property has not been sufficiently profitable to allow you to build sufficient off farm assets to allow you to retire; it is not likely to provide the children sufficient income to pay down the debt they are taking on.
Perhaps the answer is the property has to be sold to fund your retirement.  This may be the better long term outcome for everyone.
If you are intending to pass on the property to your children then these questions will have to be addressed at some stage. These can be difficult questions but it is always better to prepare well in advance so all the family members can build their lives on solid foundations and realistic expectations. The alternative to this is of course to experience the heartache of broken dreams.
If you think this is something that can be addressed easily sometime in the future then I suggest the next time you see your preferred adviser just ask a few questions and assess how prepared you are right now.
However, this article is going to assume these plans are well in place.
What I wanted to discuss here is how families are able to protect themselves from the financial consequences of tragic events.
Risk Management Plans don't only apply to businesses – every person and family should also have a plan to help them cope in the event of an unexpected crisis.
This is all about personal insurance.  No doubt you have insured your car as the risks of damage are obvious to you on a daily basis.  You will almost certainly have insured your home and contents against fire, burglary or storms.
But have you made an adequate assessment of the risks facing you and your family?
Life is full of danger and sometimes that's half the fun of it. We all hope disaster, in whatever form, won't land on our doorstep. Often "hoping" just isn't enough and a more planned approach is required to manage the risks we live with.
Recognising risks is not always as easy as it sounds. For example, if we consider a typical family of mum dad and 3 kids. The property is successful and it is providing sufficient profit to allow a retirement fund to be built off farm.
The youngest child has just left school and without the burden of boarding school fees the expectation is that they will have built sufficient off farm capital to retire in another 10 years.
The eldest son is going to take over the running of the farm; he has been working with dad for several years preparing for this. The two youngest are going to university to study law and medicine respectively. They both want to make their own way off farm. Mum and Dad have provided sufficient capital for them both to pursue their dreams without the burden of tuition fees and living expenses.  This has been accounted for as part of the eldest son staying on the property.
In the last week before university commences the youngest son has a tragic accident – suffering a broken neck and severe head injuries.  Medical support being as high a quality as it is not only has he survived but he is expected to have a normal life expectancy.  But while he will likely live until 70 odd years of age, he is now a paraplegic and requires round the clock support.  The cost of this over a lifetime will be huge – the loss of potential earnings alone will run into the millions of dollars.
How does this affect this family?  Firstly mum and dad will be the primary carer. There is no way they would not take on this task. There is going to be significant change to housing arrangements, his living space is going to have to be adjusted to meet the needs of a severely disabled person.
Mum and dad's retirement planning has just been dealt a large financial blow. While they thought they were going to be able to use the next 10 years rapidly building their retirement capital they will be spending this on the care of the youngest son.
The eldest son's life has been altered also. His expectations of soon being by himself on the farm has been taken away he also is now working to support the ongoing care of his younger brother. Both mum and dad are no longer going to be taking as much interest in the property so he will also likely have to hire extra help for the day to day running of the property.
The disaster is perhaps not preventable, but the financial consequences are.
Appropriate insurance policies can be put in place from age three. The full suite of policies will generally become available from age 15. As cheap as these policies would have been it is unlikely that they would have been able to afford them … but Mum and Dad could have.
Recognising the potential risk and understanding the financial consequences is of paramount importance.
The key issue is to know what risks you are facing and to be able to cope with them.  Once you have identified a risk, there are three options available to you.
Reduction: You can reduce a risk by your behaviour.  For instance, you can look both ways before crossing the road or drive slower.  Most people will look to minimise immediate risks but are more careless with risks that are less obvious – like taking care of their health before something happens!
Retention: You may decide that a risk is small or unlikely to happen.  For instance, your freezer may die on you and ruin all the contents or your much-loved family pet gets very ill and needs surgery.  Whilst this type of thing may be a little costly, you can choose to protect against losses with your own resources.  A common strategy is to maintain an emergency source of cash for such events.
Protection: Some risks are just too big for us to cover alone and for these we turn to insurance.  By paying a premium, the risk is shared with many other people and financial support provided to the unlucky ones for whom disaster strikes. The loss of your house, your income, your health or your life is common where insurance is often the best solution.
Assessing personal risk and developing a risk management plan is not always as simple as you'd think.  It is hard to be objective and cover all the possible risks. The appropriate solutions will depend on your priorities, your needs and your assets.
Professional guidance is crucial in establishing your risk management plan.  You need to consider the extent of your financial commitments and review what assistance may already be in place.  This may include insurance cover within your superannuation, employer protection, existing insurance policies or other sources.
Fortunately a range of insurance policies are available to cover the risks you confront.  These include:
• Loss of Life or Total & Permanent Disablement.  By including this in your superannuation it is effectively a tax deduction as your superannuation comes from pre tax income.
• Income protection.  A critically important cover for income earners.  It will provide you with income in the event of sickness or accident for a predefined period. If you are a small business operator you can include the costs of operating your business while you are incapacitated. The premiums are a tax deduction.
• Trauma insurance.  This is sometimes referred to as critical illness insurance and provides for a lump sum in the event of suffering a specific injury or illness.  It is ideal for a non-income earning partner who may not qualify for income protection.
• Child insurance.  Many families are devastated when a child is struck with a critical illness.  This may mean one or both parents having to give up work while the child undergoes lengthy treatment.  Some companies are now providing specific policies to assist the family in such a catastrophe.
• Health insurance.  While free treatment is available through the state hospital systems, this may involve traumatic and expensive delays.  It is highly desirable for families to have health insurance cover and the cost may be minimal when you consider the additional Medicare Levy you may otherwise have to pay.
The key message here is that as part of your retirement plan you need to consider the personal risk management plan of the entire family not just yourself.  We suggest you take the time to speak to an appropriately qualified adviser to discuss and implement an appropriate risk management plan for your family.
Graham Financial is a privately owned boutique financial planning practice which has been in operation since 1985.  AFSL 327520. The advice in this article is general in nature; advice specific to your circumstances should be sought before acting on this advice. The author of this article can be contacted on (07) 4613 0514, by email at admin@grahamfin.com.au or online at www.grahamfin.com.au