RED meat industry stakeholders will have another six weeks to develop submissions for the upcoming Senate Inquiry into Red Meat Processing.
The Federal Government has confirmed to Beef Central this morning that the original May 15 deadline will now be extended to June 30.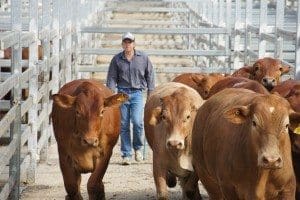 A number of stakeholders had advised the inquiry secretariat that they needed more time to prepare their submissions. A similar extension took place during the recent Senate Inquiry into grassfed levies.
It is not expected that public hearings for the Meat Processing inquiry will start until after the submission closing date, a Senate contact said.
Earlier it was suggested that an inquiry public session might be held in Rockhampton to coincide with next week's Beef 2015 industry event, but that prospect has now been ruled out.
The reporting date for the processing inquiry is still listed on the Senate website as August 12, but unless that is changed, it would leave only six weeks for public hearings and finalisation of the report. It appears more than likely that the reporting date may be extended as well.
On March 18, the Senate announced that the Rural and Regional Affairs and Transport References Committee would undertake an inquiry into the effect of market consolidation on the red meat processing sector. Click here to read Beef Central's earlier report.
Calls for the inquiry gained momentum after producers in February claimed collusion was occurring at Victoria's Barnawatha saleyards, when some processors failed to attend a sale following earlier concerns over pre or post sale weighing.
The Senate Committee has been tasked to consider:
The potential for misuse of market power through processor buyer collusion and the resultant impact on producer returns
The impact of red meat processor consolidation on market competition, creation of regional monopolies and returns at the farm-gate
Existing selling structures and processes at saleyards, particularly pre- and post-sale weighing, as well as direct sales and online auctions, and whether they remain relevant, and
The regulatory environment covering livestock, livestock agents, buyers and meat processors.
Full details about the inquiry and the requirements to lodge a submission can be found here.