European Union (EU) member states have approved the marketing of the methane-reducing feed additive Bovaer in the EU.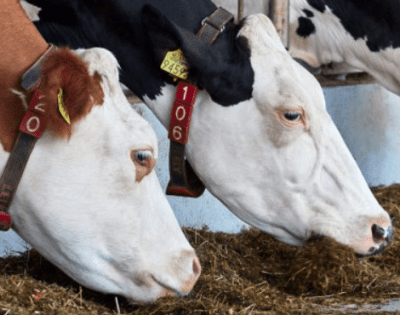 After inclusion in the EU registry, expected in the coming weeks, it is the first time a feed additive authorised in the EU for environmental benefits can be marketed.
A statement released by Royal DSM noted that the approval is for dairy cows, with no clear indication as to whether approval is also being sought for beef cows.
DSM said the announcement marks a significant milestone, paving the way for Bovaer to "revolutionise" the dairy market.
"Methane has a global warming potential 28 times greater than carbon dioxide, which is why reducing methane emissions was identified at COP26 as one of the most significant short-term means of tackling climate change," a DSM statement said.
"More than 100 governments pledged to cut methane emissions by 30 percent by 2030, as part of the Global Methane Pledge, launched by the EU and the US. Bovaer will contribute to the greening of the EU's agriculture, and to the objectives of the Farm to Fork Strategy.
"As stated in the European Commission's confirmation of approval, the innovative feed additive is safe for use without impacting the quality of dairy products and is the first of its kind to be available within the EU which can reduce methane emissions."
In a media release EU Commissioner for Health and Food Safety, Stella Kyriakides, said the approval was a "telling example" of what can be achieved through agricultural innovations."
DSM said enteric methane from dairy cows was responsible for up to 60pc of global greenhouse gas emissions from milk production, and the ruminant feed additive Bovaer consistently reduced these methane emissions by around 30pc.
"EU market authorisation therefore represents a ground-breaking step toward more sustainable milk production, giving farmers, dairy companies and retailers a trusted and safe product with proven efficacy that will substantially lower dairy's carbon footprint. And ultimately it enables the consumer to purchase sustainable dairy."
DSM has entered into partnerships with several major dairy companies to prepare for the implementation of Bovaer at large scale.
"We are extremely proud that, after a decade of research, trials, and value chain collaboration, its potential has been recognized with this historic market approval," Dimitri de Vreeze, Co-CEO DSM, said.
Source: Royal DSM