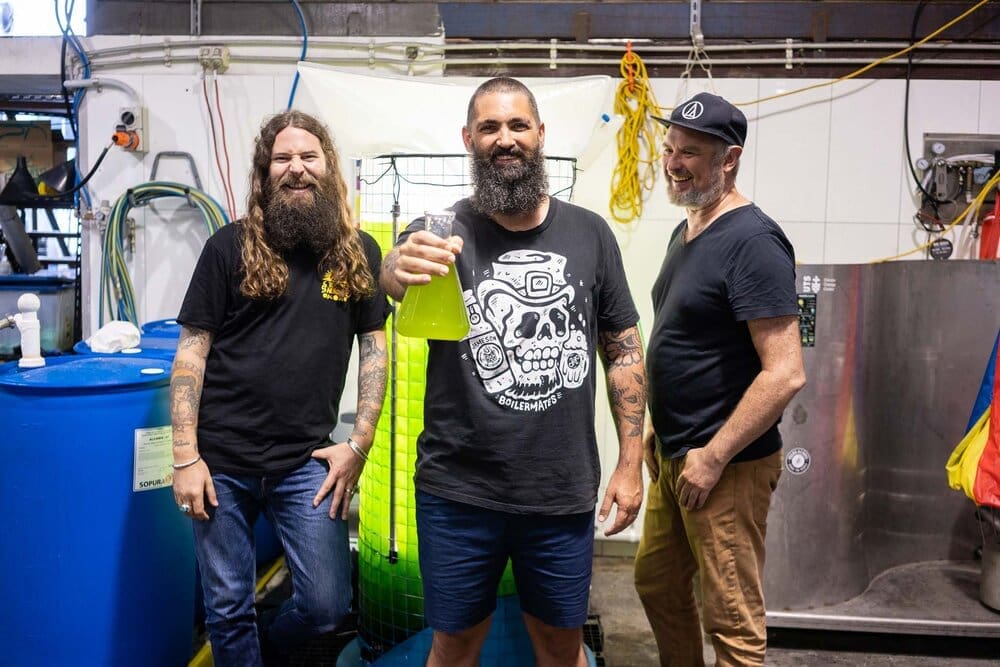 A UNIQUE research collaboration between a brewery and the red meat industry is helping to highlight the potential role both beer and beef can play in achieving carbon neutrality targets.
Sydney-based brewery Young Henrys has been experimenting with bioreactors for the past three years to examine if algae can be used during the brewing process to achieve carbon neutral beer production.
Working with scientists from the University of Technology Sydney, they have developed a method to feed the Carbon Dioxide produced as a by-product of the brewing process to algae housed in the bioreactors on the brew floor, releasing oxygen and reducing the brewery's emissions.
The next step involves using brewers' grain and algae from their reduced emissions brewing to feed cattle, and investigating varying algal species and their effect on a cow's digestion.
From the UTS lab, the project harnesses ruminant fluid from cows in synthetic "cow stomachs" to assess the right dosage of algae for maximum methane reduction.
The Algae Project's goal is to find the lowest percentage of added algae in correlation with the greatest reduction, minus any impact on digestion, milk or meat production qualities and quantity.
"With an already existing link between brewers and livestock producers, onsite algae production by breweries around the world could create marked change in the emissions of both industries," a company statement said.
"With recent reports showing 14 percent of global greenhouse emissions are from livestock activities, and 0.7 percent of global emissions attributed from alcohol production (when the complete product lifecycle is considered), but 35.6 percent of Australians consume beer (according to the 2021 Roy Morgan's Alcohol Consumption Report) and more than 90 percent of Australian households regularly enjoy eating beef, there has been no better time to bring The Algae Project to the forefront of the beer industry and beyond.
Janice McCauley from UTS said the researchers have seen promising results from using a bio prospected Australian algal strain in lab trials so far, and they anticipate the on-farm trials to show scalability of this proposed climate solution."
MLA program manager for sustainability innovation, Doug McNicholl, said The Algae Project with Young Henrys and UTS was a great example of how rural and metropolitan Australia can work together to develop innovative solutions to challenges that impact all.
Animal safety and livestock trials will begin from 2022, where animal safety and livestock trials will be considered to identify the scalability of algae dosing in cows.
Beyond Phase 3 Phase 4 will aim to deliver a real, measurable and scalable system that fulfills the Young Henrys ethos, "drink beer, save the world".
This refined system will see CO2 from the brewing industry captured to help grow large quantities of micro-algae, releasing oxygen, then turned into a livestock feed supplement that reduces the methane emissions in livestock, without any harm to animals throughout the process.
At a Senate Estimates hearing this week MLA managing director Jason Strong pointed to the research as an example of how collaborations with other sectors can help to achieve the industry's carbon neutral 2030 target.
"We know that for ruminants, 80 percent of the feed they eat is not (food that can be) consumed by humans, it is by-products of cellulose feed.
"So, if we can use that by-product grain for feeding livestock as well, then it might be eat beef and drink beer to save the world."