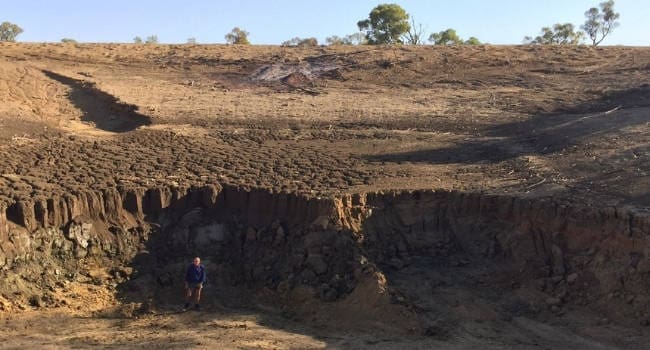 PRIMARY producers in Queensland can now claim up to 25 percent of the cost of a private contractor to desilt a dam on their drought-declared property.
The rebates are available up to a maximum of amount of $25,000 per property identification code (PIC), per financial year.
Producers must obtain an endorsed Dam Desilting Statement before paying for dam desilting.
The statement provides assurance that the proposed desilting activity can be considered for the rebate and is within the typical range of costs for dam desilting.
Backdating claims to 1 July 2018
If producers undertook dam desilting between 1 July 2018 and the start of the scheme on 6 April 2019 do not need to have an endorsed Dam Desilting Statement, and can lodge the claim (including both the statement and form) directly with Department of Agriculture and Fisheries (DAF).
The dam desilting rebate is funded by the Australian Government and is administered by the Queensland Government (in Queensland only).
Information regarding the rebate including qualifying and applying can be found in the guidelines.