GIVEN their location, the great majority of Australian beef producers and their families rely on a rainwater tank for drinking water, in the shower and washing machine, and for other use.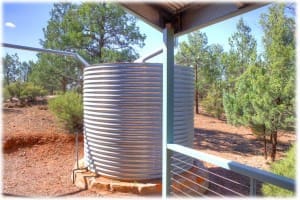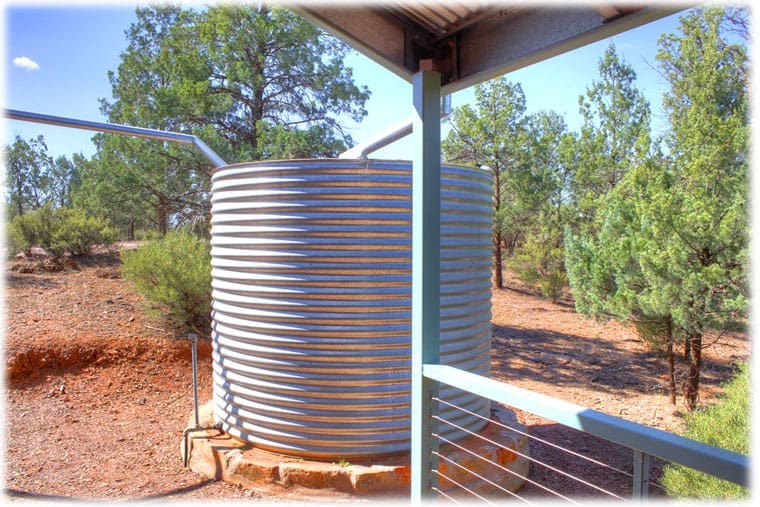 It's no surprise that 26 percent of all Australian homes have now installed a rainwater tank, and in many areas of the bush, the figure is approaching 100 percent. The Australian Bureau of Statistics reports that the total rainwater storage capacity in Australia has gone up by 30 percent between 2006 and 2011.
But, it's not all drinking water and skittles. Using a rainwater tank comes with its own responsibilities to ensure the tank is healthy and efficient – and the water safe.
A recent study of domestic rainwater collection and storage carried out by CSIRO with support from the Smart Water Fund found a high number of neglected tanks, including those with traces of fecal matter or high levels of sediment.
Households may not be aware of some of the maintenance requirements that come with rainwater tank ownership.
One of the most interesting findings was lack of awareness around maintenance. Only 58pc of users surveyed in the report indicated that they have conducted some form of maintenance on their rainwater storage and collection system.
It's important to know that a rainwater tank isn't a set-and-forget scenario. There are some maintenance tasks that are unavoidable if you want to keep the tank healthy and efficient.
Top 5 tips for maintaining your rainwater tank
Using the report as a guide, we've prepared these top five tips to help you keep your rainwater tank healthy and efficient:
Get your mind (and the leaves) out of the gutter – every 3 months
Cleaning out the gutters is a simple way to improve the water quality and the efficiency of the tank.
4pc of tested households were found to have faecal matter in the gutters. In addition, 31pc of sites inspected were found to have half or completely full gutters.
Look into installing gutter meshing.
Nobody wants insect larvae in their water. A functioning mozzie mesh is an easy way to keep these pests out and your water clean.
Mozzie mesh – every 3 months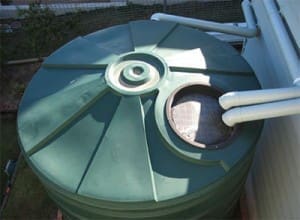 A rainwater tank is a great place for mosquitoes and pests to set up shop and thrive.
Of the tanks reviewed in the study 91pc had mosquito meshing, but more than 10pc were in a condition that would allow pests or vermin into the tank.
Poorly maintained mesh can pose a risk to the health of the community, particularly if populations of disease carrying insects are free to multiply in the rainwater tank hotel in your backyard.
Spend some quality time getting to know your water quality – every 6 months
For those properties that use the water for showers, drinking or cooking, checking the water is crucial.
The research found 57pc of tanks had discolouration in the water they contained and 19pc had odorous water, while 25pc had medium or high concentrations of sediment.
Pump it real good – every 6 months
The condition of the pumps and outlets will affect the quality of the water and the efficiency of how the household can access and use the water. A well-maintained system can also protect against long-term damage.
The CSIRO report found that in homes with pumps installed, 5pc were not functioning and 18pc cent of properties inspected were reported to have leaky pipes.
It's time to de-sludge
Standards Australia recommends that households organise the removal of sediment with a qualified contractor once every two to three years.
You probably don't want to be dealing with this water.
The report also advises users to check occasionally to make sure tank foundations are even, and that the tank has a reliable water switch.