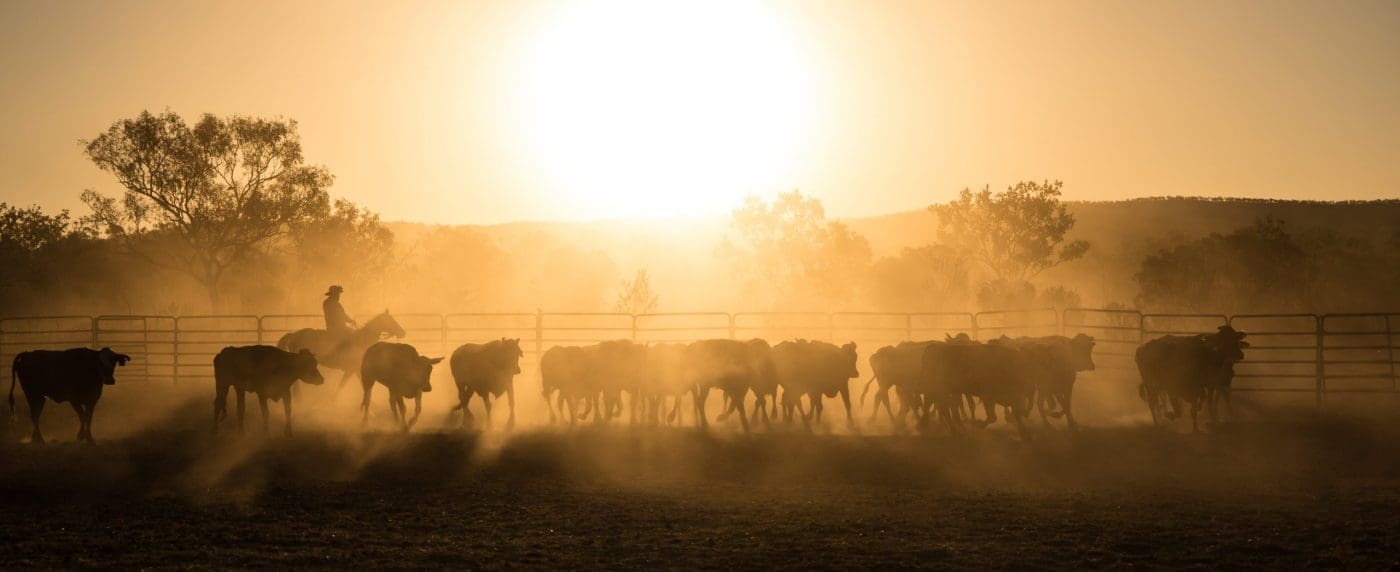 Ahead of next week's vote on the future of the proposed Cattle Australia restructure, a number of state farming organisations and cattle producer groups have released statements declaring their positions on the make or break vote.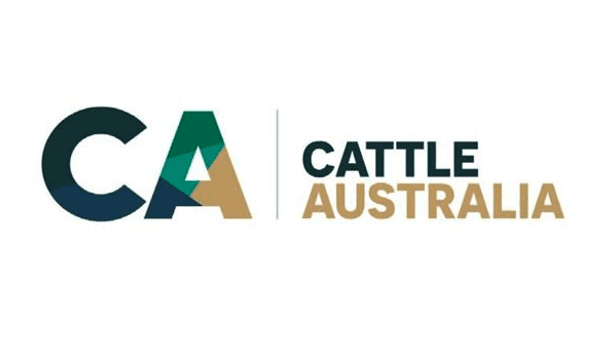 The Northern Pastoral Group of Companies has issued a statement outlining its full support for the establishment of Cattle Australia.
The 16 pastoral companies which make up the NPG represent around 2.5 million cattle, or around 10 percent of the national herd, and approximately 50 million hectares across give states of Australia. They also employ about 3000 full time equivalent staff.
The NPG says the beef cattle production industry is one of the largest industries in Australia and must have a single well-resourced national representative organisation.
"Representing the interests of all Australian cattle producers, Cattle Australia will be the national peak body for the grassfed cattle industry, providing a visible, unified, and influential voice for producers.
"Cattle Australia will provide clear leadership and direction by developing and driving contemporary policy, guiding research, development, and adoption (RD&A) and marketing investment for the sector, and advocating on all matters important to the Australian cattle industry."
The NPG statement said the purpose of Cattle Australia is to:
represent and unite all Australian cattle producers who pay a grass-fed transaction levy
Proactively engage with cattle producers and industry stakeholders
Advocate on all matters important to the Australian cattle industry
Lead and direct policy development and its implementation
Protect and be accountable for the profitability, competitiveness and future of the cattle industry.
"Cattle Australia will create business value for Australia's cattle producers and subsequently regional communities and economies in areas where they cannot succeed by working alone.
"It will ensure grass-fed levies support grass-fed producers and a stronger grass-fed economy."
Also actively  encouraging cattle members of CCA to vote in favour of the new Cattle Australia constitution is South Australian state farm organisation Livestock SA.
Livestock SA president Joe Keynes said that as the new representative peak body for grass-fed cattle producers, Cattle Australia will elevate national policy priorities and advocacy efforts.
Endorsing the Cattle Australia constitution was an opportunity to end the distracting 10-year discussion about the structure of the cattle industry's peak body.
"A thorough and inclusive process has been conducted over the past two years and major concerns with the CCA structure have now been addressed," he said.
"Cattle Australia, the entity that will succeed CCA, will have a governance structure that allows for the democratic election of its leaders.
"Livestock SA and other state farming organisations will be sacrificing control over the organisation in the interest of individual cattle producers and the industry.
"However, Livestock SA will continue to play a key role in Cattle Australia by remaining a member, continuing to provide the grassroots network for SA producers elected to the board and policy council, and continuing to help develop the policies and the people needed to lead the national and international agenda for the cattle industry through Cattle Australia."
NSW Farmers to vote 'no' on cattle restructure
In a statement released this week NSW Farmers President Xavier Martin says state farm organisation will oppose the Cattle Australia concept, describing it as unrepresentative.
Mr Martin said there are still too many unanswered questions to support the proposal.
He said a lack of detail on funding, dysfunctional policy development capability and an undemocratic model were all key sticking points for NSW Farmers.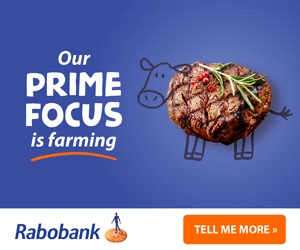 "As a founding member of the Cattle Council of Australia, NSW Farmers has long ensured the grassfed cattle industry is effectively represented at a national level," Mr Martin said.
"At the end of the day we want what's best for farmers – and we are unconvinced that this proposed body will deliver any real benefit to grassfed beef producers.
"The proposed model at present is undemocratic, with no clear funding arrangements or business case."
Mr Martin said there were a number of challenges ahead for Australia's grassfed beef producers – from biosecurity to animal activists right through to issues of productivity – and that meant there was a clear need for an industry restructure, but warned the existing proposal was not a step forward.
"We cannot allow this important industry to be derailed by ineffective representation, and we're worried that's what is in store for producers under this current proposal," Mr Martin said.
"The Cattle Council, which hasn't taken our issues seriously or addressed our genuine concerns as a founding member through this process, needs to create the right model and get back to the negotiating table to work through these legitimate concerns.
"A clear business case and budget must be provided, otherwise members are voting on assumption rather than fact, and that's why it will be a 'no' from us."
A statement from John Gunthorpe, Australian Cattle Industry Council, also opposed next week's vote, saying all grassfed cattle producers must be given the opportunity to vote on the constitution for their new peak council – not just the eight SFOs and the 1400 individual direct members of Cattle Council of Australia.
"Why are the State Farming Organisations (SFOs) voting on the new constitution for Australia's grass-fed cattle producers?
"Because Cattle Council of Australia (CCA) hijacked the restructure process to rebadge CCA.
"SFOs are not representative of grass-fed cattle producers with declining membership and finances.
"All grass-fed cattle levy payers are the members of the new peak council and all need to vote on the adoption of their constitution.
"The CCA constitution is undemocratic and financially unsound. If adopted by CCA and their owners, the SFOs, it will continue the period of weak advocacy for our members experienced over the past decade."
He said grassfed producers did not have adequate say over how their levies are currently spent, and all they wanted was "what was already available to processors and live exporters".
"There should be no taxation without representation. Levies are charged to our members as a mandatory tax on their business. Yet our members are not represented by our peak council and have no say on how their levies are spent."
He said all groups in the restructure process had agreed to a plan in which a new company would be formed to be owned by grass-fed cattle producers who were to elect their inaugural board of directors.
"Instead CCA decided to rebadge itself into the new organisation and thereby control the restructure process.
"Our members call on Minister Watt to intervene and stop this undemocratic and unethical grab for power by CCA and return the process to industry members to realise the plans outlined by the Industry Leaders Forum in their Flight Path and Plan 4B given to the steering committee to implement last year."
Six state farm organisations back Cattle Australia
As reported yesterday, six State Farming Organisations sent the below joint statement confirming that they will be voting in favour of the Cattle Australia constitution on Tuesday:
Time for change: Founding Members encourage vote 'for' the transition to Cattle Australia
Cattle Council of Australia (CCA) Founding Members, Livestock SA, Northern Territory Cattlemen's Association, Victorian Farmers Federation, AgForce, Tasmanian Farmers and Graziers Association and WA Farmers Federation stand side-by-side with CCA in their endeavour to revitalise the peak industry body representing the interests of grass-fed cattle producers and encourage members of CCA to vote in favour of Cattle Australia at Tuesday's Special General Meeting.
After years of debate, now is the time for action to ensure that Australia's largest agricultural sector is given the powerful voice it deserves. The democratic governance structure within the Cattle Australia Constitution will deliver this voice.
"Cattle Australia will take the good from Cattle Council and build on those strengths. We will get this right, for the good of our industry today and into the future," said Livestock SA President, Joe Keynes.
"This is the best opportunity for meaningful reform that I've seen in my working life. Cattle Australia provides a unified, visible, and influential voice focused on delivering clear leadership and direction for the industry," said AgForce Cattle Board President, Will Wilson.
"The key difference with the new governance structure, is that Cattle Australia will be driven by a Board chosen by the very people it represents – grass-fed cattle producers," said Victorian Farmers Federation Livestock President, Steven Harrison.
"All the pieces are in place to create a significantly more powerful representative body, with the interests of beef producers at its core," said Northern Territory Cattlemen's Association President, David Connolly.
"Now is the time for the sector to unite and put their faith in the cattle producers of Australia to elect a Board that will give the sector the representation it deserves," said Tasmanian Farmers and Graziers Association CEO Hugh Christie.
"The new Constitution gives Cattle Australia a fresh start and now is the time for producers and industry to get behind the new organisation," said WA Farmers Federation CEO, Trevor Whittington.
"It's time for our industry to unite with collective goodwill and trust by endorsing the proposed Cattle Australia Constitution," said CCA President, Lloyd Hick.
The Cattle Australia constitution will be reviewed after two years, to ensure it is fit for purpose and functioning as intended.
The Special General Meeting will be held on 4 October 2022 at 11 am (AEDT) where Cattle Council Members will be asked to endorse the new Constitution for Cattle Australia.