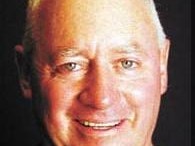 The Australian cattle industry is mourning the loss of former Cattle Council of Australia representative and AgForce president Peter Kenny, who died after a long battle with illness on Saturday.
Mr Kenny was a passionate and well-respected advocate for agriculture and rural and regional Australia. His dedication to serving rural industry was reflected in the diverse number of representative positions he held.
Mr Kenny was a councillor and secretary of the Cattlemen's Union of Australia and served as AgForce cattle president from 2001 to 2004 before taking over the reins as president from 2004 to 2008.
He served on the board of the National Farmers' Federation and was a sitting councillor of the Royal National Association which oversees the Royal Queensland Show.
He played an integral role in the development of AgForce's innovative Every Family Needs a Farmer campaign and in the development of Queensland's Blueprint for the Bush. Working with Meat and Livestock Australia and the Department of Primary Industries & Fisheries, Peter chaired the Queensland National Livestock Identification System (NLIS) Education and Implementation Committee.
He was also a member of the Cape York Heritage Committee, represented Queensland agriculture on the Premier's Advisory Council on Climate Change and was Chair of the Expert Panel looking at the Social Impact of Drought in Australia for the Federal Government. He was a former director on the Board of QR National Limited and chair of Primary Industries Week Inc, chair of Biosecurity Qld, a member of the National Biosecurity Advisory Council and a member of the National Landcare Advisory Council.
Peter was born on "Well Plains" at Clermont and was educated in Harrisville and later Nudgee College in Brisbane before completing a degree at the Teachers Training College. He owned and managed properties in different industries including cattle, dairying, orchards, lucerne and piggeries.
In a statement released this morning AgForce said Peter was best remembered as a leader who took a 'big picture' approach to agricultural lobbying that focused on communication and collaboration rather than confrontation – a path not always easy to tread in an industry more used to tough talking.
"Peter's vision and dedication will be sorely missed by Queensland farming and our thoughts are today with his wife Hilary, children Liam, James, Sarah and Damien, and his 11 grandchildren," the AgForce statement said.
* A funeral service for Peter Kenny will be held 11am at St Stephen's Cathedral in Brisbane on Thursday, October 13.