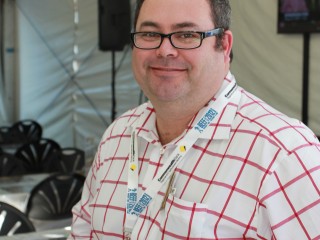 The Cattle Council of Australia has announced the appointment of Jed Matz to the position of chief executive officer, replacing David Inall who resigned from the organisation late last year to take up a job in the US poultry industry.
Mr Matz served as the council's deputy director under Mr Inall.
Cattle Council of Australia president Andrew Ogilvie said that after an exhaustive selection process, which considered candidates with a variety of skills and experience, the Cattle Council board had determined that Mr Matz had the best mix of skills, contacts and experience to guide the organisation through the next period.
"With 15 years' experience providing policy, strategy and operational leadership in Australian Agriculture and over nine years direct experience developing policy for the Australian beef industry, we think we have the right person for the job." Mr Ogilvie said.
"In his role as Deputy Director at Cattle Council, Jed has been directly responsible for leading the beef industry strategic planning process and the Cattle Council membership restructure and funding debate which will ensure this process continues smoothly".
Mr Matz graduated from the University of Adelaide (Roseworthy) with Bachelor in Agricultural Business majoring in both marketing and international trade, has worked with the Department of Primary Industries and Resources SA, as an English teacher in Japan and with the South Australian Farmers' Federation representing the interests of Sheepmeat, Cattle, Wool, Poultry and Pork Producers.
Mr Matz said his vision as CEO is to deliver a sustainably funded membership organisation representing all Australian beef cattle producers, with a clear strategy that delivers exceptional policy development, communication and advocacy through highly skilled and professional people.