After a long-running industry restructure process which culimated late last year, a national board of directly-elected cattle producer representatives is now charged with providing leadership and direction for the Australian grassfed beef cattle industry.

The inaugural Cattle Australia board is made up of seven representatives elected by its members, with a further two skills-based directors yet to be appointed by the board.
In an ongoing series of profiles, Beef Central is asking each Cattle Australia director why they stood for the national board, what they see as key issues confronting Australian cattle producers and their throughts on how the future of the Australian beef cattle industry currently stands.
This week we profile Cattle Australia board member George King.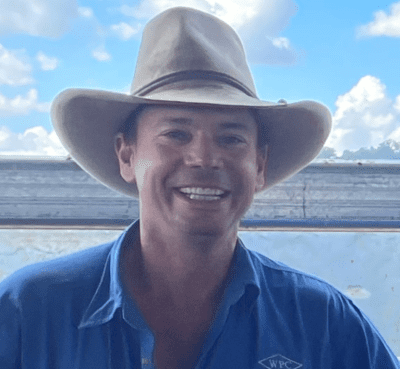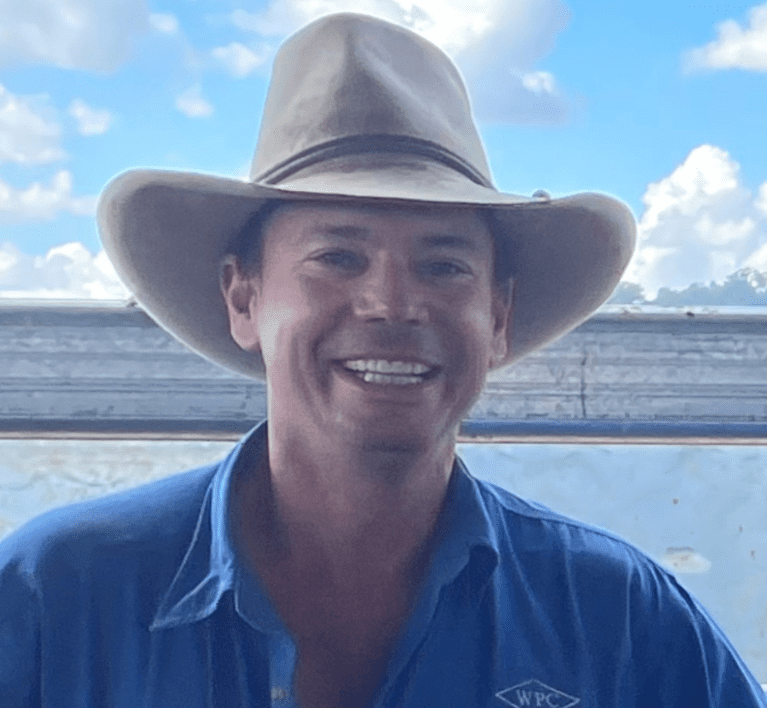 Name: George King
Region: NSW – South Australia Livestock Research Council
What is your background in the Australian beef industry?
After leaving school I spent three years in the Kimberley region of WA working on a cattle station, then Agribusiness at Marcus Oldham College. I spent a year in the Riverina, then home to the family farm at Carcoar in the Central West of NSW.  With my wife, I run a 1,500 head Angus breeding and finishing operation selling feedlot weight steers. I am a 7th generation Australian farmer, currently on our family property which we have held since 1880.
I have long been on a regenerative agriculture path as it was the only way I could see to renovate our property 25 years ago without employed equity or working capital, which at the time we didn't have. We continue with this low input model as it provides outstanding cost containments, continued production and profitability.
I am married with four children, Harry 25, Emma 22, Dave 15 and Tom 13.
Why did you stand for the board of Cattle Australia?
We all have the option to either sit back and let the industry move in a direction that has profoundly negative consequences or we can step up and use our time to make a difference. Anti-farmer sentiment is resulting in policies that will manifest into failed farming systems and hungry humans. The new Cattle Australia charter is to unite, engage, advocate and lead in a productive, positive and profitable manner. The purpose of the peak industry should include proper collaboration and engagement with the producers, for several reasons the general farmer seems to be disengaged from every peak body – re-engagement will be a very worthy goal of CA. CA has a unique opportunity to really do what its charter says and make a genuine difference for producers across the country, no matter how big or small.
The disengagement and disunity of our industry is unsurprising. The groups which are against organised agriculture have had the floor portraying farmers as hicks who are out here destroying the landscape and environment while producing unhealthy food. Cattle farmers are amongst the best custodians of land supplying civilisation with health-sustaining protein with essential bioavailable nutrients. I hope to help unite cattle producers to work towards a shared goal of better industry and consumer engagement, which will eventually translate into higher farmgate prices, community appreciation and understanding of beef production.
What are three key issues you see confronting the Australian Cattle Industry at the moment?
Producer disengagement: Cattle producers are generally grounded and logical, why would they be engaged with treacherous agendas involved in low-resolution apologetic discussions around carbon, biogenic methane, fake meat, locking up land for 'regeneration' or endorsing policies which are destructive to rural communities? Engaging in this greenwashing is helping minorities write up the death warrant for organised agriculture.
Cattle producers need real engagement from their peak bodies, the one-way information push from traditional comms is unpalatable when a two-way meaningful engagement is available.
Consumer misinformation: To live a healthy, balanced, sane and satisfying life you have to have animal products in your diet. There's not a single biochemical pathway within the body that requires carbohydrates to be ingested. Meat is being blamed for what sugar has done to our health. Protein from Beef should be the number one choice as our national dish.
Fugazi environmentalism: Every cattle producer knows to do anything positive to the environment you need to get dirt under your fingernails. The current atmospheric carbon scam is designed to create parasitic billionaires at the expense of the environment. Cattle producers know the environment is the foundation stone of their livelihood and should be on the front foot promoting all the good we do as stewards of 80% of Australia's landmass.
How do you see the future of the Australian beef cattle industry?
The future has never been brighter, IF we can counteract the woke agendas of the narcissistic autocratic self interest groups who have no interest in the bigger picture for humanity, animal welfare or the environment.  If the cattle industry gets an effective peak body which can advocate with courage for our industry, we will be able to restore pride and passion into what is one of the most important industries in the World.  I believe Cattle Australia should be tasked to address the root cause of the problems in our industry – consumer perceptions, collaboration, engagement and restoring passionate pride into rural Australia.
Through its disunity our industry has had its hands tied behind its back allowing every other minority pressure group to dictate the dialogue.  The resulting hair-brained policies such as the proposed taxing of biogenic methane, investment in biotechnology to produce innutritious edible fake meat grown through rapid cell division (aka tumors), introducing carcinogenic insects into human diets, carbon trading schemes to mortgage family farms against an unknown future credit that may need to be bought back in times of high carbon release such as drought and bush fires, irrational atmospheric climate fixes and unrealistic so-called renewable energy schemes pushed on rural communities.  It is time for us to be proud of what we are doing for our nation and stand up for ourselves actively promoting our industry.
Earlier Cattle Australia director profiles:
For more information on Cattle Australia click here