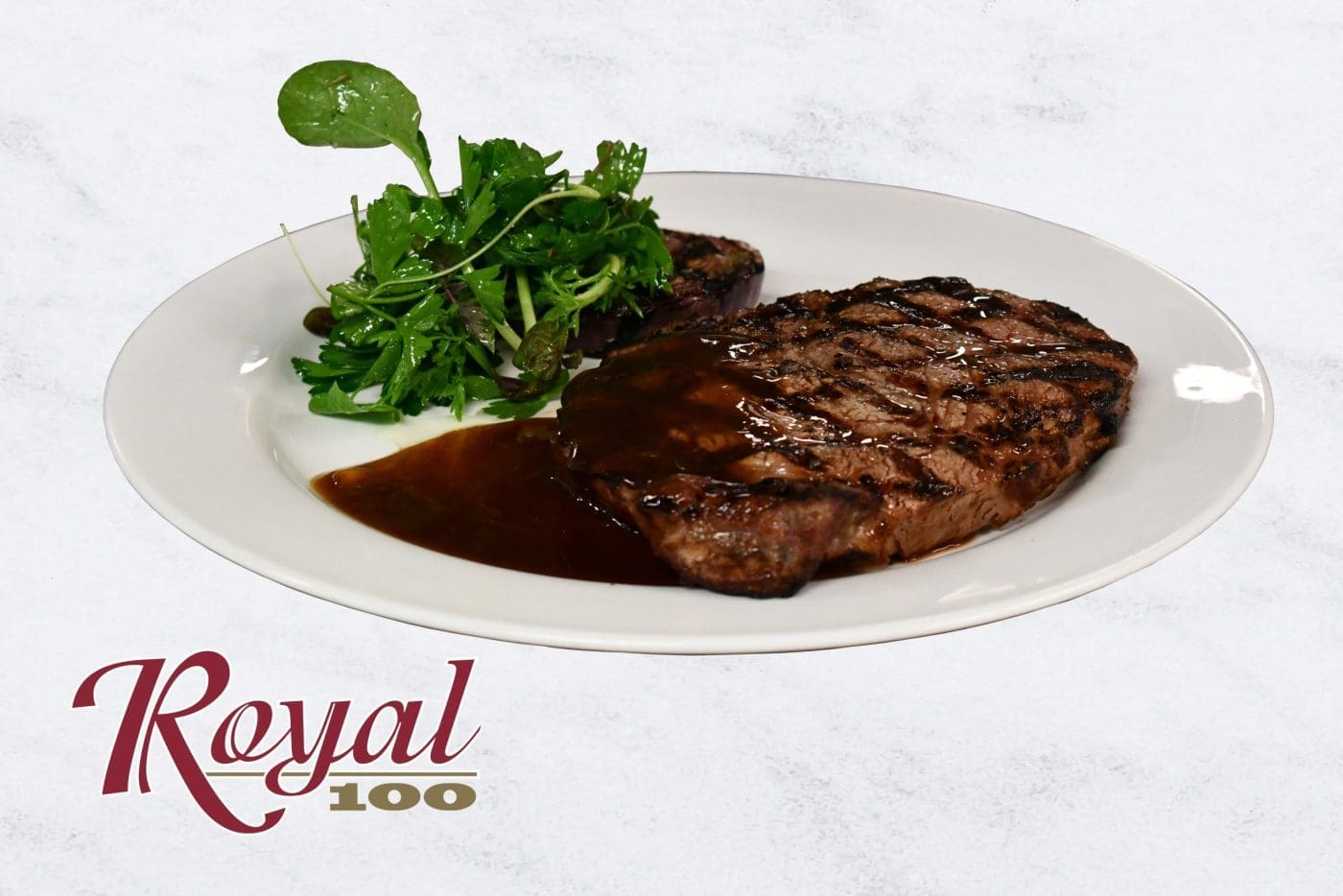 ONCE-a-year, steak lovers from around Queensland and northern New South Wales get the chance to experience the "best of the best" beef from one of the Ekka's premier cattle competitions in a country pub close to home.
With the Ekka now in full swing for 2022, that time is on again now.
In what must just about be Australia's most exclusive brand, beef from the cattle entered into the 100 day class of the RNA paddock to palate competition is distributed by JBS under the "Royal 100" label to regional pubs around the State, from Weipa to Tenterfield (see full list below this article).
It is only available for a limited time for the few weeks of the Royal Queensland Show until supplies run out.
The Royal 100 brand was developed by JBS' business development manager Denis Conroy as a way to enable people who live in the regions where the best beef is produced, but who can't make it to Brisbane for the Ekka, to still get to experience the premier beef from the show.
Brisbane beef afficionados don't miss out either, with the Royal 100 brand available for the next few weeks at a range of Brisbane venues, including the Royal Queensland Steakhouse at the Ekka.
For a full list of places where Royal 100 can be purchased see below, or view the locations and brand specifications on the JBS website.
As crowds return to the Ekka this year for the first time in three years, beef cooking demonstrations are proving popular.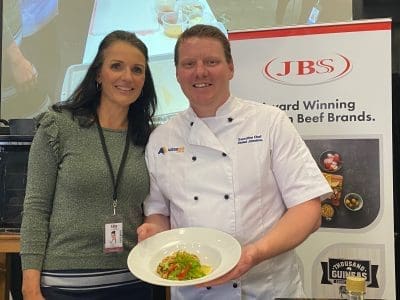 Pictured is JBS executive chef Dan Johnston and chef Dominique Rizzo earlier today where they used Royal 100 sirloin in a cooking demonstration on the RNA stage to produce lemon myrtle and ginger beef rice noodles.
Mr Conroy said Royal 100 cube and sirloin has been in high demand at the Royal Queensland restaurant since the show got underway last week.
Feedback from regional hotels was also proving very successful as the brand becomes available for a limited time, he said.
Central Qld
Barcaldine Meat Barn
Barcoo Hotel Blackall
Blacks Beach tavern
Blackwater Hotel/Motel
Coal N Cattle Moura
Fair Dinkum meats Emerald
Hotel Mackay
Hotel Metropol Proserpine
Jolly Collier Hotel
Maraboon Hotel Emerald
Park Avenue  Rocky
Railway Yeppoon
Reef Gladstone
Aj's Meats Taroom
Tieri Hotel/Motel
Wellshot Hotel Ilfracombe
Winton Hotel Winton
Darling Downs
Chaplin Butchery Miles
Club Hotel Roma
Condamine Hotel
Dunnes meats Charleville
Fibbers Toowoomba
Glesssons Quality Meats Chinchilla
O'Sheas Hotel Goondiwindi
Qld Country Meats Roma
The Bun Hotel  Kaimkillenbun
T & J meats  Miles
Windsor Hotel Miles
Far North Qld
Albatross Resort Weipa
North Qld
Grandview Hotel Bowen
Kalamia  Ayr
Red Earth Hotel Mt Isa
Watermark Hotel Townsville
West End Townsville
Northern NSW
Premier Meats Tenterfield
South Burnett
Bargara Bundaberg
Meat at Westside Marybrough
Brisbane and South East Qld
Beaudesert Hotel
Brightwater Hotel Sunshine Coast
Parklands Hotel Sunshine Coast
Raceview Hotel Ipswich
Railway Hotel Beaudesert
Regatta Hotel Brisbane
Straddie Island Hotel
Zone Fresh Windsor