A NEW version of Meat Standards Australia grading could incorporate both tenderness and flavour as part of the eating quality analysis, a leading sensory scientist has suggested to a beef industry audience in Darwin this morning.
Sensory scientist and flavour chemist and University of Queensland researcher Associate Professor Heather Smyth from the Queensland Alliance for Agriculture and Food Innovation said current terminology fell well short of describing quality Australian beef.
Speaking at the Northern Beef Research Update Conference in Darwin this morning, Dr Smyth said Australian beef could lead the world by developing 'flavour profiles' for premium products similar to those used in the wine industry.
"The key measure for beef quality has been tenderness or a lack of toughness – but that's something knowledgeable consumers and the broader market now consider a minimum requirement," Dr Smyth said.
"Simply describing premium beef as 'tender' just doesn't cut it.
"We already use sensory language to define and promote the qualities of wine, beer, coffee and seafood – so it stands to reason we should also have one for beef."
"What I find with the beef industry is this connection with MSA and the way things have always been done," she said, following a question from Beef Central.
"The current view is, we don't need anything else – we have this generic measure of tenderness, and we don't need any more levels of sophistication.
"But compared with other food and beverage industries, the beef industry is way behind, in terms of understanding flavour depth and complexity in its product.
Dr Smyth cited a string of studies, ranging from 2008 to 2016 – both Australian and international – suggesting flavour was of equal or greater importance than tenderness in the beef consumer's view.
"In a beef market where premium brands are now already expected to be tender, what next can we deliver in terms of eating quality, that can help differentiate one brand from another?" she asked.
The take home-message from the five studies she cited was that once beef tenderness is improved, flavour becomes the distinct attribute in terms of eating quality.
Unlike tenderness, flavour to a large extent was a function of inherent characteristics in the meat that could not be changed after post-mortem handling.
"What we have, in the fresh meat after slaughter, contains the precursors and potential for flavour that can be achieved for that piece of meat," she said.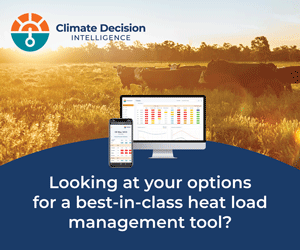 "Flavour, when compared with tenderness, is much more complex in terms of its development, its origin, and flavour simply cannot be manipulated after the fact, other than cooking it or adding a gravy or flavouring."
Generally speaking, the animal's diet immediately before slaughter had the biggest impact on beef flavour.
"Cooking, of course, is the critical step in liberating the flavour compound pre-cursors in fat, but the formation of those pre-cursors is essential, and that dictates what type of flavour appears in beef."
"My argument is that beef flavour is as complex as some of the most premium foods on the plant – so let's appreciate it, let's do some work.
"I do see an opportunity here for the beef industry to move beyond MSA – maybe it's MSA 2.0 – developing a more sophisticated language and objective tools to measure beef flavour and quality.
Lack of reliable, objective measures
Earlier in her presentation, Dr Smyth stressed that one of the reasons why the beef industry did not presently have a very good handle on beef flavour was the lack of reliable objective measures of beef sensory qualities.
"Historically, its involved using untrained consumers to rate overall flavour and acceptability.
"However those studies don't consider the possibility that different flavour qualities may be expressed, that are equally acceptable – but they are different, and distinctive from one another."
Consumer ratings were good, up to a point, but they were a very limited tool in understanding specific nuances of beef sensory qualities, Dr Smyth said.
Instead, the beef industry needed more objective and sophisticated tools to measure beef flavour, like those used in other industries, like wine.
"We need those sophisticated tools to support research into the genetics, diet and many other factors than can influence different types of flavour nuances in beef. In doing that, we will also be able to link those specific sensory properties and terms to particular flavour compounds in the beef.
"In doing this we will be able to optimise and control beef flavour, and communicate and articulate those beef flavour traits to our customers. It will also generate technical tools that will allow the industry to be educated on the sensory qualities of Australian beef – and in doing that, lift the lid and push those premium products even higher, through providing points of difference."
Export boost
Flavour profiles for beef would help boost exports, Dr Smyth said.
"Australia produces such high-quality beef, it would be invaluable to set ourselves apart in that premium space," she said.
"We should be highlighting the unique flavour qualities from our environments, genetics and the way we manage and treat the beef."
Dr Smyth said there was industry support from premium brands in Australia that wanted to differentiate themselves from one another, with flavour being the answer.
Dr Smyth said better flavour descriptions for beef would also allow people to connect with the product, the way they do with wine or other food products.
"The Westholme Wagyu Wheel that we created with the Australian Agricultural Co a few years ago proved that this extra level of information is possible and valuable for consumers and chefs," she said.
"People selling or marketing beef, even restaurants need these sensory terms as well as industry training to describe why one steak might be a better choice for a consumer than another.
"Consumers paying premium prices really do want that level of sophistication.
"The beef industry globally suffers the same problem, so this is a chance for Australia to lead the way in creating elite brands based on flavour."