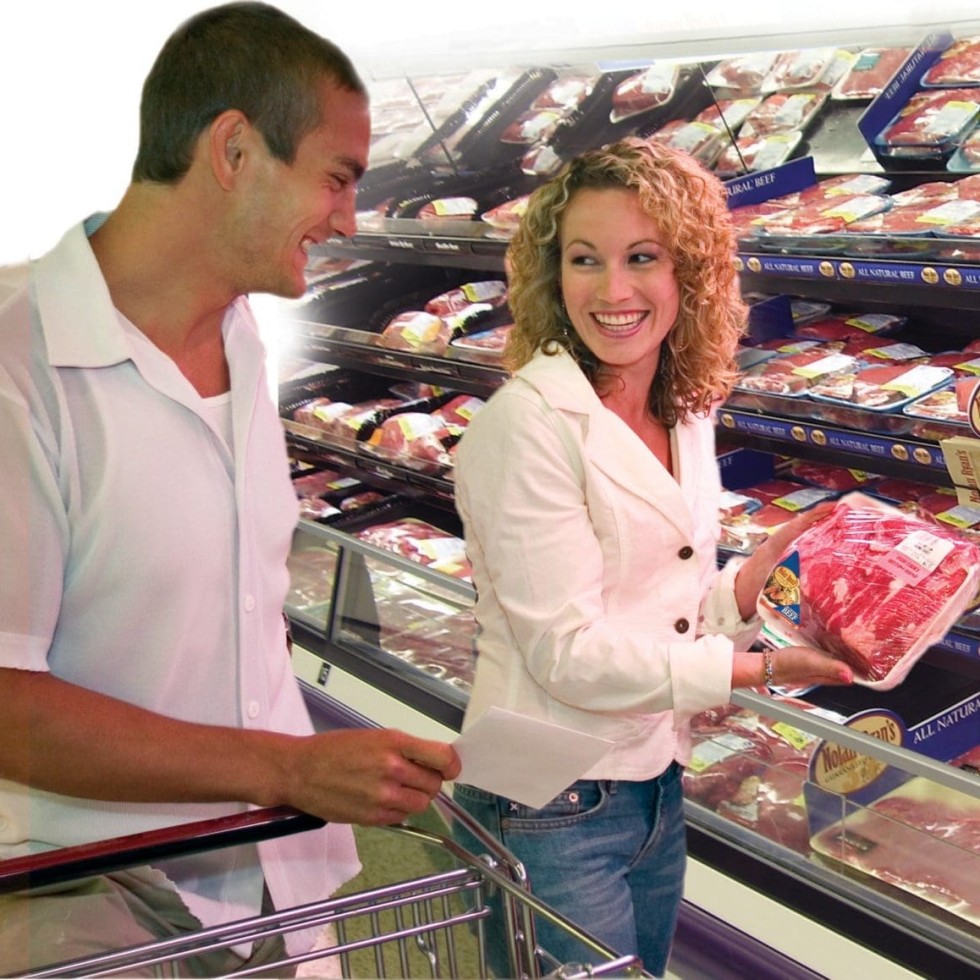 United States beef production in 2013 is forecast to suffer its second largest year-on-year decline in the past 35 years, a respected market commentator says.
Oklahoma State University's cooperative extension livestock marketing specialist Derrell Peel has issued a forecast suggesting US domestic beef production could decrease 4.8 percent this calendar year. If it proves correct, the decline would be exceeded only by a 6.4pc drop in 2004, the year after BSE was discovered in the US.
The big driver will be a projected 5pc decrease in cattle slaughter, after exposure to consecutive brutal drought years across the southern US that have led to heavy breeder cow liquidation.
The big decline in rates of slaughter will be compounded by forecast zero increase in carcase weights this year. That breaks a long-term trend where US beef carcase weights have grown, year-on-year.
"Many analysts expect the 2013 numbers to be followed by another decrease of 4.5pc or more in 2014," Mr Peel said. In combination, these two years would represent the largest percentage decrease in beef production since the late 1970s.
Last year, US domestic beef production declined by about 1.1pc compared with 2011, with a 3.3pc decrease in slaughter, which was partially offset by a 2.3pc increase in carcase weights.
However the effect on consumption of beef in the US did not always match the change in domestic production, Mr Peel said. Domestic per capita consumption would be influenced by production levels, but had to be adjusted for beef imports and exports.
"In 2013, US per capita beef consumption is expected to drop 3.5pc, less than the production decrease because beef imports will increase and beef exports will decrease," he said.
He forecast that the decrease in per capita beef consumption this year would be similar to the year-over-year decrease in 2011 compared to 2010.
In 2011, domestic per capita beef consumption decreased 3.8pc, in large part because of a sharp increase in US beef exports despite a minimal decrease in beef production.
"Though 2004 had a sharper production decrease, per capita beef consumption that year increased nearly 2pc because of a sharp drop in beef exports, largely attributed to the first case of BSE in the US," Mr Peel said.
"Beef consumption may drop more sharply in 2014, however, with a 5pc decrease in per capita consumption compared to the lower 2013 level. Furthermore, these decreases in beef production and consumption almost certainly imply higher wholesale and retail beef prices, although other factors will impact the price response to lower supplies."
USDA graded Choice boxed beef has been trapped in a narrow range between US$193 and US$198 per hundredweight for the past three months. US retail beef prices were flat to slightly lower through much of 2012, but did jump sharply in November, and are forecast to rise sharply in 2013.
"In 2011, a similar decrease in beef consumption resulted in a 15pc increase in boxed beef prices and a 10pc increase in retail prices," Mr Peel said.
"Total meat consumption decreased about 2pc in 2011 and a similar 2.1pc decrease is expected in 2013, with both pork and chicken meat consumption expected to drop by about 1.5pc each."
'When,' not 'If' for US retail price rises
The pressure for higher boxed beef prices would increase significantly this year, Mr Peel said, with an expected 4.5pc decrease in beef production in the first quarter of 2013.
"USDA Choice boxed beef should move above US$200 per hundredweight in the next few weeks," he said. "Beyond that, it will be a question of how much and how fast retailers can pass along the higher wholesale prices to consumers."
"It is not really a question of whether retail prices will go up, but rather by how much and how fast," he said. "Beef demand remains the biggest unknown in the beef industry. Time will tell just how severe the squeeze will be on industry margins in 2013."
Cattle Buyers Weekly publisher Steve Kay agree with the basic thrust of Derrell Peel's forecast, suggesting beef demand and drought will be the dominant market factors in US cattle markets in 2013.
"Demand will be the primary determinant as to how high live cattle (fed steer and heifer) prices go," Mr Kay said.
"Prices are currently forecast by most analysts to average $130 per cwt for the year, up 5.8pc on their 2012 average. While US cattle futures reached record highs on January 2, they had fallen since then and might decline further if commodity funds and other investors turned more bearish about the beef complex this year, analysts told CBW.
Drought remains by far the dominant factor on the supply side. It has already caused the US beef cow herd and the calf crop to shrink significantly in the past two years. Beef cow slaughter was down 12pc in 2012 but the culling rate was high enough to cause a continued decline in the cow herd, Informa Economics told CBW.
"Beef cow numbers in 2012 might have declined by 500,000 to 600,000 head, Informa's Mike Sands said.
"Maybe a few cow-calf producers are holding back heifers but not enough to cause a further decline in overall herd numbers this year, although the annual decline is slowing."
He anticipates that the smallest US beef cow herd will be on January 1 next year. Producers might hold back 0.5-0.6 million heifers this year and next.
Depending on rain and improved pasture conditions, producers at some point will return to normal stocking rates. So even tighter cattle supplies might be seen in 2014 and 2015, Mr Sands told CBW.
Lacklustre growth of the US economy and competitively priced pork and chicken could become an increasing headwind to beef and hence cattle price increases, Livestock Marketing Information Centre's Jim Robb told CBW.
Still, new record high prices are forecast for the next two years driven by tightening supplies. Mother Nature remains the major unknown regarding both US cow and heifer slaughter, he said.