Betoota Advocate Quilpie Trailer

Due to the public broadcaster's inability to care about anything west of Ultimo, The Betoota Advocate will be hosting this Sunday's episode of ABC Landline. Tune in to watch us kick off this year's bush racing season.

Posted by The Betoota Advocate on Wednesday, June 21, 2017
ABC Landline on Sunday will feature the boys from the satirical Betoota Advocate, reporting from Quilpie in far western Queensland for the start of the 2017 bush racing season.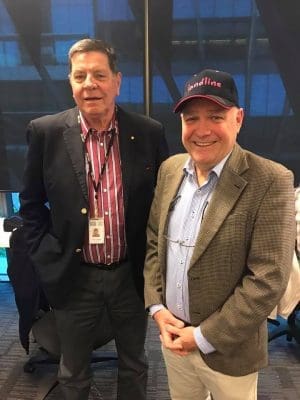 Australia's "oldest and most respected newspaper" whose outrageous stories are frequently quoted by respected international press, mix with the Quilpie locals in an entertaining piece of social commentary.
Beef Central's Jon Condon (pictured right) also makes an appearance on Sunday's program, talking the cattle and meat markets with Landline's analyst Kerry Lonergan.
Landline airs on ABC TV, Noon, Sunday 25 June.