A Beefup Forum for the South Queensland region will be held on May 27 at the Goondiwindi Waggamba Cultural Centre.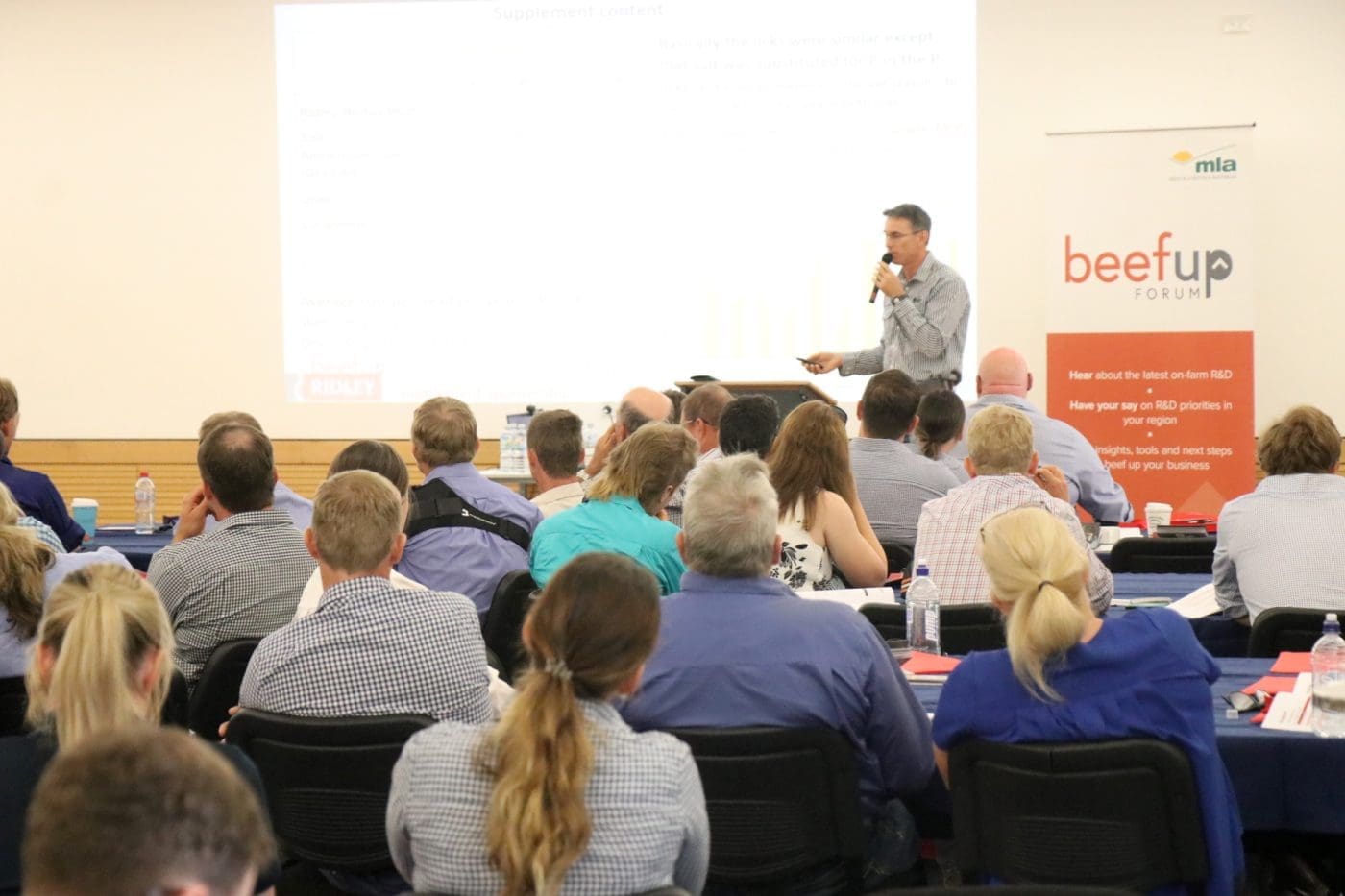 Hosted by Meat and Livestock Australia (MLA), Southern Queensland beef producers and other key industry stakeholders will have the opportunity take part in a tailored program of talks and panel discussions and meet like-minded people.
The Beefup Forum and Field Day is set to be a captivating program, relevant to the issues and ongoing industry requirements of the region.
The Forum has a list of compelling speakers such as Senior Pasture Agronomist Gavin Peck, Senior Scientist Hayley McMillan and Professor Ben Hayes. Managing Director of Meat & Livestock Australia Jason Strong will also be attending the day.
The topics to be covered on the day include;
Mixed Species Planting Within Pastures
Possibilities Within Pasture Improvement
Genetics
Understanding Carbon
Alongside the formal discussions, attendees will have the opportunity to network with other producers and learn from exhibitors. There will be a networking dinner following the Forum.
Registrations are now open for the Goondiwindi Beefup Forum, and you can register now by visiting https://bit.ly/3MJcbNt. All enquiries and expressions of interest can be made by contact Beefup Coordinator Rosie Peace on beefup@associatedadvertising.com.au or by calling 08 8942 3388.