Against a backdrop of some of the best stud and commercial beef cattle in the country gathered at Brisbane's Ekka last week, an important new national charity initiative designed to provide a meat protein source to people in need was given its official launch.
Foodbank Australia is a national organisation established 21 years ago, dedicated to sourcing and distributing donated foodstuffs among hundreds of charities that help the needy.
Foodbank doesn't cook or prepare meals itself, but acts as the charity sector's 'pantry', gathering and distributing raw ingredients from farmers, food manufacturers and retailers to up to 2600 registered charity organisations across Australia.
It's a sad reflection of modern-day life that there's a growing portion of the population across Australia that needs a hand in regularly putting food on the table.
Currently there are some two million Australians who are 'food-insecure', frequently going without meals, Saturday's launch was told. Last year Foodbank was responsible for generating sufficient food ingredients to provide 32 million meals.
That assistance might come in the form of ingredients supplied to charities putting breakfast in front of a young student whose home-life might mean they otherwise would go to school hungry, through to providing meals in refuges for battered wives, or simply helping-out those who are struggling financially, or on the margins of society.
Beef seen as Foodbank's new frontier
Much of Foodbank's work up to now has been in easier-to-manage dry goods like pasta, cereal, tinned food and the like, plus staples like milk and bread. But after two years of developing a workable supply chain model, Foodbank on Saturday formally launched an extension of its activity, which will allow beef industry supply chain members to lend a hand.
The objective is not to put prime steaks on a plate, but to generate large quantities of manufacturing meat, which can be used in sausages, mince or beef patties, providing a versatile, easy-to-cook source of beef protein.
Many will remember Foodbank's national chief executive John Webster, who was a senior MLA manager in its early days, driving important programs like Meat Standards Australia, and the National Livestock Identification Scheme.
Mr Webster said meat protein was an obvious space which needed to be filled by Foodbank.
"It's hard to put out a nutritious balanced meal without a red meat component, and now we're in a position to start to make that happen," he told the program launch at the Ekka.
While it is hoped other supply chain stakeholders will be added later, major red meat processor JBS Australia has taken the lead in the first phase of the project, agreeing to process donated cattle at its Queensland grassfed facilities spread from Townsville to Rockhampton, and south to Dinmore.
Once the 'proof-of-concept' stage is completed, the intention is to add other JBS facilities forther south, as far as Tasmania. Other processors will also be able to join the program.
Currently JBS is providing 900kg of trim per week to the project, at extremely low cost.
Primo Smallgoods will process the resultant beef trim into sausages at its Chullora facility in Sydney, while Scott's Transport will distribute the cartons into Foodbank cold storage and distribution centres around Australia. Sausage casings and other ingredient suppliers will complete the donation cycle, to make the project possible.
"Beef producers themselves now have the opportunity to contribute to the Foodbank cause by making an occasional donation of one or more beasts to the program," Mr Webster said.
"The idea is that when a producer is sending a deck or two of cattle for processing, he or she may make one or two of those animals available as a donation for Foodbank," he said.
One of the early program management challenges was coming up with a supply process that was 'convenient, easy and accessible, using a normal commercial channel.'
The program was not about taking the beef harvested from one particular beast and sending it to Foodbank.
"That would be a logistical nightmare. Instead the cash proceeds from the grid sale of a beast to the processor are used to buy equivalent value in beef trim, from which mince or sausages can be made," he said.
How the process works
The supply process works like this:
A producer identifies one or more beasts he/she wishes to donate for Foodbank, as part of a normal cattle consignment to a JBS Qld grassfed plant (and ultimately, other participating processors). On the existing National Vendor Declaration form, an 'additional information' space is provided, in which the producer nominates which beast(s) in the consignment are for Foodbank donation.
JBS is notified, and the donated beast then gets subjected to the normal grid price, the proceeds from which are used by Foodbank to 'buy' equal value in trim from JBS, at an extremely low price.
The trim is then consigned to Primo's Chullora factory near Sydney where it is converted it into sausages, mince or patties, at no cost
The finished material is then consigned, freight-cost free via Scott's Transport, to Foodbank's cold stores across Australia, for distribution to charities.
Foodbank acknowledges the stock owner who has made the donation, and provides a tax donation receipt for the value of the donated animal, which is tax deductable.
"When everybody provides a little right along the chain like this, it can really add up to something very significant," Mr Webster said.
Two large cattle donations have already been made towards the program during its earlier pilot phase, by live export stakeholders, Wellards and Austrex, using cattle that were surplus to their requirements.
While the beef project has had its genesis in Queensland, it will be rolled-out in other states soon, Mr Webster said.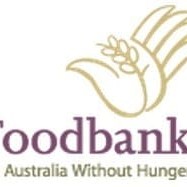 Foodbank Queensland director David Crombie, a former National Farmers Federation president, said an important reason for introducing beef into the Foodbank program was that the organisation wanted to make sure that all the major food groups were catered for.
"We can't provide a balanced diet to everybody, every day – we rely on what is donated – but what we can do is provide the best possible mix of the basic food groups, including red meat, to ensure there's a nutritional meal going out there," Mr Crombie said.
Because the grid value of each donated animal was converted into trim, cows and manufacturing-grade cattle were perfectly acceptable as a donation, he said. "It does not have to be an animal used for prime table meat in the form of an MSA steer or Jap ox, for example."
On average, a donated beast would account for up to 1000 meal meat portions for needy people, Mr Crombie said.
So in a perfect world, how much beef is needed by the Foodbank organisation?
Every day, Foodbank nationwide provides enough ingredients for about 90,000 meals for people in need. The organisation's current meat protein supply provides a meat protein source for just 77,000 meals a month.
"We'd like to get to a point where a meat protein source is provided more regularly as part of our supplied ingredients," John Webster said.
"Even doing that once a week would require growing our current meat protein supply by 400 percent. But like everything else, we have to start somewhere, and grow."
In the initial stage, cattle donation information can be gained from JBS Australia's John Berry email: john.berry@jbssa.com.au Foodbank's John Webster can also be contacted on (0408) 680 788 or email: johnw@foodbank.com.au
We encourage readers to share this opportunity with your friends and colleagues around the industry. Look for the 'share' icon among the five small icons top right of this page.
Beef Central will provide occasional updates on how the Foodbank beef project is going, as it develops in coming months.