Aussie retail training for Chinese supermarket group
Supporting the rapid development of the retail business in China, Meat & Livestock Australia conducted staff training for new market entrant Beijing Zhuochen Animal Co in Beijing during April. In March, Beijing Zhuochen established retail counters in stores owned by large Chinese supermarket chain, Jingkelong. The three-day training provided by MLA included cutting demonstrations, sampling, display management and yield calculation. The program encouraged the participants to enhance their skills and lift their overall knowledge of Australian beef, in particular the use of non-loin cuts at retail. The training focused predominately on frozen beef however Beijing Zhuochen personnel acknowledged that chilled meat can provide better product display and less loss, and they signalled their intention to use it in their retail programs in future.
Vets flock to Canberra for AVA conference
The Australian Veterinary Association's annual conference, claimed to be the largest animal health gathering seen in Australia, is taking place in Canberra this week. The event is bringing together vets from throughout Australia and overseas, for a week of presentations on the health, behaviour and welfare of Australian livestock and wildlife, and the sustainability of agriculture. Conference highlights include world-renowned animal welfare expert Professor John Webster discussing the critical aspects of caring for the welfare of animals kept by humans; Dr Ian Dacre from the World Society for the Protection of Animals discussing the inclusion of livestock in disaster planning and responses, and the role vets play when natural disasters occur; and emerging research into the treatment of cattle diseases, including the potential to predict outbreaks of Leptospirosis disease. The AVA conference will conclude on May 25.
Top chef has a close call with beef
One of the world's top chefs was involved in a backstage choking drama during a show on his current Australian tour. During a promotional show at a Sydney theatre, British chef Heston Blumenthal began choking on a piece of Wagyu beef and was quickly rushed off stage. Blumenthal suffers from a rare throat condition meaning he has to be careful when he eats certain meats. While the audience was entertained by Dame Edna Everage, backstage was chaos as Blumenthal tried to remove the trapped meat. "There are certain foods where my oesophagus spasms: red meat, tuna, chicken breast," Mr Blumenthal told Sydney's Sunday Telegraph. "I've been to doctors but it's quite a risky operation to fix." As the drama unfolded backstage, the 2200 guests were oblivious. Blumenthal had to put his fingers down his throat to dislodge the beef. "I couldn't breathe properly. I can laugh about it now but it was very scary." Blumenthal's Fat Duck restaurant in England consistently rates one of the best in the world, and he has a popular TV show.
LFTB impact continues to spread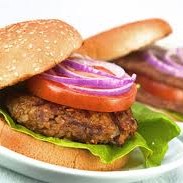 The impact of the closure of three of four Beef Products Inc factories producing Lean Finely Textured Beef (LFTB) continues to reverberate across the US beef industry. While an estimated 70pc of the ground beef sold in the US in early 2011 contained LFTB, orders from supermarkets for ground beef containing the ingredient plummeted this year after a series of supposed exposés raised consumer concerns. The irony and the absurdity are that consumer experts say LFTB is safe, nutritious and relatively inexpensive. When mixed into ground beef, it lowers the average fat content of a hamburger. On Thursday, fresh domestic US 50CL beef trim, the basic raw material used in LFTB production, was quoted below US$50/cwt, half of what it was worth last year. The market for fat beef trim appears to have been permanently changed now that BPI has closed three of its plants and other FTB producers also appear to be struggling with reduced volume. BPI says it will continue producing its lean beef on a reduced basis and says it hopes to restore public confidence.
JBS expands with Brazilian chicken plants
JBS, already the second largest chicken meat producer in the world, informed its shareholders and the financial market last week that the company has taken a further step towards consolidating its position by moving into chicken meat production in Brazil. The company has signed an agreement to lease a number of Brazilian plants operated under the Frangosul banner, controlled by the French company, Doux. According to the agreement signed, JBS has contracted to lease the assets which will be operated by JBS. All employees of Frangosul will be hired and all contracts with integrated growers and with service providers will be maintained. With the inclusion of chicken operations in Brazil, JBS will increase its global poultry production capacity by more than 15pc reaching a total of nine million birds/day. The operations in Brazil are located in traditional grain and poultry production regions and are allied with JBS poultry plants in 12 US States, as well as in Mexico and Porto Rico where the company already owns one of the largest production complexes in the world. The US and Brazil are the two most relevant countries in the chicken sector, the company said in a statement: together they represent 30pc of global consumption, 36pc of global production and 70pc of global chicken exports.
Growth tipped for pork consumption
Pork producers attending the Pan Pacific Pork Expo last week were told by Federal Agriculture minister Joe Ludwig that Australian pig meat production is forecast to rise by 1 percent to more than 352,000 tonnes in 2012-13. Consumption of pork meat products is now around 25kg a year per person and ABARES has projected this will increase to 25.6kg per person by 2016–17. Over the medium-term, pig meat consumption is set to continue to rise on the back of higher retail prices for beef and lamb, the conference was told.
Victorian branded beef awards opens for entries
The Royal Agricultural Society of Victoria is calling for boutique producers and regional food specialists to join in the annual celebration of fine foods from across Australia as entries open for the 2012 Royal Melbourne Fine Food Awards. Fast becoming Australia's most prestigious fine food event, the sixth annual Awards celebrate premium quality and superior production methods across nine categories, including beef and lamb. Products will be professionally benchmarked against the best in Australia by top industry experts and judges. "The Royal Melbourne Fine Food Awards celebrate excellence and provides boutique and regional producers from all over the country with the platform to benchmark their products," an RASV spokeswoman said. Award winners will be showcased in the new Taste of Victoria Pavilion and Fine Food Deli. Entries close on June 8, and the Champion Trophies will be presented during the 2012 Royal Melbourne Show in September. For entry details visit www.rasv.com.au
DAFF launches streamlined live animal export system
DAFF is launching a modern, web–based IT system that will expedite the submission and assessment of applications to export live animals. The Tracking Animal Certification for Export (TRACE) Release 2 system, which will be accessible from late May, was developed under the Export Reform Certification Implementation Program. It is part of measures being implemented to improve the delivery of export certification services. The initial version of the system, TRACE Release 1, was launched last July. It allowed licensed livestock exporters to complete electronic notices of intention to export (NOIs) and upload supporting documentation. This replaced the previous manual application process. The latest version, TRACE Release 2, will allow exporters to record the entire export process in the TRACE system, while ensuring the security of commercial information. A DAFF spokesman said livestock exporters would benefit from reduced costs and DAFF would benefit from being better able to communicate with exporters through the system, and from its increased reporting capability.