Costco's plans for more stores
International warehouse retailing-style supermarket group Costco has committed a further $140million to ramp-up its growing operations in Australia. Money has been earmarked for three more warehouse stores which will place further competitive pressure on majors, Coles and Woolworths. As explained in Beef Central's recent feature article, "Costco growth puts pressure on supply chain." Costco currently operates from three warehouse stores at present in Melbourne, Sydney and Canberra. Costco works on a membership loyalty model, with members paying an annual membership fee of up to $60 to shop at the warehouse outlets. While the company is reluctant to divulge the size of its Australian membership base, it says it already exceeds 100,000 people.

SA processing plant finds new owners
The South Australian Meat Exporters Company has purchased the processing facility at Peterborough in South Australia from Belgian operator, Metro Velda. Metro Velda had largely processed wild horses at the facility since taking over the plant from Metro Meat in the late 1990s. Horsemeat is a popular protein item in some parts of Europe. SAMEX's intention is to use the plant to process feral camels. Estimates suggest up to one million camels roam free in central Australia.
Northern beaches restaurant puts pooches first
A new dog-friendly restaurant for pooches and their owners recently opened at Seaforth on Sydney's ritzy northern beaches. The new Wild Bunch restaurant and bar caters for canines and their human dining partners. Dog owners can sit with their pets as both enjoy a slap-up meal, prepared in separate kitchens. The only house rule? Pooch patrons must eat 10m from the food preparation area. Included on the 'doggy' menu at the Wild Bunch restaurant and bar are items that many of the owners may be tempted to select from. Patrons can choose from an indulgent 100g of Wagyu mince and 100g of diced scotch fillet served with a raw egg, for $22, or brown rice, beef mince and gravy for $8. No pampered pooch, or owner, goes hungry. Go on, Richard – give it a go.
Natural, Organic making progress in US
USDA's analysis of the beef situation in its most recent Livestock, Dairy and Poultry Outlook report passes comment about the increasing penetration of beef in the natural and organic segments. Supermarket scanner data shows the retail share of natural and organic all-fresh-beef sales has increased to 4.2 percent in the first quarter of 2011, up from 1.1 percent in 2003.
AFGC chief departs
Australian Food and Grocery Council chief executive Kate Carnell has resigned her post after four years, to pursue other interests. Ms Carnell has accepted the position of CEO at Beyond Blue, an Australian non-profit organisation which aims to increase awareness and improve the treatment of depression, bipolar disorder, anxiety disorders and related mental disorders. "Under Kate's leadership, the AFGC has raised the profile of important issues affecting the food industry. The establishment of the Food and Health Dialogue, the Food Manufacturing Industry Roundtable, work surrounding the National Food Plan, the annual State of the Industry Report and the 2020 – Industry at a Crossroad Report are just some of the council's recent achievements under Kate's guidance," AFGC Chairman John Doumani said.

$1 billion for carbon reduction projects
Eligible manufacturers can bow apply for Federal Government funding to invest in new plant and equipment which could aid in improving energy efficiency and reduce carbon pollution. The $800 million Clean Technology Investment Program and the $200 million Clean Technology Food and Foundries Investment Program were launched recently by Industry and Innovation minister Greg Combet as part of the Government's Clean Energy Future package. They are specifically designed to support jobs and provide incentives for Australian manufacturers to maintain competitiveness in a carbon-constrained economy, through investments in energy-efficient capital equipment and low-pollution technologies, processes and products. Information sessions on the Clean Technology Programs will be held around Australia from next month. Potential participants, including meat processors, feedlots and other carbon emitters, can read a fact-sheet here, or call the AusIndustry Hotline on 13 28 46. AusIndustry.gov.au
Animal Welfare moves by McDonald's
McDonald's Corp, the world's largest restaurant chain, has announced that it will be studying pork supplier options that will require them to outline plans to phase-out the use of gestation sow stalls for pig production. US-based Hormel Foods last week announced it will work towards eliminating gestation-sow stalls from company production systems by 2017, while major US pork producer Smithfield Foods recommitted to do so in a statement last December. Cargill has reportedly taken about 50pc of its sows out of gestation stalls but has yet to commit to a timeline for the removal of the remainder. McDonald's believes gestation stalls are not sustainable production systems for the future.
NFF welcomes Woolworths as Blueprint partner
Supermarket group, Woolworths has joined the National Farmers Federation as a major partner in the Blueprint for Australian Agriculture project. NFF President Jock Laurie said the move would ensure the Blueprint accurately captured the issues, challenges, opportunities and risks facing the entire agricultural supply chain in the long term, from farm to fork. "The Blueprint is about coming together as an industry to set the future direction for the farming sector. Today's announcement will enable us to gain the input of the customers who buy and consume Australian produce – a very important group in the agricultural supply chain. After all, as the saying goes: if you eat, you're a partner in farming," Mr Laurie said. Having Woolworths on board would ensure that what consumers believe are the key issues for Australia's food producers would be captured in the Blueprint. Woolworths joins Westpac as a major partner in the Blueprint for Australian Agriculture.

Japan FTA talks
Australia and Japan resumed negotiations on an Economic Partnership Agreement on February 14. The four days of negotiations, ending Friday, were held simultaneously with preliminary discussions about Japan's possible entry into the Transpacific Partnership (TPP) trade agreement. Everyone will be watching closely on the outcomes although there is unlikely to be any revelations just yet, trade access observers say.

Meat Processing Under Siege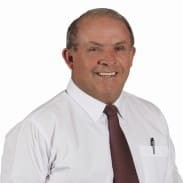 NSW Federal Senator John Williams was quoted last week as saying that the meat processing industry was reaching crisis point with more than 150,000 jobs at risk, compared with about 50,000 in the country's struggling car industry. Senator Williams said he was not calling for a government bailout similar to the car industry but he wanted a prompt and full inquiry. He said abattoirs should be exempt from a carbon tax, with some plants estimating they will have to pay between $1.7m and $4m a year when the tax is introduced. A diesel fuel tax scheduled to start from July 2014 would put the industry under further stress he said. An industry analysis shows from 1980 to 1996 more than one third of Australia's 475 slaughterhouses closed.
Toowoomba stock horse sale this Saturday
Grant Daniel Long will hold the 16th annual Toowoomba and district Australian Stockhorse Sale at the Indoor Equestrian Centre at the Toowoomba Showgrounds this Saturday, February 25. GDL managing director Noel Grant said this year's catalogue will feature 90 horses, double the number previously offered. The "Select for the Future" themed sale will include 15 led mares, 2 two-year old colts under saddle, 6 yearling colts, 5 ridden two-year-old geldings, 6 two-year-old fillies, 6 led colts, 29 yearling geldings and 27 yearling fillies. A parade of yearlings, broodmares and ridden two-year-olds will precede the sale from 9am, with the auction to commence at 12 noon. Catalogues are available by calling the Grant Daniel and Long Dalby office on (07) 46 69 69 55.