Coles recalls silversides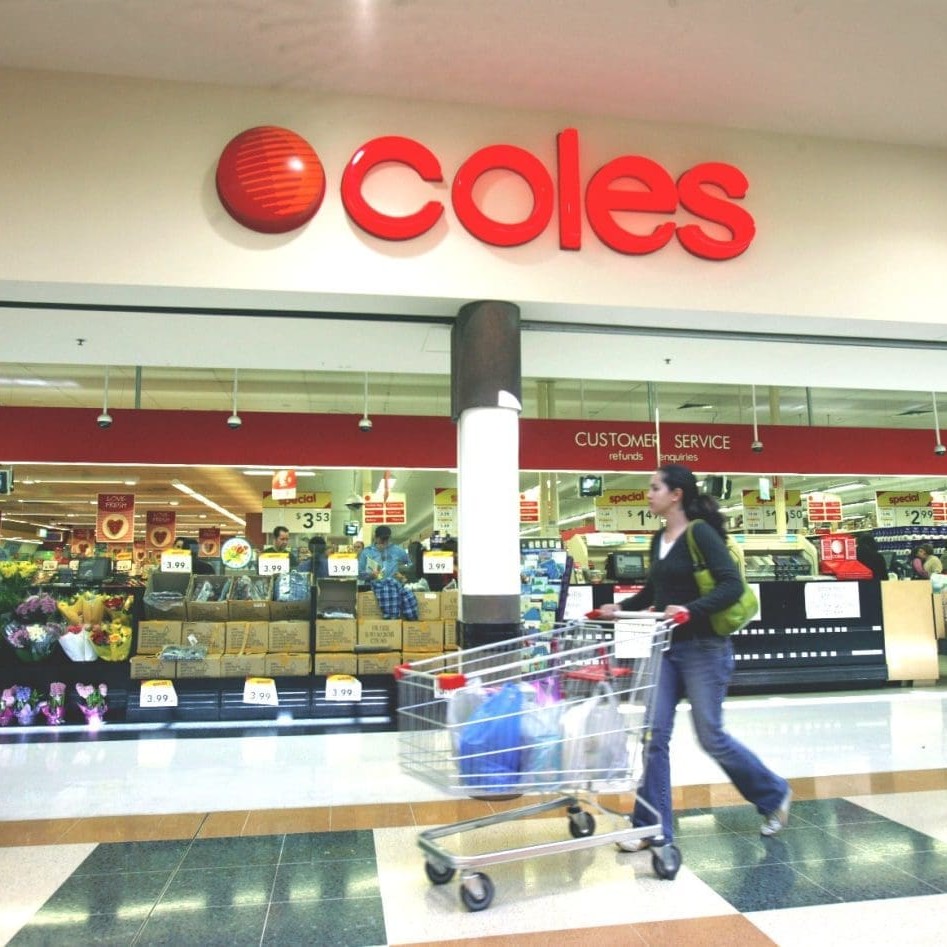 The NSW Food Authority this morning advised that Coles Supermarkets is recalling a batch of its raw corned beef silversides sold in Coles and BI-LO supermarkets in NSW and interstate. The product contains sulphites which are not declared on the label. Sulphites are an allergen for some people. Details of the recalled product are:
Coles Corned Beef Silverside in various weights approximately 1.5 kg, shrink-wrapped top and web vacuum sealed bottom, with 'best before' date of 19DEC13. The recall only applies to this batch number. Consumers with an allergy or intolerance to sulphites should not consume the product, NSW Food Authority advises. Consumers may return the product to place of purchase for a full refund. Coles can be contacted for further information on 1800 061 562.
New absorber extends shelf life and reduces wastage
A new type of fresh meat tray packaging absorber has been launched in Europe, with a number of claimed advantages over current 'soaker pads'. Faerch Plast's new PPI absorber, placed underneath the packaged meat in a tray, limits bacterial growth while extending the shelf life of fresh meat by 1-2 days and keeping the product attractive right up to the expiry date. Færch Plast recently concluded an agreement with Paper Pak Industries (PPI) regarding use of the PPI UltraZap XtendaPak absorber in Faerch's fresh meat packaging trays. The special feature of the new absorber is that it is activated when the packaged meat begins releasing juices, on about the third day. The absorber then slowly emits CO2, creating an environment that keeps bacterial levels low and improving the meat's ability to retain its juices. Laboratory testing has shown that this reduction in bacterial formation can extend shelf life by 1-2 days for fresh meat, provided that the meat's initial quality, product flow and cold chain are up to standard. Although the functionality of the PPI absorber is better than existing products on the market, it looks the same and will therefore seem familiar to customers when the new absorbers appear in packaging trays.
US label closer for beta agonist claim
A new US Department of Agriculture certification program for livestock producers may permit them to market their products with a special whole-of-life 'Never Fed Beta Agonists' label. Producers would be required to document to USDA's Agricultural Marketing Service that they haven't given the growth enhancers to their animals and that the meat contains no residues of the compounds. If successful, the new certification program could open up previously closed or restricted markets in Russia, South Korea, China, Taiwan and possibly others to US meat imports.
Asia's growing beef import bill
Asian consumers continue to have a growing appetite for beef despite higher global prices. Asia's most interesting phenomenon is the amazing increase in its import bill for beef, the US Meat Export Federation's Joel Haggard, told US Cattle Buyers Weekly recently. By USMEF's calculations, Japan, South Korea, China, Taiwan and Southeast Asia will spend about $12 billion importing beef this year. That's a massive increase from $9 billion last year and a doubling from 2009's $6b. The strong demand for beef in Asia is being led by several big markets, Mr Haggard told CBW. "Japan has been a very good performer for the US this year," he said. "There were many doubters that Japan could take such a huge surge in US beef imports – up 40pc year-on-year – after it reopened to cattle from 30 months to 20 months. But that has happened and the appetite there has been driven by a demand throughout the chain, from foodservice to retail. It's an example of this beef appetite that this has been happening even as the Japanese yen has been devalued," he said.
China growth for global pattie manufacturer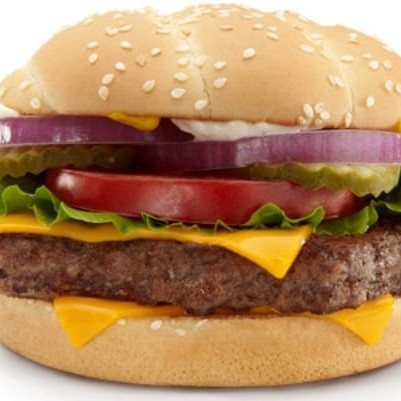 Recent media reports suggest that the OSI Group is set to become the largest value-added meat processor in Asia after opening two more plants in China, bringing its total number of facilities in the country to ten. The new plant in Xinhua in Henan province will process beef and poultry products for McDonalds and other customers in China and elsewhere in Asia and will be OSI's largest food processing facility in the world.
Brazil's beef exports boom
Brazil continues to cement its place as the world's largest beef exporter. Increased production this year means that Brazil likely export a record 1.8 million tonnes of beef worth A$6.1 billion. Next year, Brazil will likely increase exports to 1.94mt, because domestic production is expected to increase 3pc from 2013 to a record 9.9mt, USDA has forecast. Brazil's exports set new records for volume and revenue sales in October for the fourth consecutive month, totalling 147,800mt worth A$665m, up 5.15pc and 6.17pc, respectively, from September. That's according to figures released by ABIEC, Brazil's beef processors and exporters association. Exports for January through October were up 18.8pc by volume and 12.5pc by value over the first 10 months of 2013, compared with last year. USDA's Foreign Agricultural Service forecast would put exports up 18pc n 2013, and another 7.8pc in 2014. The increase in production in 2014 is driven by an expanding herd, which is aided by government programs subsidising interest rates to encourage pasture improvements and the use of higher quality genetics. Also contributing to larger beef supplies is an increase in feedlots. Higher cattle prices and moderating feed prices are expected to encourage producers to use more feed and other ingredients during the dry season to maintain weights.
"Compete or retreat" US exporters told
Meeting in Fort Worth recently, the US Meat Export Federation's chief executive Phil Seng challenged members to "compete or retreat" against the increasing obstacles that US red meat exports faces. He suggested retreating was not an option. USMEF passed a resolution to create a new 'stewardship committee' to estimate the impact of new technologies (i.e. beta agonists) in foreign markets and steward their adoption. Some good news came in the form of statistics that showed that US beef exports to Japan were up hugely following the decision in February to accept beef from US cattle under-30-months of age (up from under-21-months of age). The US now occupies 39pc of the market (back in 2006 it was still at zero percent). Other items of note included the fact that an audit of US plants by Japan and a technical verification by Korea were both delayed by the recent US government shutdown, and have been rescheduled for Dec 2-13 and Jan 7 respectively.
Scholarship offers annual bursary for ag degree students
A Government scholarship that aims to attract school leavers into agriculture-related university degrees is now accepting applications. The Horizon Scholarship, an initiative of the Rural Industries R&D Corporation, in partnership with industry sponsors, provides $5000 per year for the duration of a student's university degree. The Horizon Scholarship also offers students annual industry work placements that give them first-hand exposure to modern agricultural practices, access to industry leaders, professional development workshops and opportunities to network and gain knowledge at a range of industry events. RIRDC's managing director, Craig Burns said the Horizon Scholarship had been developed to support the next generation of agricultural leaders who will take up the challenge of farming for the future. "We are looking for young people who are passionate about agriculture, with a keen interest in the future of our industries and who are ready to expand their networks and learn new skills," he said. To be eligible for the scholarship, students must be entering their first year of university and studying a degree related to agriculture, such as agricultural science, rural science, livestock/animal science, veterinary science or agribusiness and plant science. Students must also have started their tertiary studies no longer than two years after leaving high school. Applications close on 31 January. Application forms can be downloaded from the RIRDC website at www.rirdc.gov.au/horizon or by contacting RIRDC on 02 6271 4132. Sponsors of the Horizon Scholarship are Woolworths, Lallemand Animal Nutrition, DAFF, MLA, and RIRDC.
Canada pursues animal traceability
With a final push by the Canadian Government, full traceability livestock animal tracking will soon become a reality across Canada. Both the pork and beef industries in Canada have been working on elements of traceability systems for many years, but a full country-wide system has yet to be put in place. All the elements are now quickly coming together, stimulated in part by the proposed amendments to the Health of Animal Regulations published by the Canadian Government in 2012. The Canada Cattle Identification Agency announced recently that a traceback system is being added to the Canadian Livestock Tracking System database. This will add premises registration data to the tracking information, further strengthening the industry's ability to demonstrate that a strong and credible livestock traceability system is in place. The establishment of a National Agriculture and Food Traceability System addresses the commitment made by Canada's Federal, provincial and territorial ministers of agriculture at previous meetings.
Korea's new terms on beta agonist
South Korea's food ministry says the country plans to end its zero-tolerance policy on zilpaterol (beta agonist) early next year, according to a Reuters report. The ministry reported that a government risk assessment found the drug could be permissible at certain levels. Manufacturer MSD Animal Health Korea conducted the assessment. South Korea suspended some imports of US beef supplied by Greeley, Colo.-based JBS USA, after zilpaterol was found in meat. South Korea is one of many Asian countries that have banned beta agonist feed additives. The Chicago Mercantile Exchange ended delivery of cattle fed Zilmax, and Cargill recently announced a ban on cattle fed the drug. Merck Animal Health temporarily halted sales of Zilmax in the US and Canada pending a scientific audit that will monitor the process of feeding Zilmax to cattle.